MORE CHAMPIONSHIPS AND RECORDS, END OF SEASON NEAR!
With the leaves changing colors, and a few racing series coming to a close, it marks the end of the 2014 drag racing season. Which means only a few more passes worth of boosted, gear jamming, parachute throwing action, before these machines start their winter hibernation (or tear down) to get ready for next year.
First up, it seems we can't go a single blog post without having to mention ANOTHER record pass by the Gen 5 Camaro of American Racing Headers / Farks Supercars. Almost every pass down the track, this car gets faster and faster. This heavy weight is currently powered by a ProCharger F-1C-94 supercharger, and is the FIRST IRS Camaro in the 7's!!! How much faster can this car get? Here in the office we are all excited to see this car do what it does best, RAISE the BAR! Congratulations to the entire team for yet again another record pass.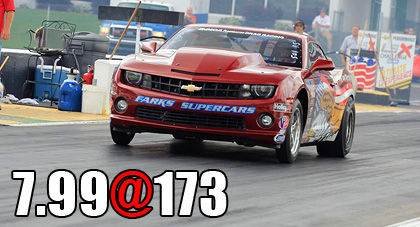 ****************************************
Over the past few weeks, a few records have been re-written, a few champions crowned, and LOTS of fast ProCharger powered machines tearing up the strips across the USA. So lets dive into some details, starting with our 2014 Champions powered by ProCharger superchargers.
(Photo Credit: AFORWARDMOTION.com)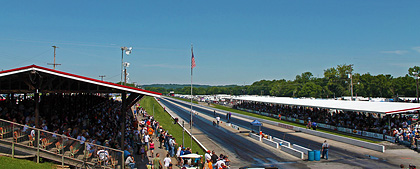 This past weekend marked the end of the NMRA season, wrapping up in Bowling Green KY at one of our favorite tracks (Beech Bend Raceway). ProCharger racers clinched titles in both Renegade, as well as the Truck and Lightning class.
Bart Tobener, running his ProCharger F-1C-10.5 powered machine was a force to be reckoned with all season and Beech Bend was no different. This event had one of the tightest qualifying fields around, with the top 5 spots being separated by less then a 10th of a second. Though at the top of that list was Bart with the #1 qualifying spot ([email protected]). Bart and his Mod Motor machine marched their way through the field to the finals, taking not only the event WIN, but ALSO THE 2014 Renegade Championship!!! After switching from a competitor's supercharger to a ProCharger, Bart has been on an unstoppable roll that lasted throughout the season. A HUGE CONGRATS to Bart and the MV Performance crew on an outstanding year!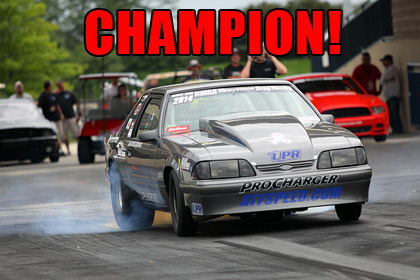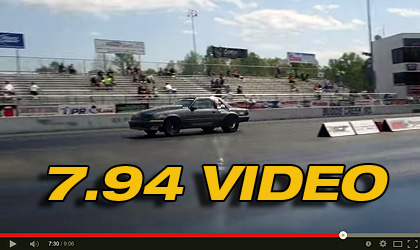 Another Champion taking home the crown this weekend was Nina Gusler. With her in her 2013 F-150 with a ProCharger P-1SC-1 powered Coyote 5.0 clinched the championship in NMRA Truck & Lightning class. Also, she will most likely be awarded the Rookie of the year for the 2014 season! An interesting note about the truck is that Nina drove the truck to and from every NMRA event this year! She follows behind her husband Brad towing his race Lightning and their BG Racing parts display trailer. Congrats to you Nina, showing everyone that you can put the miles on this rig, run the number, and take home the big crown at the end of the year!!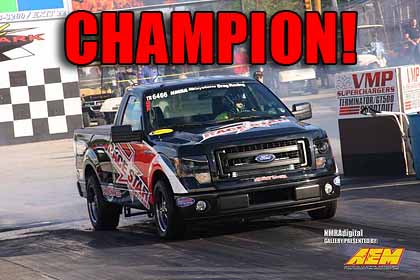 On another note, at the same race Phil Hines in his F-1X-12 powered Street Outlaw Mustang ran an unbelievable [email protected]! Unfortunately Phil brushed the wall and had to lift against John Urist in the semifinals. Giving Urist the win and allowing him to take over the points lead and championship. We all wish Phil and his car a speedy recovery, so he can get his car ready for this weekends NMCA race!
Click here to watch the 6.87 Pass!
ProCharger was on display in Bowling Green, ready to answer any questions you may have about our street or race supercharger systems.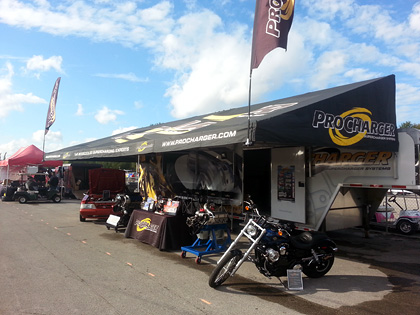 Our booth featured an amazing Coyote-swapped Fox body, that rumor has it will soon be getting a magazine feature soon. This car not only features our ProCharger Coyote 8rib transplant system, but also makes 700 rwhp out of its stock GT crate motor on 10psi!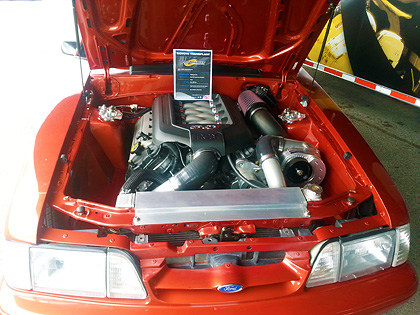 We showed off the brand new Coyote Cog System on the engine stand in the booth. Ideal for those looking for the perfect power adder for their 1000+ HP Coyote project.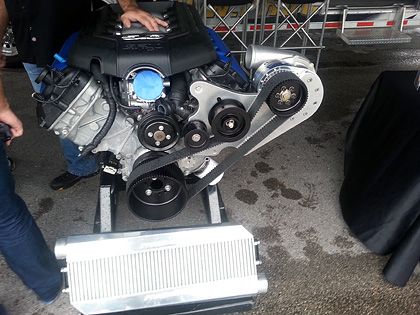 Another feature car in the booth was a stunning (make that jaw dropping) 1965 Mustang powered by a fuel injected 347 with a huge ProCharger F-2! This car was driven to the track from the Cincinnati area, and got 22mpg on the trip.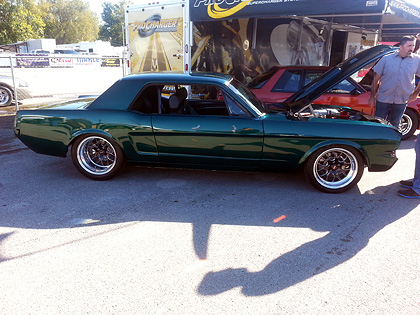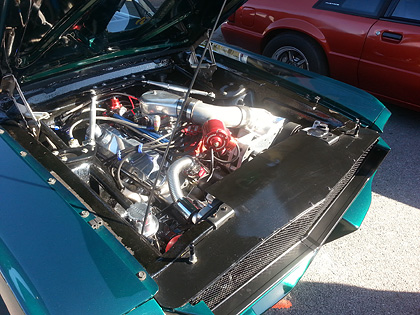 ****************************************
Twice a year, some of the baddest 1/8th mile cars in the land do battle at the South Georgia Motorsports Park, at the "Light Out" and "No Mercy" events. These events should be marked on your calendars, on the list of "MUST ATTEND" if you are in the area.
Maybe most impressive is Enzo Pecinni in his ProCharger F-3R-136 boosted BAE Hemi powered Mustang. He qualified very well in the premier class of "Radial vs. World" #4 with a 4.13 @ 188! Than backed that up with a 4.14 and another 4.13. That 4.13 @188 is the new fastest 1/8th mile pass for a ProCharger powered car on radials!
****************************************
Another notable racing feat that recently has came to our attention, is Dan Baumann's trip to the 7's. Running a [email protected] made Dan the first supercharged car to run in the 7's under the new class rules. This pass happened during the NMRA/NMCA super bowl, where Dan runs in Xtreme Street. However what makes this pass so amazing, is that it was done on a "small" blower, compared to what the class allows. Blowers as large as a F-1C-10.5 are legal for this class, however Dan made this blistering pass on the new F-1C-94 that is only a 9.75″ blower. We have a feeling this car is just starting to show its hand of what its capable of, and can't wait to see more. (Dan will possibly be testing the larger blower here shortly)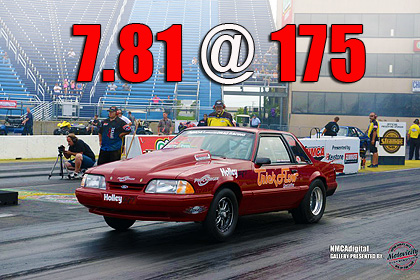 ****************************************
Joe Priola and his steel 3500 lb 1966 Chevelle is powered by a 555ci Big Block Chevy with boost from a ProCharger F-3R-136. Joe is now getting this Chevelle dialed in with a new EFI system, and just a few weeks ago he ran a ground pounding 6.98 @ 204 mph! Joe runs this car at many Chicago area grudge and outlaw drag races, and is planning to attempt the ultimate grueling test of the true street car at Hot Rod Magazine's Drag Week in 2015.
A few more races are left, and four other ProCharged racers are still in the points lead in their respective classes and in position for championships as the final races approach in other sanctioning bodies. So stay tuned to our blog and facebook as we will keep you up to date! For comments and questions please contact us at 913-338-2886.