MEGALODON OWNER BUILDS '67 CAMARO FOR PROCHARGER 25TH ANNIVERSARY
BRENT AUSTIN'S 1967 CAMARO BUILT FOR PROCHARGER'S 25TH ANNIVERSARY
"They didn't ask me to do this, it's just something I did."
That's Brent Austin describing the motivation to build a super wicked 1967 Camaro street car to promote ProCharger's 25th anniversary. He went on to say, "I just had to have one of the 25th Anniversary Packages and had this Camaro that I bought from a buddy a few years ago." The special blower and car just seemed to be meant for each other.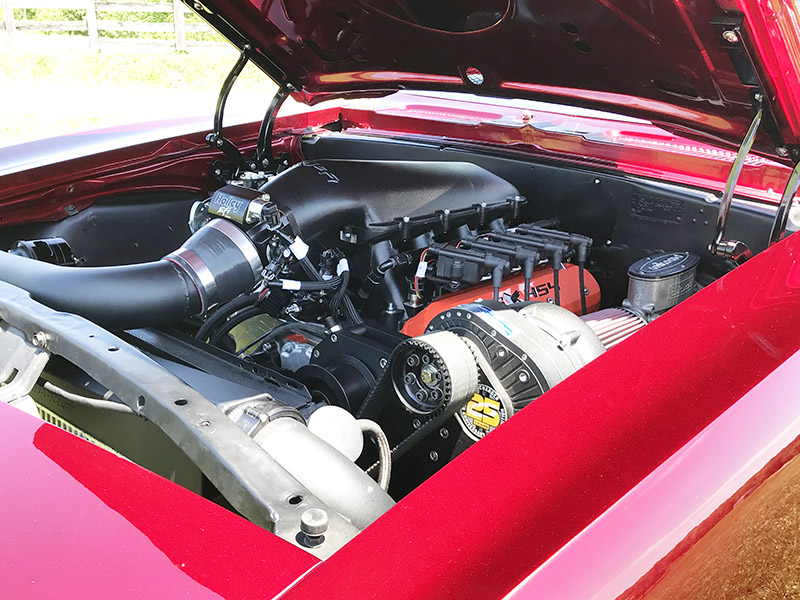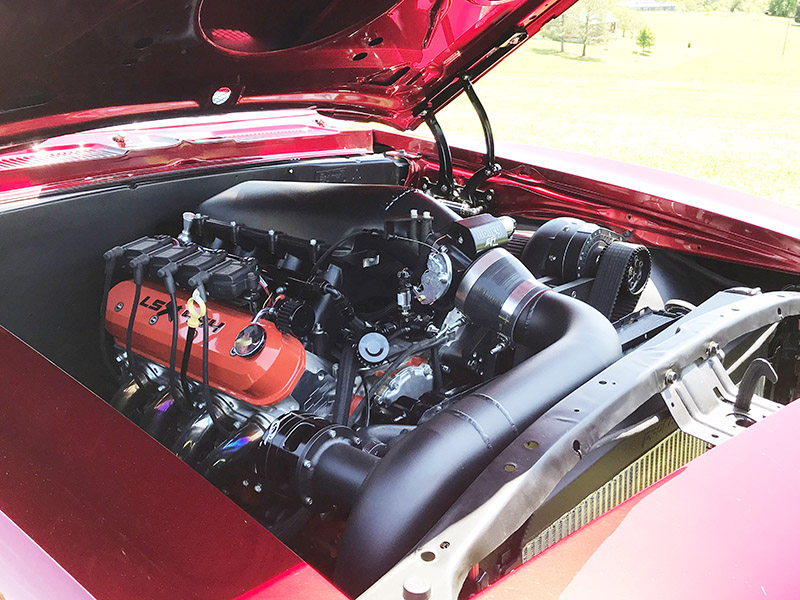 If his name sounds familiar to you that's because he's the owner/driver of Megalodon, the wicked 1969 Camaro that has been terrorizing the Street Oulaws and No Prep scenes for the last few years. Megalodon is his race car—this '67 Camaro is his daily driver. Actually, "daily driver" is a bit optimistic. The car is 100% street drivable and sees the street often, but when he calls it a daily driver, he's mostly referring to a rumor that Street Outlaws may soon have a daily driver class, requiring all steel bodies, full interior, 28×10.5 tire, no rollcage, and no engine restrictions.
The '67 is a real-deal SS/RS 4-speed car that Brent stripped to bare metal and completely rebuilt with a full Chris Alston triangulated 4-link chassis and incredible House of Kolor Candy Brandywine paint that is truly stunning. The drivetrain uses a GM crate LSX454 purchased from a dealer with Holley EFI and Hi-Ram intake fed by a ProCharger F-1A-94 supercharger and intercooler. Brent estimates it makes around 1,200 horsepower and said, "It's damn near scary!" That is saying something for a guy that runs 3.80s at 193mph in the eighth-mile.
Other features on the car are a TH400 trans with a Neal Chance converter, Strange Fab-9 rearend, factory fuel tank with twin Aeromotive fuel pumps inside, Hoosier 28×14.5 DOT tires on Weld double-beadlock wheels, and a mostly stock interior but with a Holley digital dash. Brent said, "I wanted the interior to look older but with new technology."
The Camaro hasn't seen a drag strip yet but it will. Brent estimates 5.20s or .30s and realizes that he'll get to run that number once before the track bounces him for not having a rollcage, but that's just fine. "Basically, right now I got a super cool conversation piece, but this thing should tear up the Daily Driver class, which I'm convinced is going to happen," he said.
ProCharger would like to thank Brent for not only running our supercharged combination in Megalodon but also for thinking of us and our 25th Anniversary when building his bad-boy street-driven Camaro.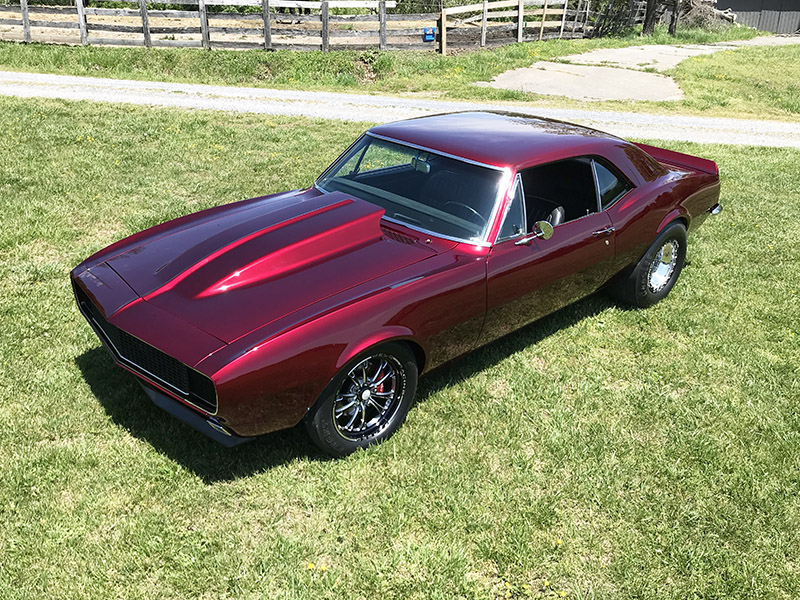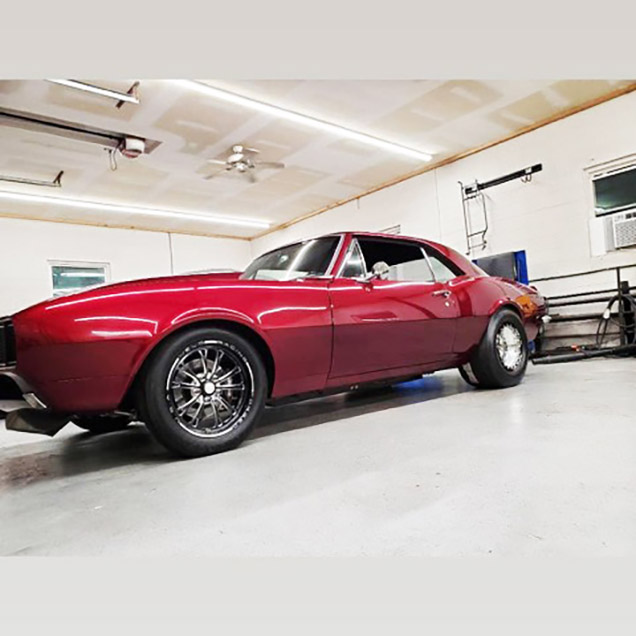 ---
MEGALODON WINS BIG!
This is Megalodon, the 1969 Camaro that Brent Austin is best known for. In just two races in 2018, Brent and the Camaro won a quarter of a million dollars running a ProCharger F-3R-136 and Crank Drive! Click HERE to read the full story!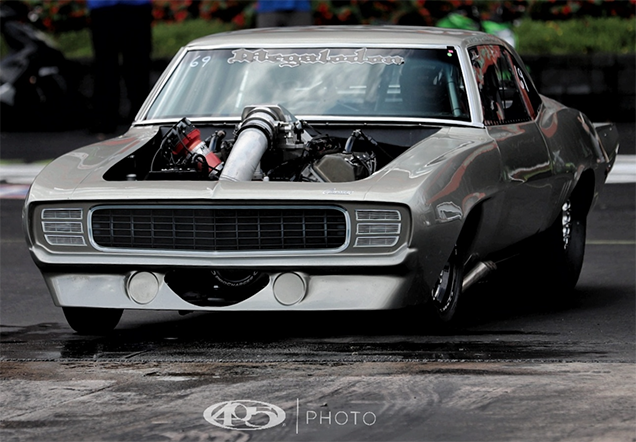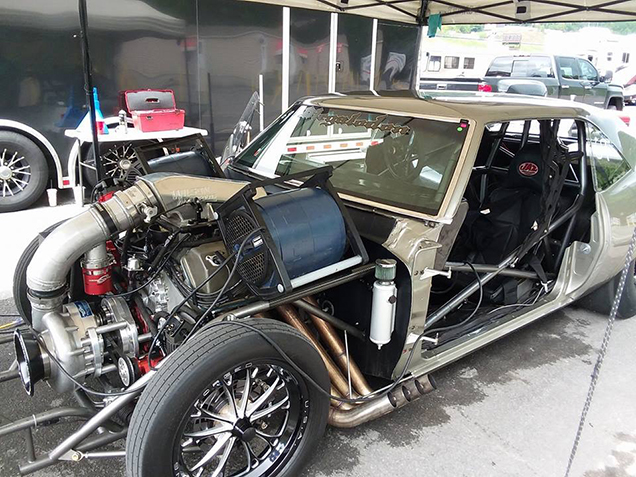 ---
BRENT'S OTHER DAILY DRIVER
While Magalodon sits in the shop waiting for racing season to begin again, he also has this very quick and slick 2002 Camaro SS that he built as a street/strip car. He bought the black-on-black car with a mere 9,400 miles on it and the first thing he did was stick a ProCharger F-1 on the LS engine which has been upgraded with CNC-ported heads and a cam. The chassis is chock full of Racecraft parts and a TH400 and 12-bolt rearend put the power to the ground. Brent said, "With the F-1 that's a nasty little car. I drove it to the strip, ran 6.06 and drove it home."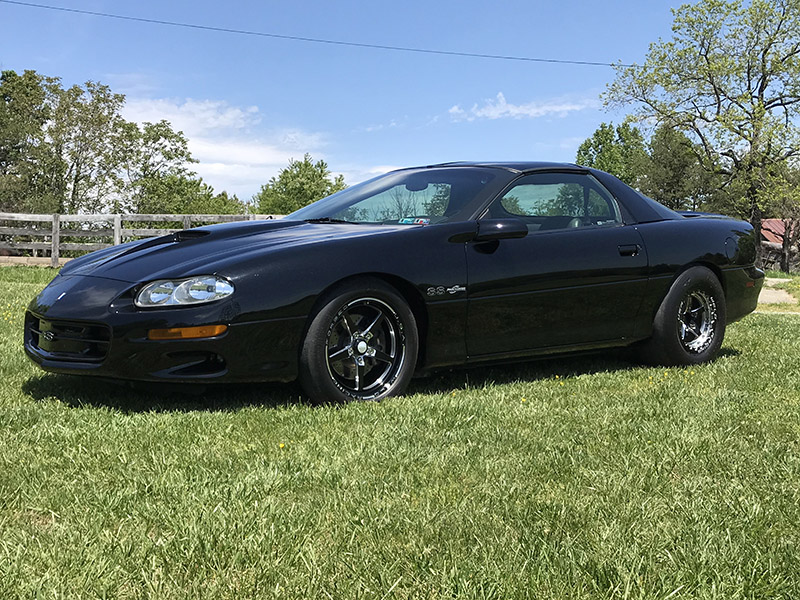 WHAT WAS IN THE 25TH ANNIVERSARY PACKAGE?
Limited to 250 units, we developed a 25th Anniversary supercharger and package in order to share the excitement of the company's milestone with our customers. It was totally free of charge to all those that qualified and included a special Anniversary Supercharger, a ProCharger badge, custom T-shirt, a snap mesh hat, and a license plate frame. Brent Austin is just one of the 250 customers who took advantage of the promotion, and he built an entire car around it!
---
BUILDING YOUR OWN WICKED STREET CAR OR JUST WANT MORE POWER FROM YOUR DAILY DRIVER? CALL OR EMAIL US!
Don't forget to check out our full line of intercooler and supercharger options for a wide variety of vehicle applications and desired horsepower level. From cars and trucks to motorcycles and marine, ProCharger has got your covered. Call our sales staff or email us at the following contact methods below. Or you can click HERE to find a dealer nearby to help out with your vehicle. We will be happy to assist you with any technical questions about intercoolers or supercharger systems and the results you can expect.
Phone – (913) 338-2886
M-F 8:00am – 5:30pm CST
Sales Email – [email protected]
Tech Email – [email protected]
Stay up to date on all things ProCharger by signing up for our email newsletter HERE