Marine Superchargers
MARINE SUPERCHARGER Specs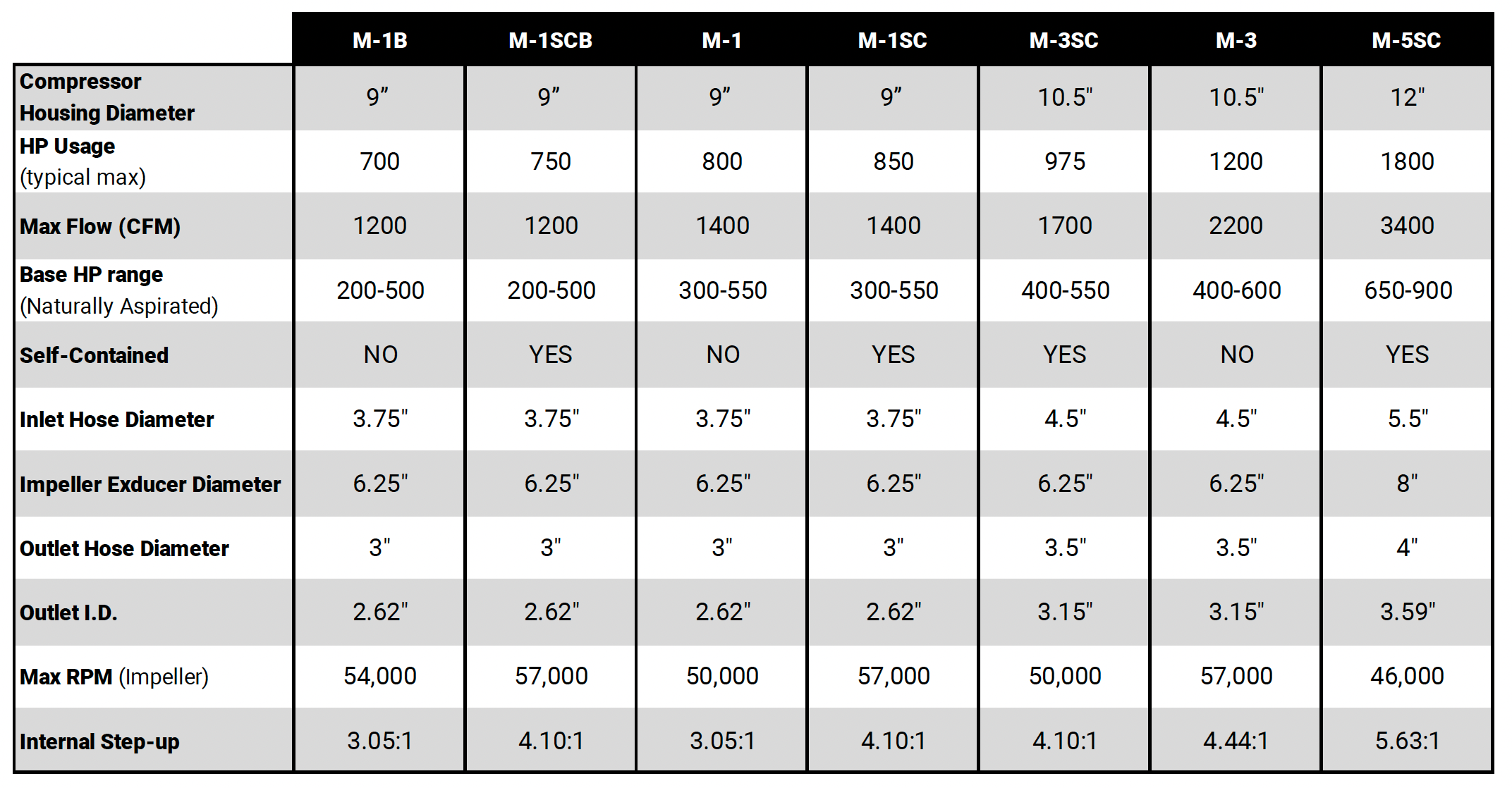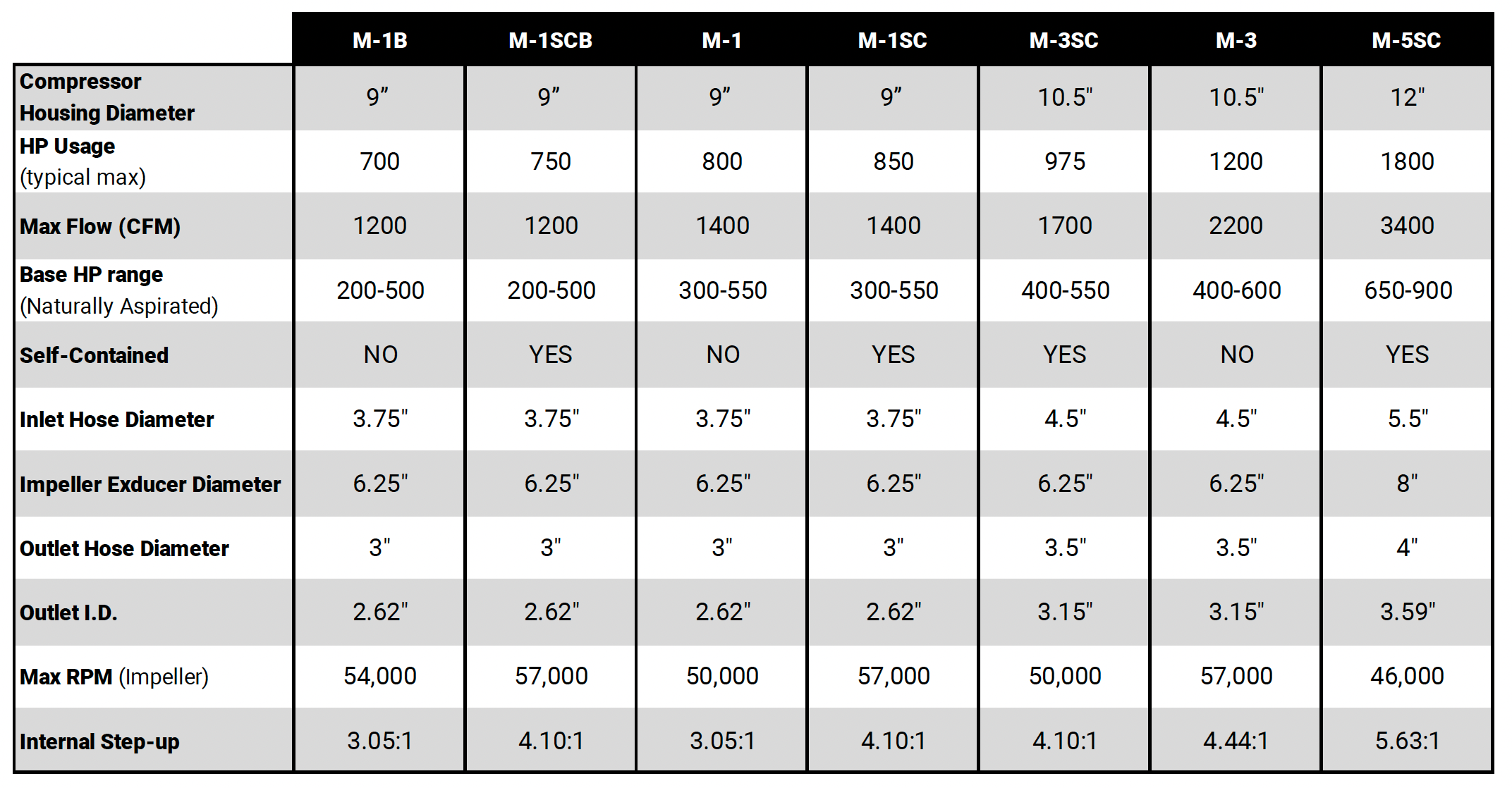 Note
• The stated figures are not absolutes, and may actually be higher depending upon the specific application.
• These figures are based on stated peak airflows; actual obtainable power levels may be higher in well prepared engines
Fuel System Upgrade Specs
500 EFI (part #F|001G-1): Fuel injectors
7.4 MPI (part #FP001G-11): Fuel injectors and larger fuel pump
350 MPI (part #EC0071-1): Fuel enrichment module
EMISSIONS COMPLIANCE
ProCharger offers Executive Orders for Emissions Compliance (EO) from California Air Resources Board (CARB) for many of our most popular car, truck and SUV applications. If you live in California, we can only sell you products with EO certification. Check out our full list of EO offerings.