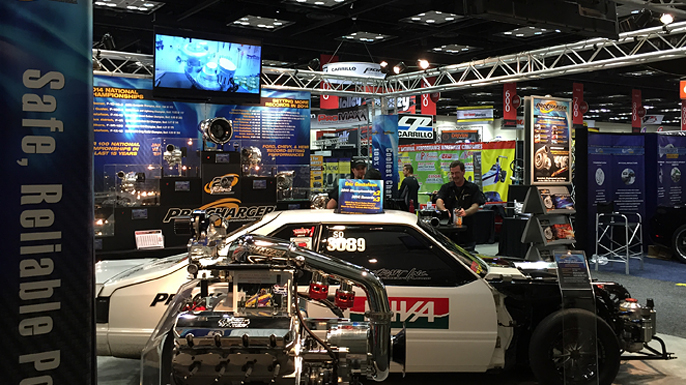 JOIN PROCHARGER AT THE 2015 PRI SHOW! BOOTH #101
THE COUNT DOWN HAS BEGUN!
In just a matter of days (Dec 10-12th), Indy is going to become home to the baddest race cars/trucks/buggies/products on planet earth. No matter what form of racing you are into from off-road to drag racing, or just hot rodding in general, this is the place to be. If you missed out last year and want a quick re-cap click HERE.
ProCharger superchargers looks forward to this show EVERY year, and this year is no different. If you haven't been to a PRI show, we can bet money this will be the best show yet. This year we have kept it simple and easy to find us in Booth #101, so we better see you there! If we haven't given you enough reasons to come out, here are a few more…
NEW PRODUCTS ON DISPLAY:
ProCharger will be lifting the covers off new racing products that will be sure to set the supercharging world on fire. We can't dive into details just yet, but watch our Facebook feed for more details if you can't make it to the show
RACING CHAMPIONS/RECORD HOLDERS IN THE BOOTH:
With 9 Championships won this year under ProCharger supercharged power, and countless records set, it will be no surprise if you end up bumping elbows with one of these guys in the booth. Come join us in chatting about racing, superchargers, or just say "Good Job" to the guys and gals if you happen to catch them in person.
TV CELEBRITY GUEST APPEARANCE:
Without spilling the beans, lets just say if you want to get an autograph or ask a question about the "TV" film life with a ProCharger racer, this will be your chance.
EDUCATIONAL CONFERENCE "NEW PRODUCTS IN THE FASTLANE":
If you haven't been to these 30min sessions we urge you to check them out. It's a great chance to hear more about a lot of great companies products, technical details, and what lies ahead for the future (without all the walking). If you are looking to learn more about boost, and ProCharger products, we welcome you to join us in Room #242 on Thursday at 2:45pm. For more details on this event PLEASE CLICK HERE
FIND US HERE IN BOOTH #101:
Click HERE or the image below, to take you right the supercharged action!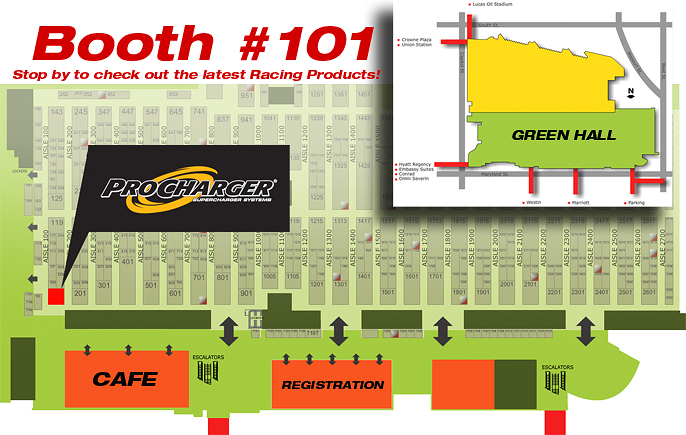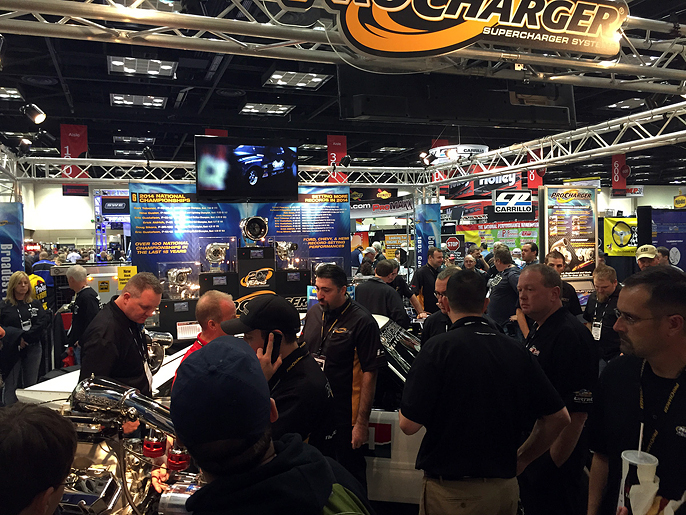 So hopefully this blog has got you as excited about PRI as we are. We wish everyone safe travels, and hope to see you at the show! If you have any comments or questions prior to the show, please contact us via the following methods.
Phone: 913-338-2886
Email: [email protected]