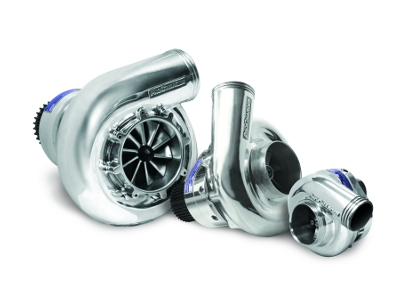 HIGH MILEAGE PROCHARGERS
ProCharger's commitment to quality and reliability is evident in the concrete examples of customer success we have seen over the past 15 years; 39 national racing championships in the last six years, top finishers at the DynoMax Power to the Wheels, World's Fastest Camaro and Mustang at Bonneville, HOT ROD Pump Gas Drags and Drag Week wins, several drag racing records, millions of customer street miles driven, and the list goes on and on.
Well, today we have something different: 150,000 daily driven street and strip miles on a P-1SC self-contained ProCharger supercharger. Yes, we recently had a customer send in his P-1SC ProCharger to be rebuilt and upgraded to the more powerful D-1SC. This supercharger was on a 100% daily driver that also saw the drag strip on several occasions. Today the vehicle is still roaming the streets, but now with even more power thanks to the upgraded D-1SC internals. High mileage ProChargers are not uncommon to see in the field. In fact, we have even seen a ProCharger supercharger roll through the shop that had over 200,000 miles on the clock!
Do you have an interesting story about your ProCharger experience? Put it on video and enter it into the ProCharger Video Challenge and you could win $5,000 cash. The deadline is soon approaching so hurry!