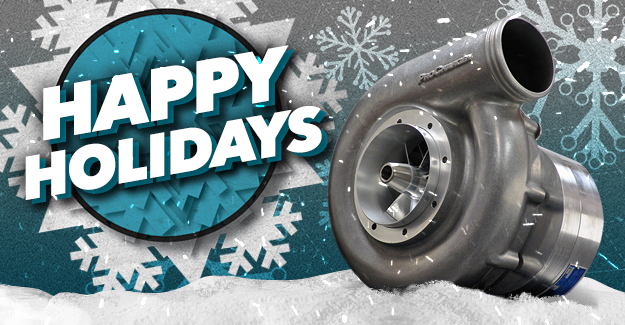 HAPPY HOLIDAYS FROM PROCHARGER
ProCharger would like to wish all of you a safe and happy holiday season, and we look forward to another exciting year in 2015. We'll have more great products, news, and events to share with you along the way, and don't hesitate to call us or one of our experienced dealers to get more information about our industry-leading supercharger systems!
ProCharger will be CLOSED on Christmas Day (12/25/14) and the day after Christmas (12/26/14), as well as New Year's Day (01/01/15).
We are open Monday-Wednesday of next week (12/29 – 12/31/14), and after New Year's day will be back to business and open on Friday (01/02/15).