GM'S TRACK TERROR GETS BLOWN!
When GM teamed up with Corvette Racing to build the new Camaro Z/28, they had their eyes set on building something that would absolutely destroy the road course lap times. By combining a race proven LS7 7.0L power plant with the most advanced suspension and brake system every bolted to a Camaro body, this new Camaro Z/28 might just be the ultimate "drivers" car.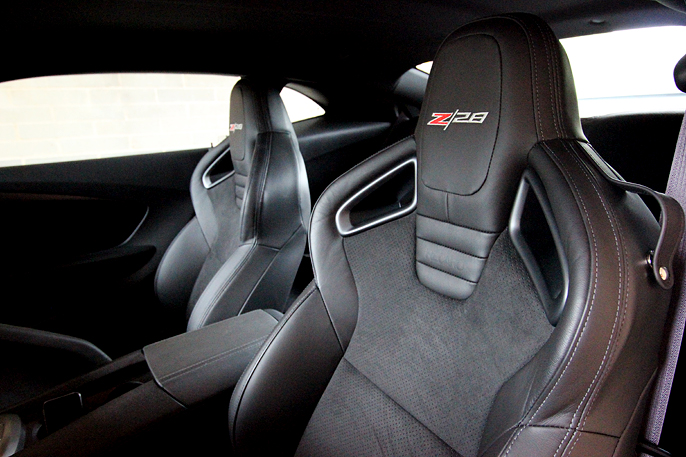 What makes something a "Drivers Car" exactly? Well let's take a look at some of the features of the new Z/28, beyond the wicked powertrain.

Power Seats? Nope.
Heated Seats? Nope.
Navigation? Nope.
Carpet in the trunk? Not a chance
There are so many little things about this car that prove that the muscle car movement is in FULL effect. Let's be honest, this car was not made to take your date out for a night on the town, or even a road trip across the US. This Camaro was made for one thing…total track domination, and ProCharger superchargers has some sweet icing to add to this already amazing cake.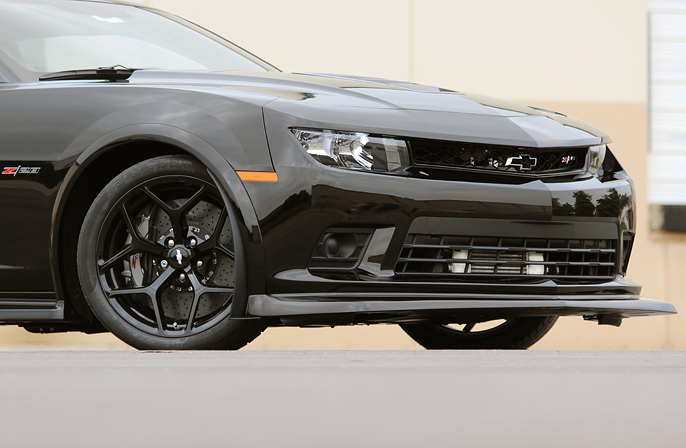 Here at ProCharger we knew that there would be two very distinct customers for this Z/28 supercharger system. So we set to the drawing boards to make sure we could make both of them happy. Those that are wanting to maximize that already amazing potential of this car in its stock form, and those wanting to make SERIOUS big HP with built motors and crazy boost.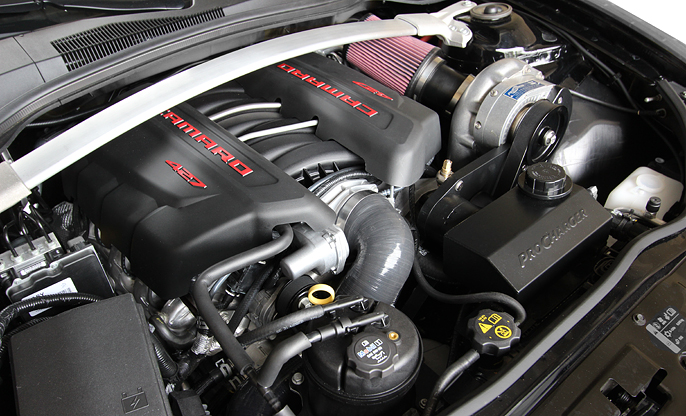 The ProCharger Stage 2 Intercooled Supercharger System for this Camaro Z/28 starts with the solid foundation of the super efficient P-1SC-1 head unit, connected to a 8 rib dedicated belt drive system. This head unit creates 6.5psi of boosted pressure to the highly effective air-to-air intercooler, which is designed to work with all factory parts and pieces, without trimming. With this system a person doesn't have to sacrifice any amazing cooling items built into this car, just to have a supercharger. With no permanent modifications to the vehicle, this supercharger system is 100% reversible back to stock. With the programing included in the system, customers can expect power numbers in the range of 625+ HP on pump gas, and conservative tuning. Track days become much more fun, when you have an extra 120+ HP pushing you down the back strait.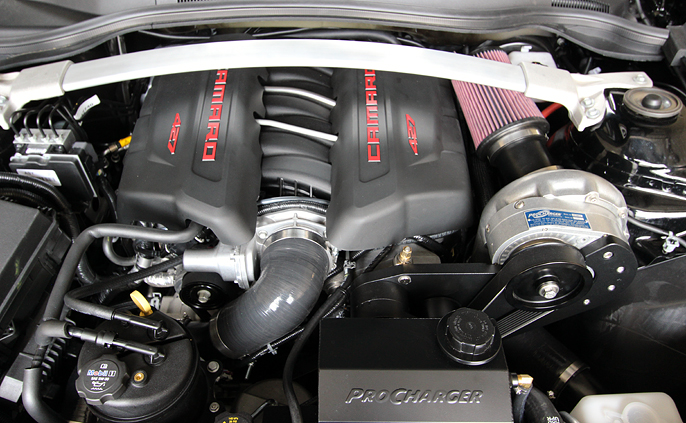 For those wanting a little bit extra power, the Race intercooler* can be outfitted to the system which results in another 20+ HP (at the same boost level). So yes that means 645+ HP on just normal premium pump gas, with the preloaded tune that comes with the system. Obviously custom tuning for individual modifications or fuel can result in even more power. With this intercooler outfitted, the sky is the limit on blower selection, up to 1,300+ HP! Yes, you read the correctly we said 1,300+ HP with a built LS7 engine to handle large quantities of boost and HP, you have the choice of upgrading any of our blowers ranging from the D-1SC to the F-1X**.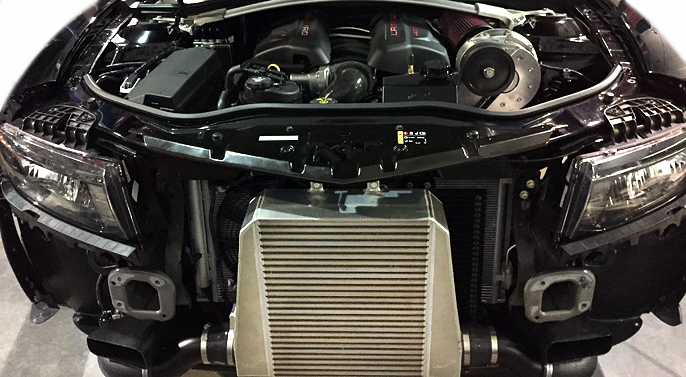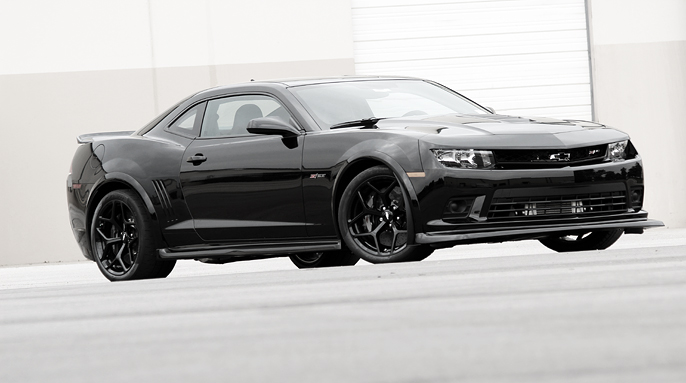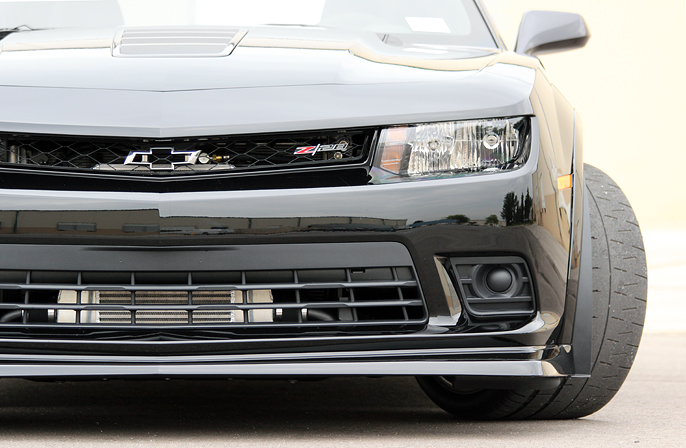 If you are looking for that "icing on the cake" as they say, then look no further then the ProCharger Z/28 supercharger system to take GM's ultimate track terror the next level. Here at ProCharger we can't wait to see people push these cars to their limits on track day events, or build the ultimate street/strip combinations with HUGE power numbers. As always we're happy to answer any questions you have about this system or any other ProCharger supercharger system in our vast product lineup.
Email:
[email protected]
Phone:
(913) 338-2886
And remember to follow us on Facebook, and use #procharger or @procharger when sharing your ProCharger-powered ride!
*Race Intercooler Requires slight modification to bumper support
**Superchargers larger then F-1A require inner fender modification