GIANT SUPERCHARGERS, 16,300+ HP, CHAMPIONS AND CELEBRITIES; PROCHARGER SETS NEW HIGH AT PRI
SURROUNDED BY THOUSANDS OF SUPERCHARGED HORSEPOWER!
First off we want to thank ALL of our amazing customers, racers, friends, and fans that stopped by our booth this year! With all of your support, we feel confident in saying, this was one of the most fantastic PRI shows yet. We hope you all enjoyed the thousands and thousands of "real deal" horsepower that surrounded the booth the year. Thanks to some amazing engine builders our booth featured everything from billet HEMI's, Big Block Chevy's to Small Block Fords…all built for one reason… TO WIN!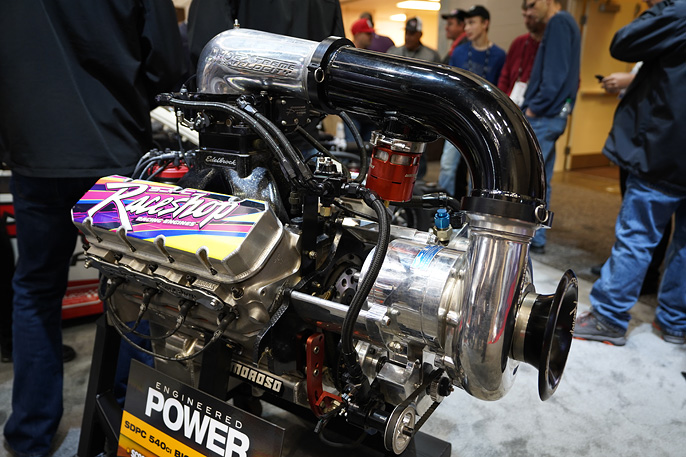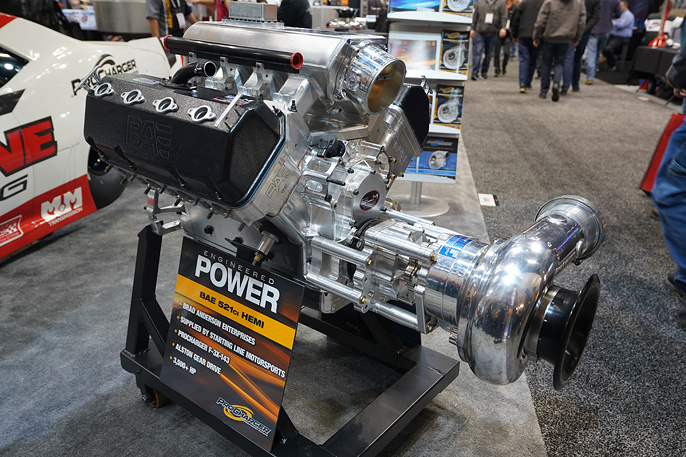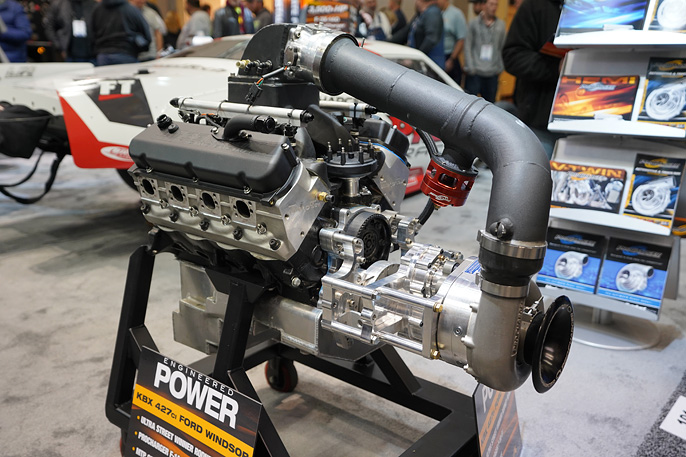 A RECORD-SETTING RIDE – UP CLOSE AND PERSONAL!
This year's booth display vehicle still had the tires warm from setting the ProCharger record just weeks before. Eric Dillard drove this 1969 Camaro right into the final round of the ProMod class at its very first race event (Not to mention set the record for fastest centrifugal supercharged car this same weekend). With very little seat time, this Pro Line HEMI powered machine stopped the clocks at 3.65@200 mph on nearly its maiden voyage. Keep your eyes peeled for this ProCharger F-3X-140 powered machine in the 2019 season, as its new owner's campaign this car from coast to coast.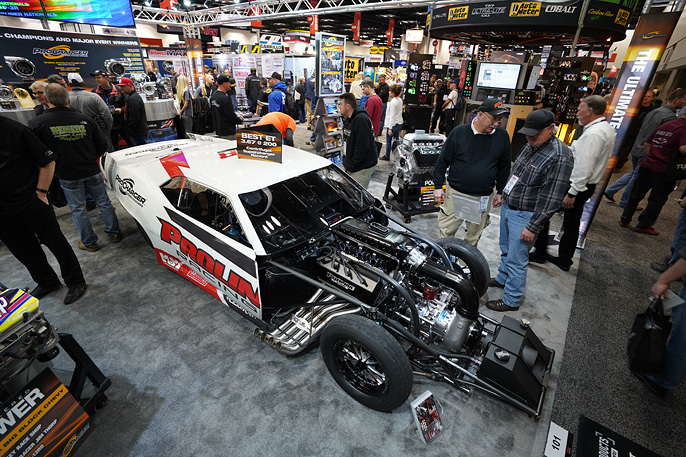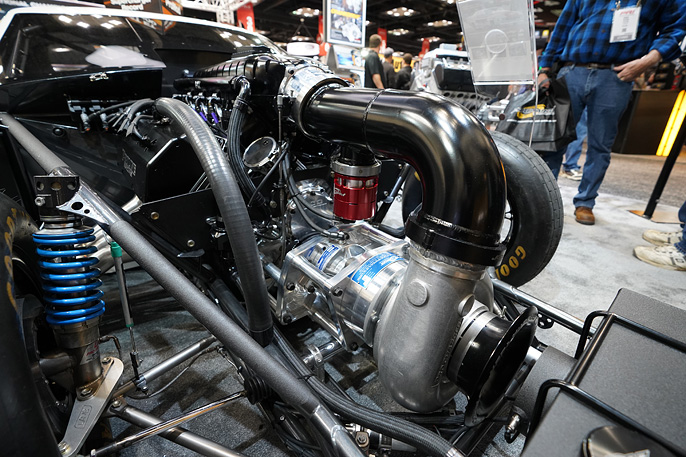 CHAMPIONS, CELEBRITIES, CUSTOMERS AND MORE!
From Track to T.V. and everything in between, we LOVED having everyone come talk boost with us! Here are some teasers of the many faces that came to the booth and talked superchargers with our staff.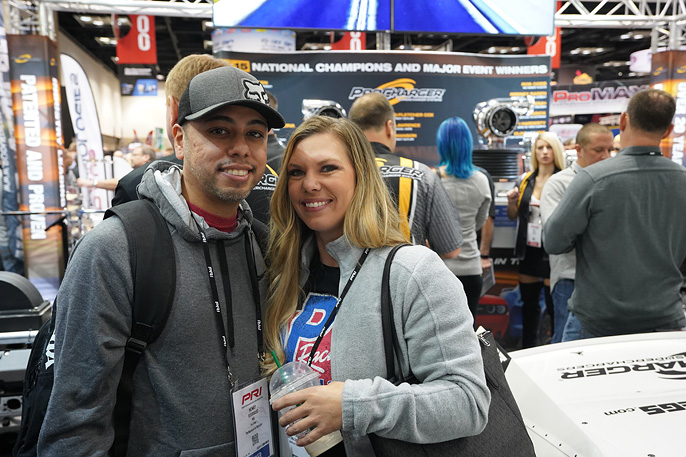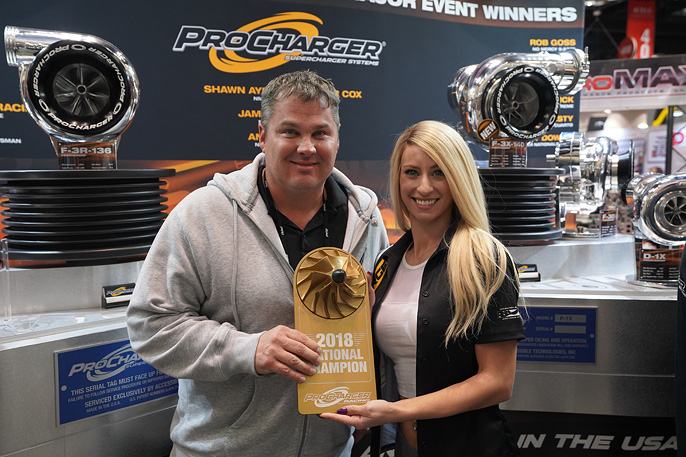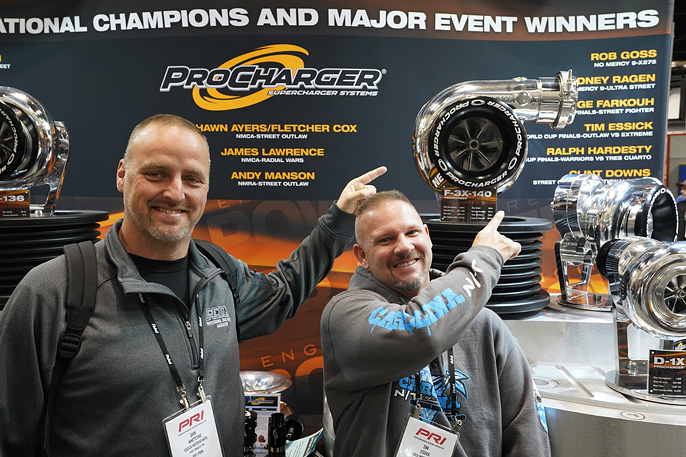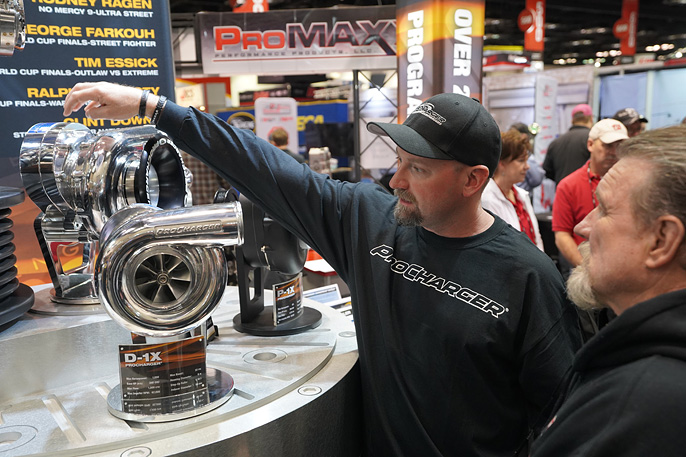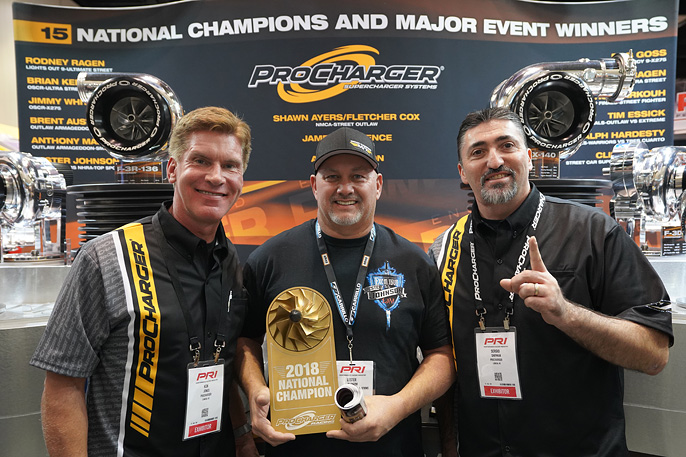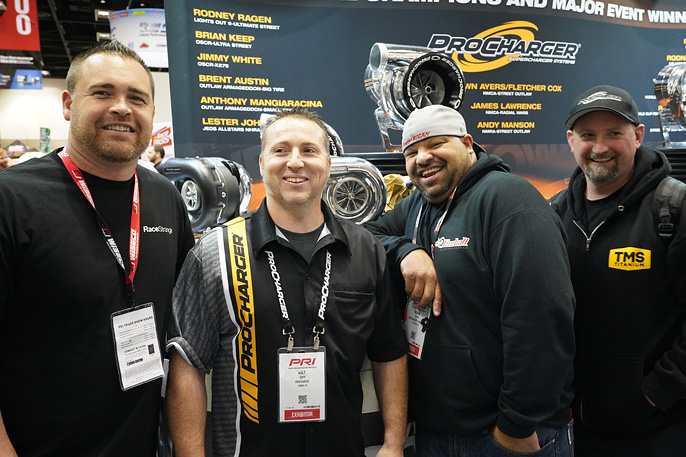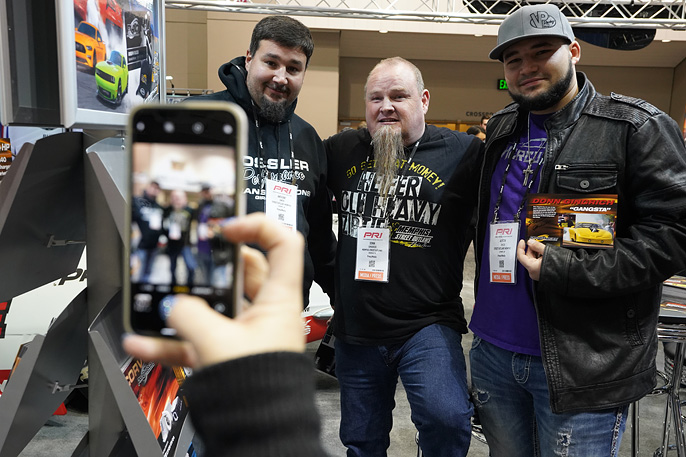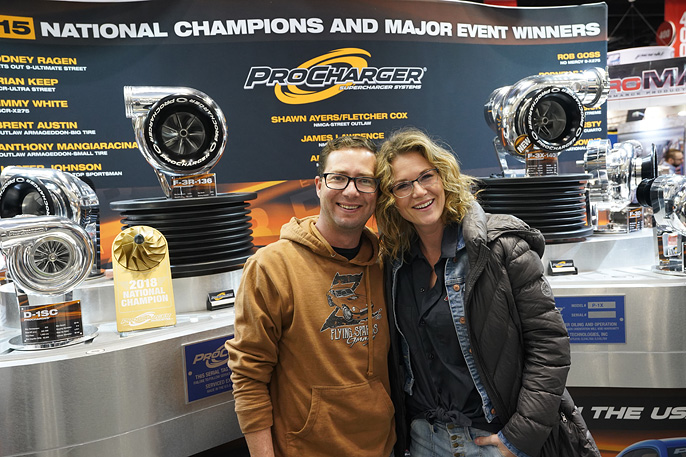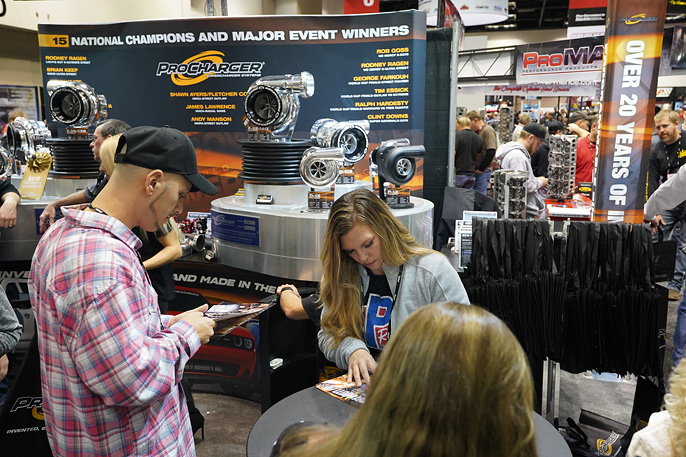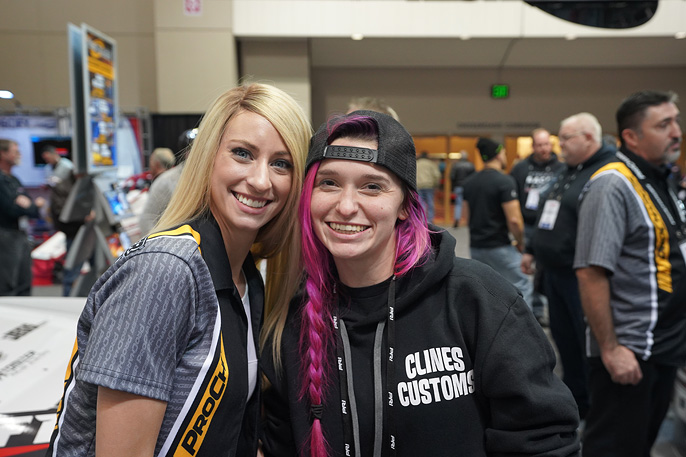 NEW PRODUCTS FROM WALL TO WALL!
For those lucky enough to check out the feature products showcase inside the stadium this year…you were greeted with a load of ProCharger supercharger products as soon as you opened the doors. We were proud to show off some of our new street systems, race products, and SEMA award winning CrankDrive system!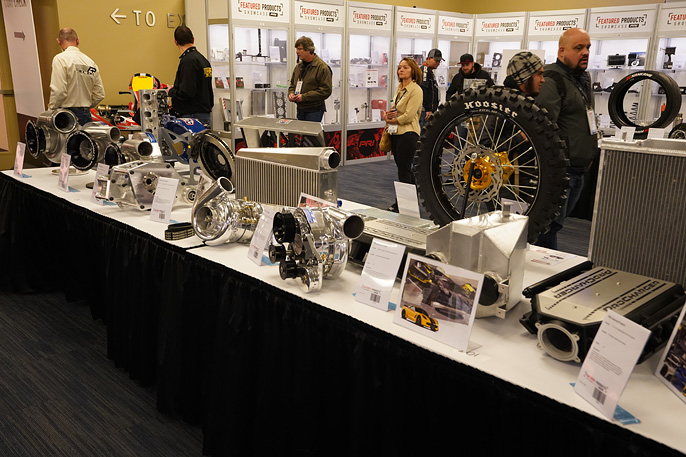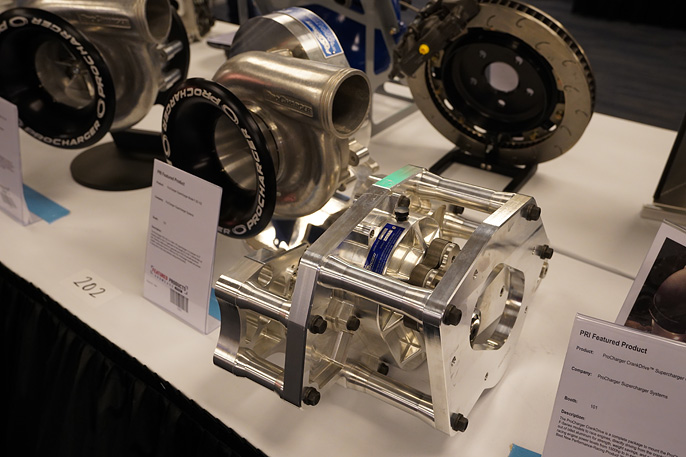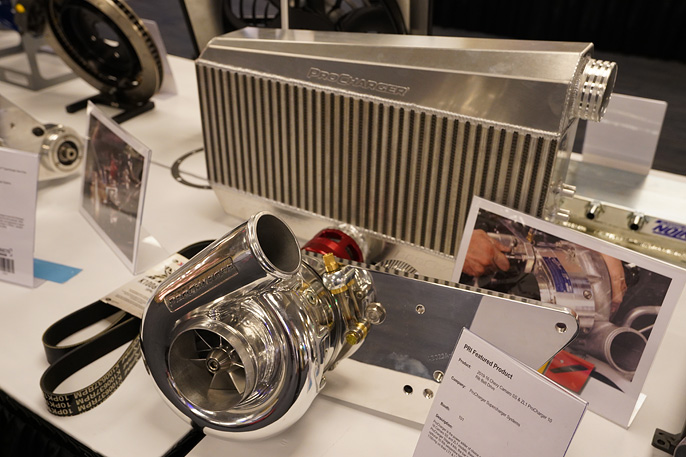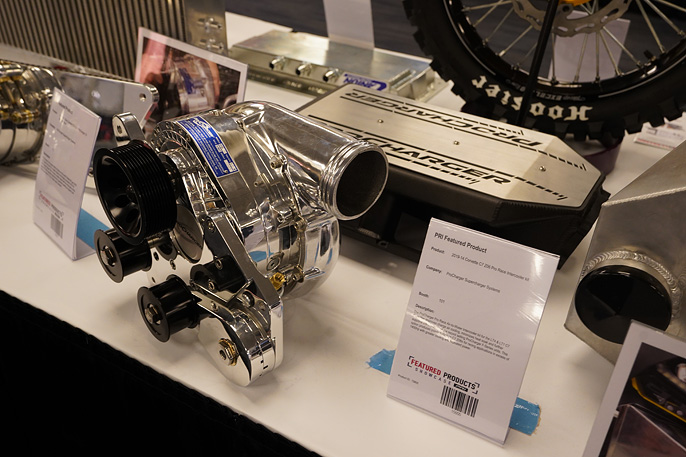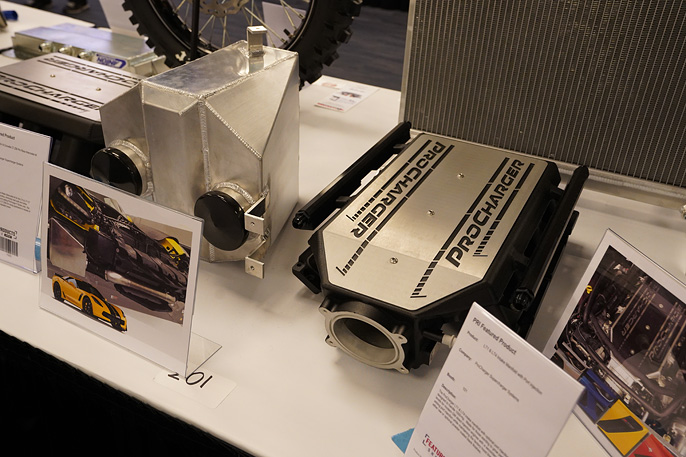 TRULY A PRI SHOW PACKED FULL OF PROCHARGERS!
Our feet were TIRED after we tried for 2 days straight to walk the entire show to find all the ProCharger superchargers around the show. Frankly, we know we missed some, and we apologize to those that we missed, BUT WE THANK YOU! It was amazing to see our products on everything from 3,500hp HEMI's to Top Fuel Drag Bikes! For those of you that couldn't make it to the show, we hope you enjoy these images below and join us next year!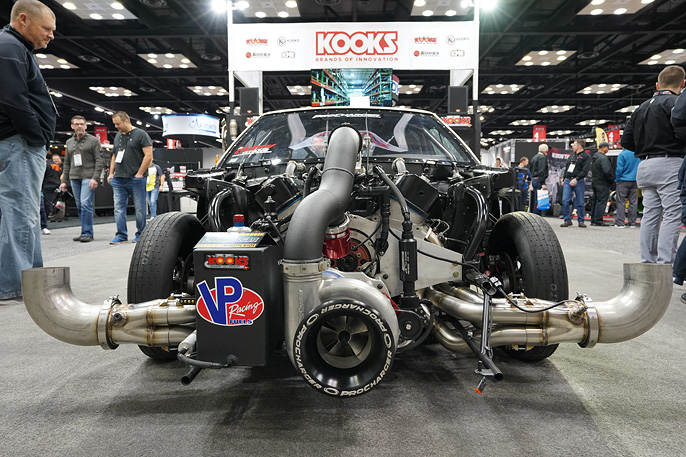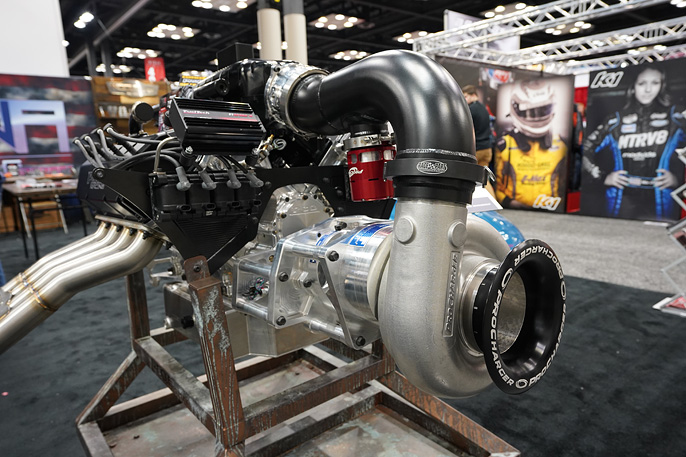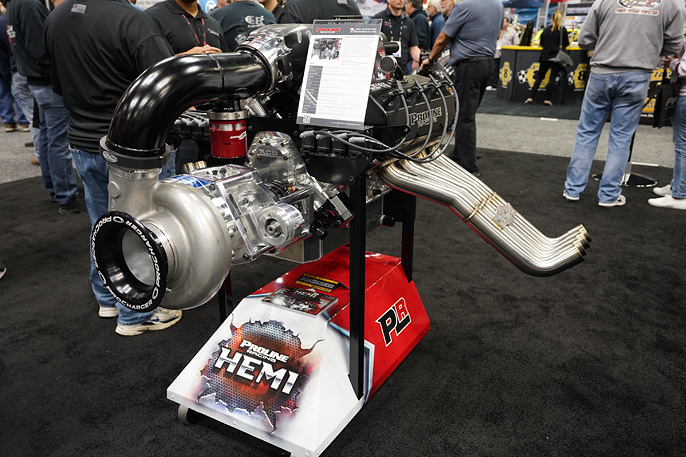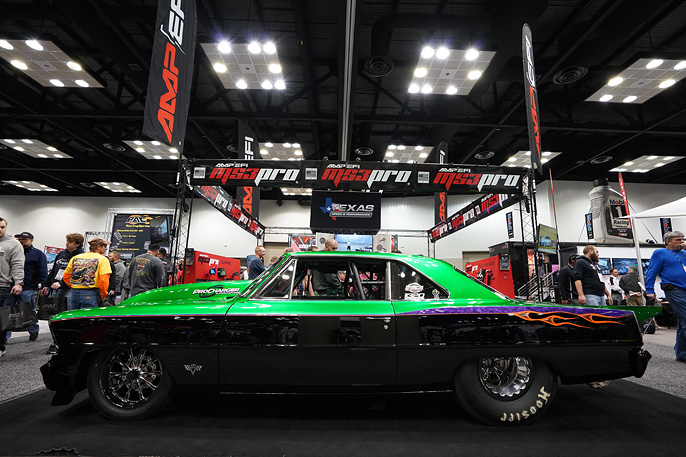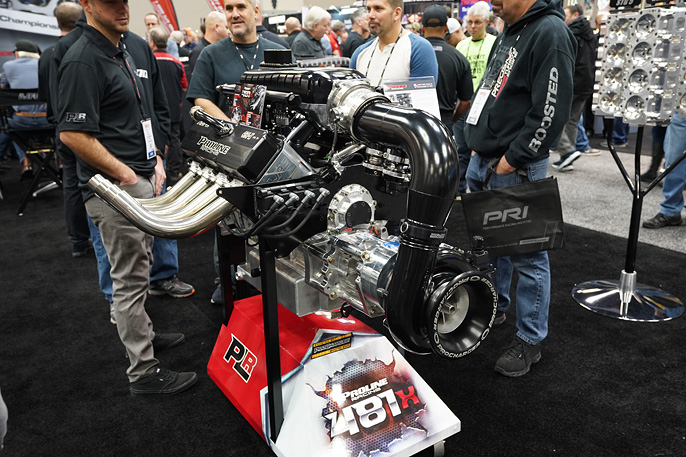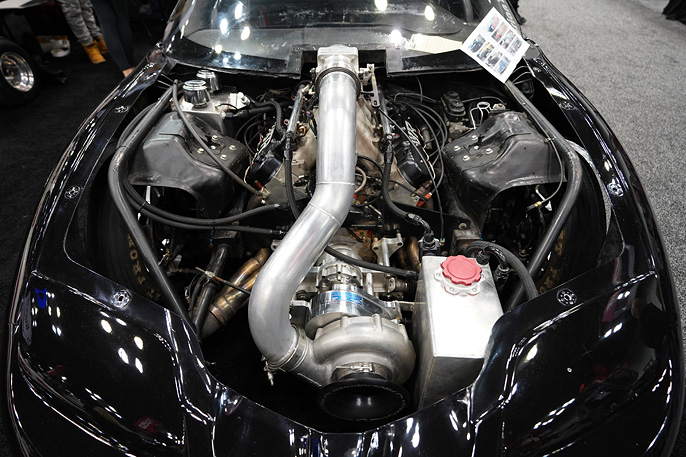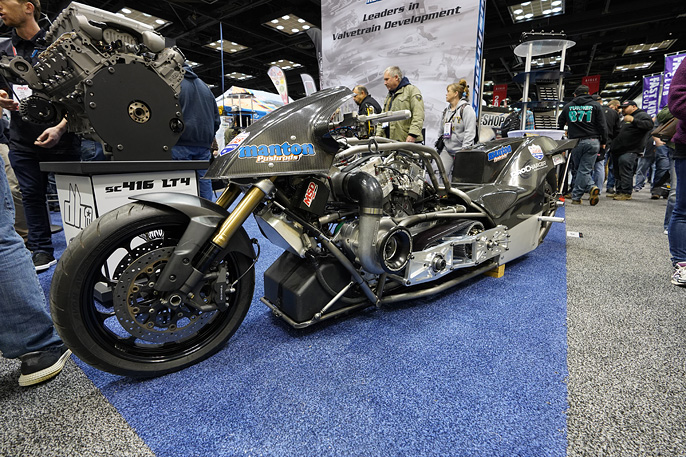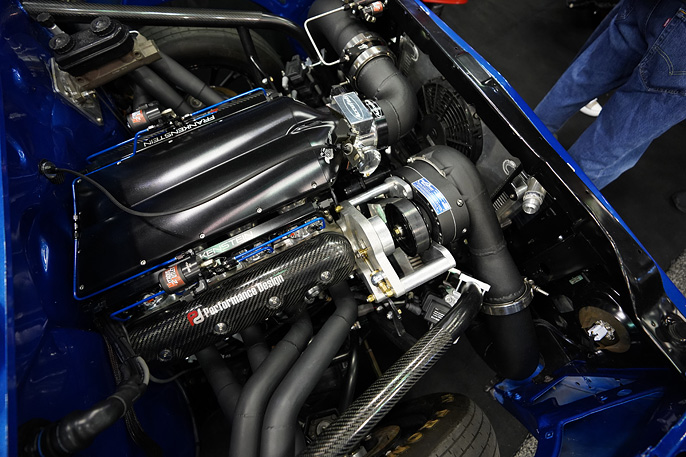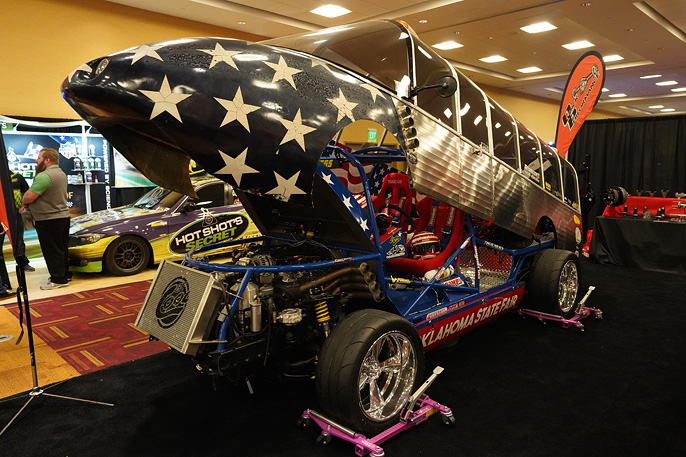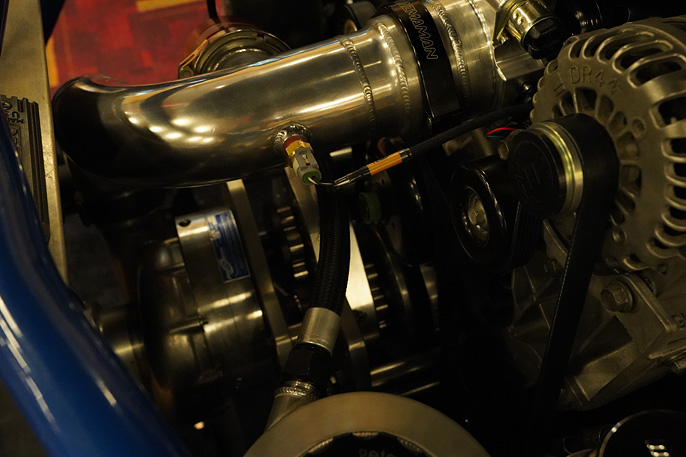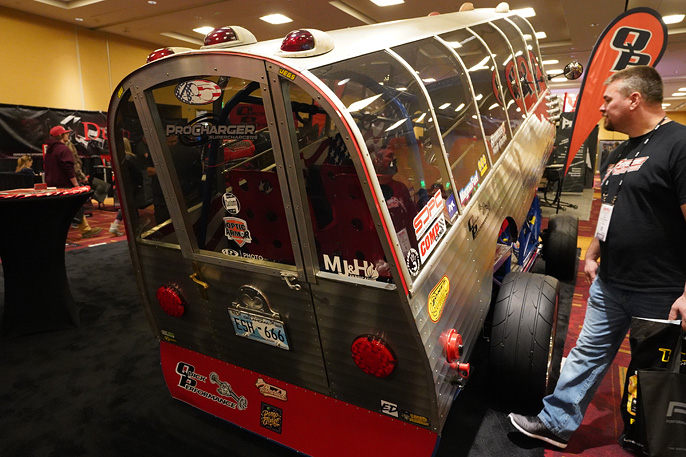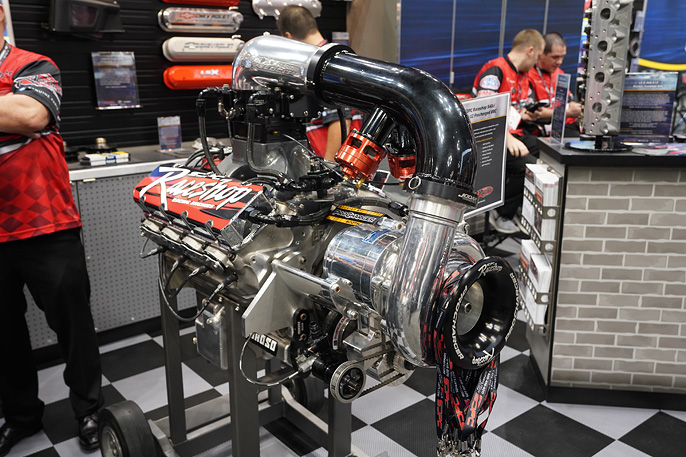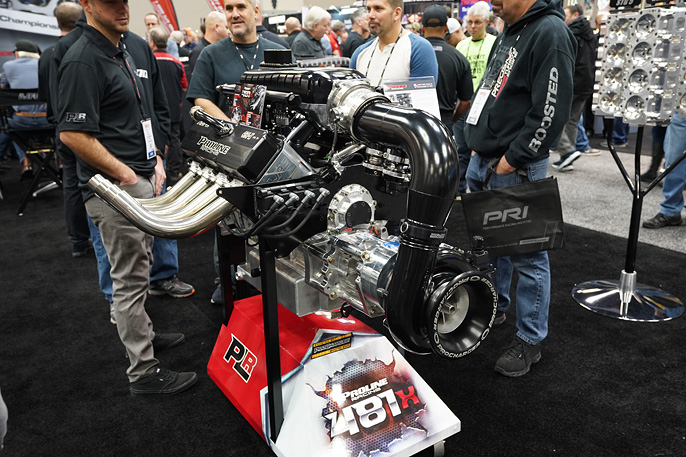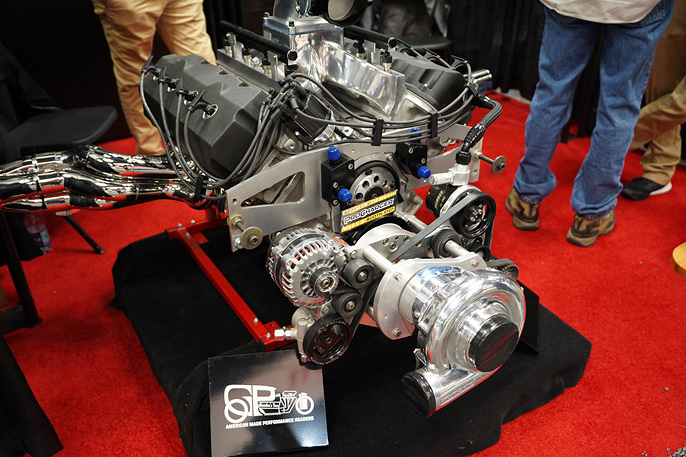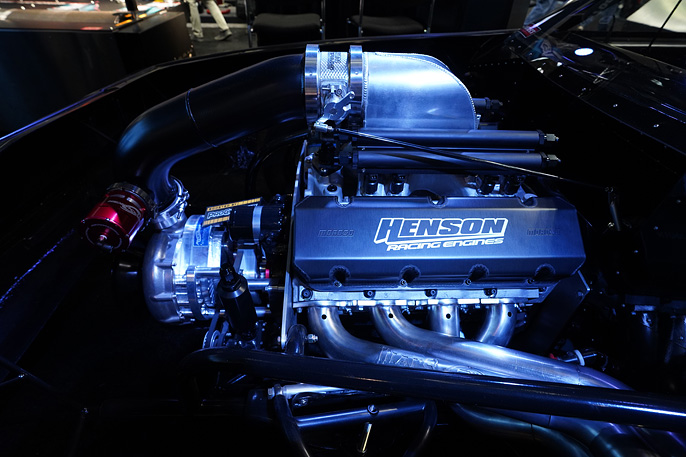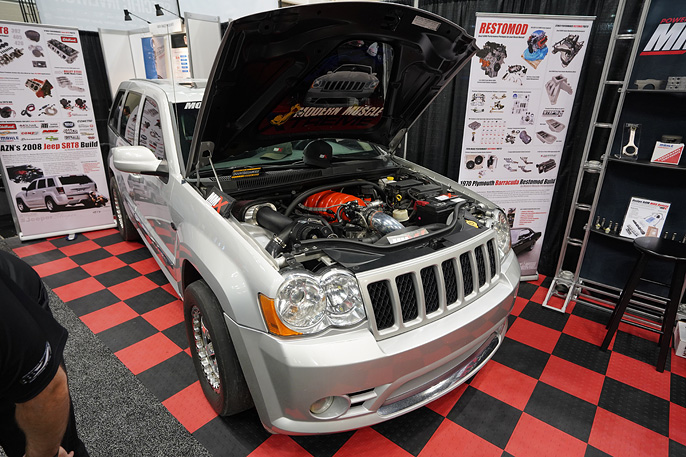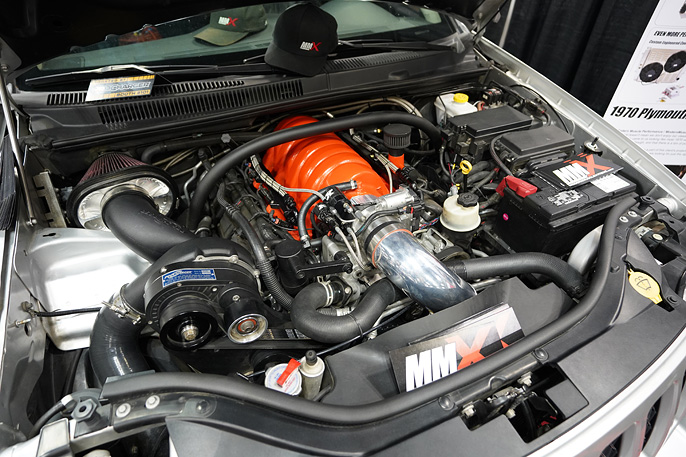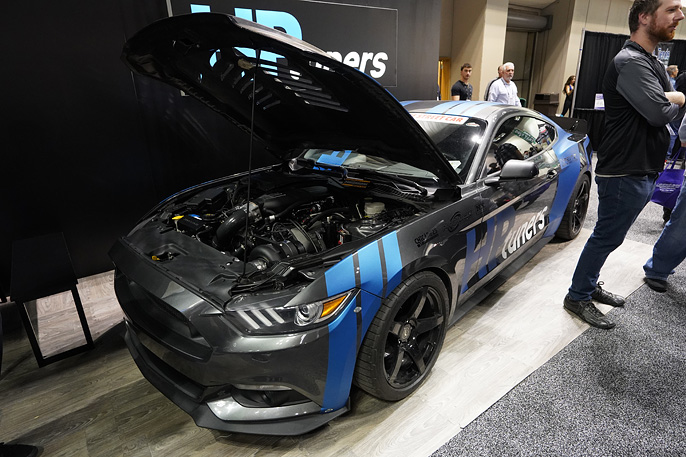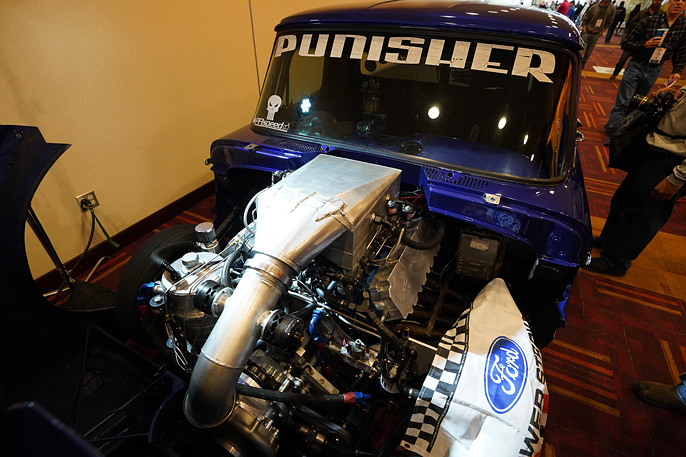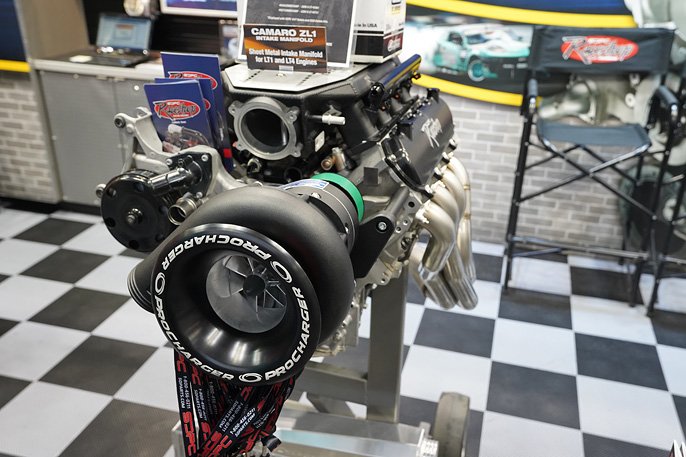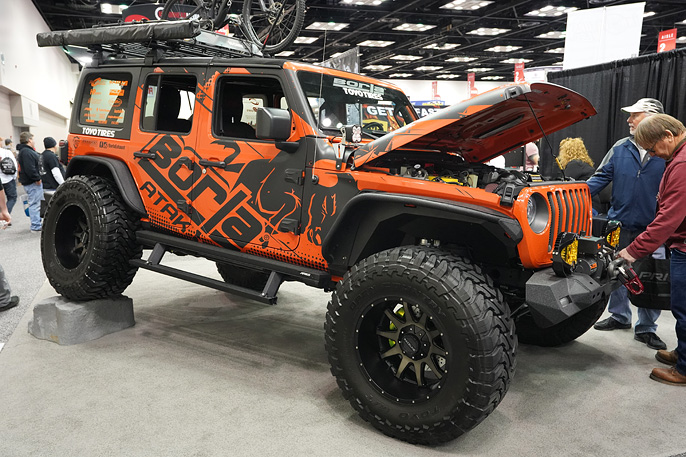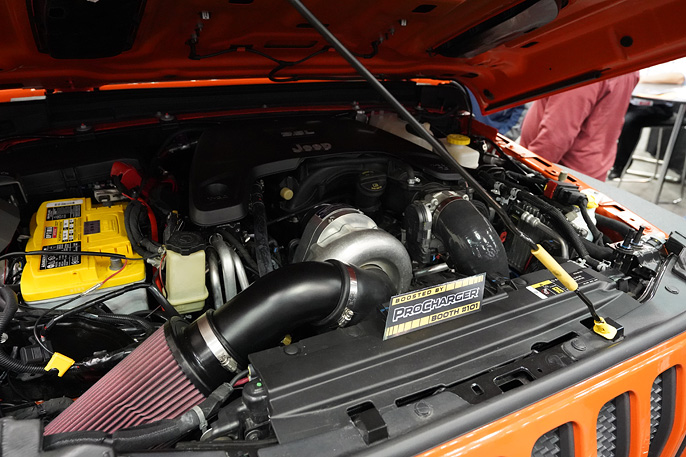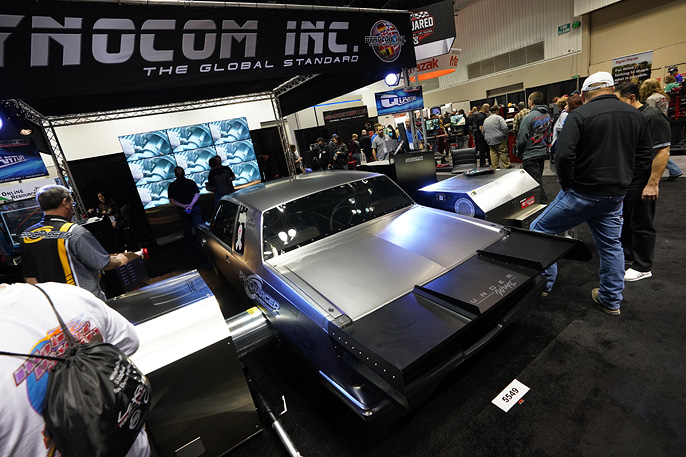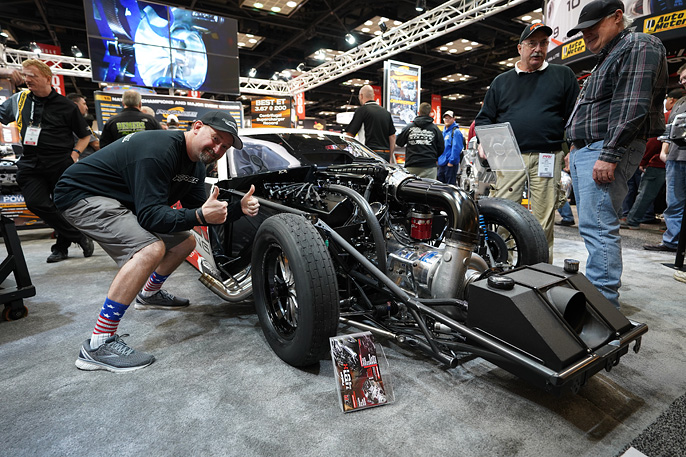 ARE YOU READY TO JOIN THE PROCHARGER SUPERCHARGED FAMILY?
Our offices can be reached M-F 8:30 am – 5:30 pm (CST) at any of the following. Our sales and tech staff will be happy to answer any questions you might have about boost, so do not hesitate to ask! Thanks for reading.
Phone: 913-338-2886
Sales Email: [email protected]
Tech Email: [email protected]
Racing Email: [email protected]