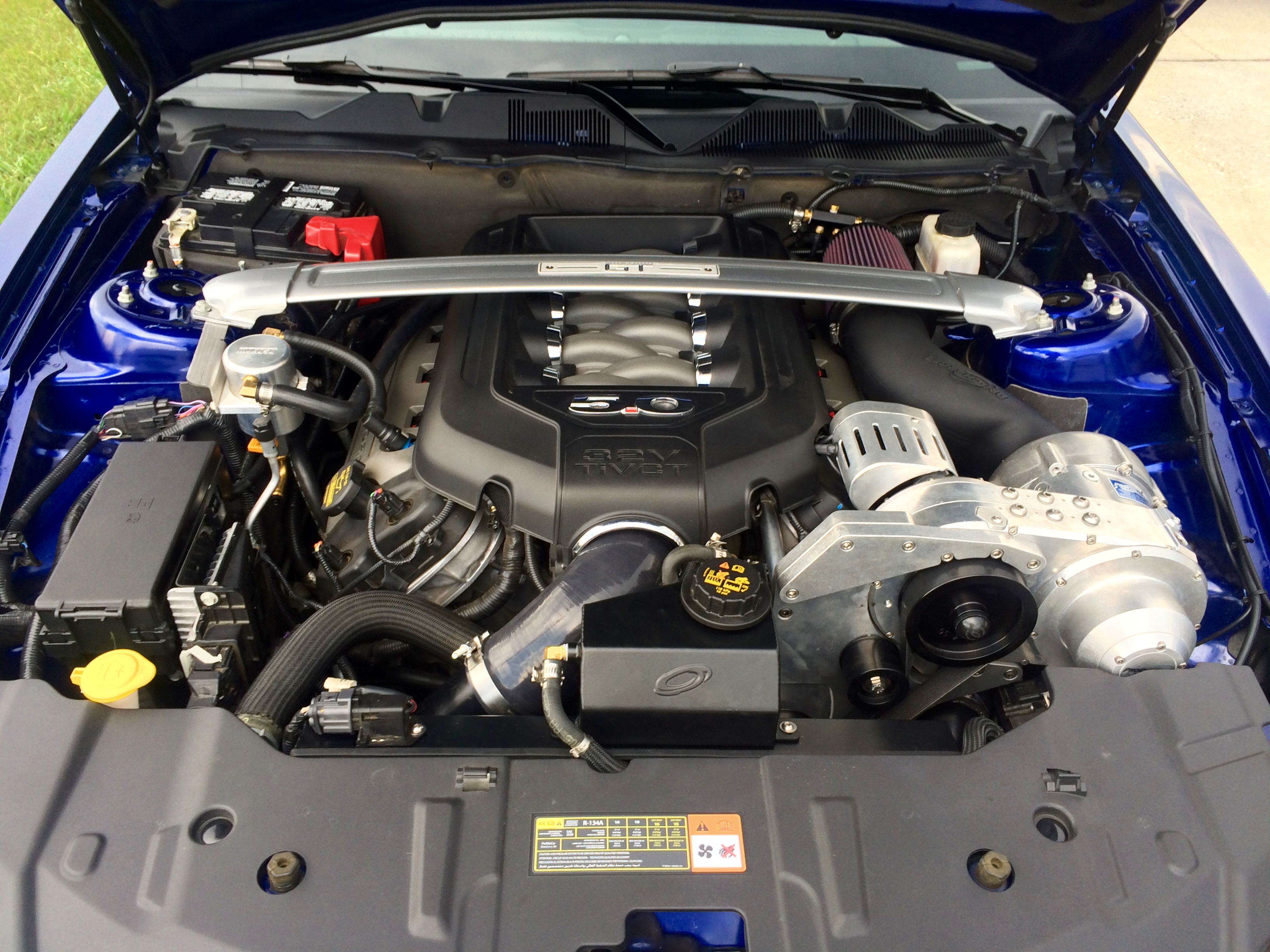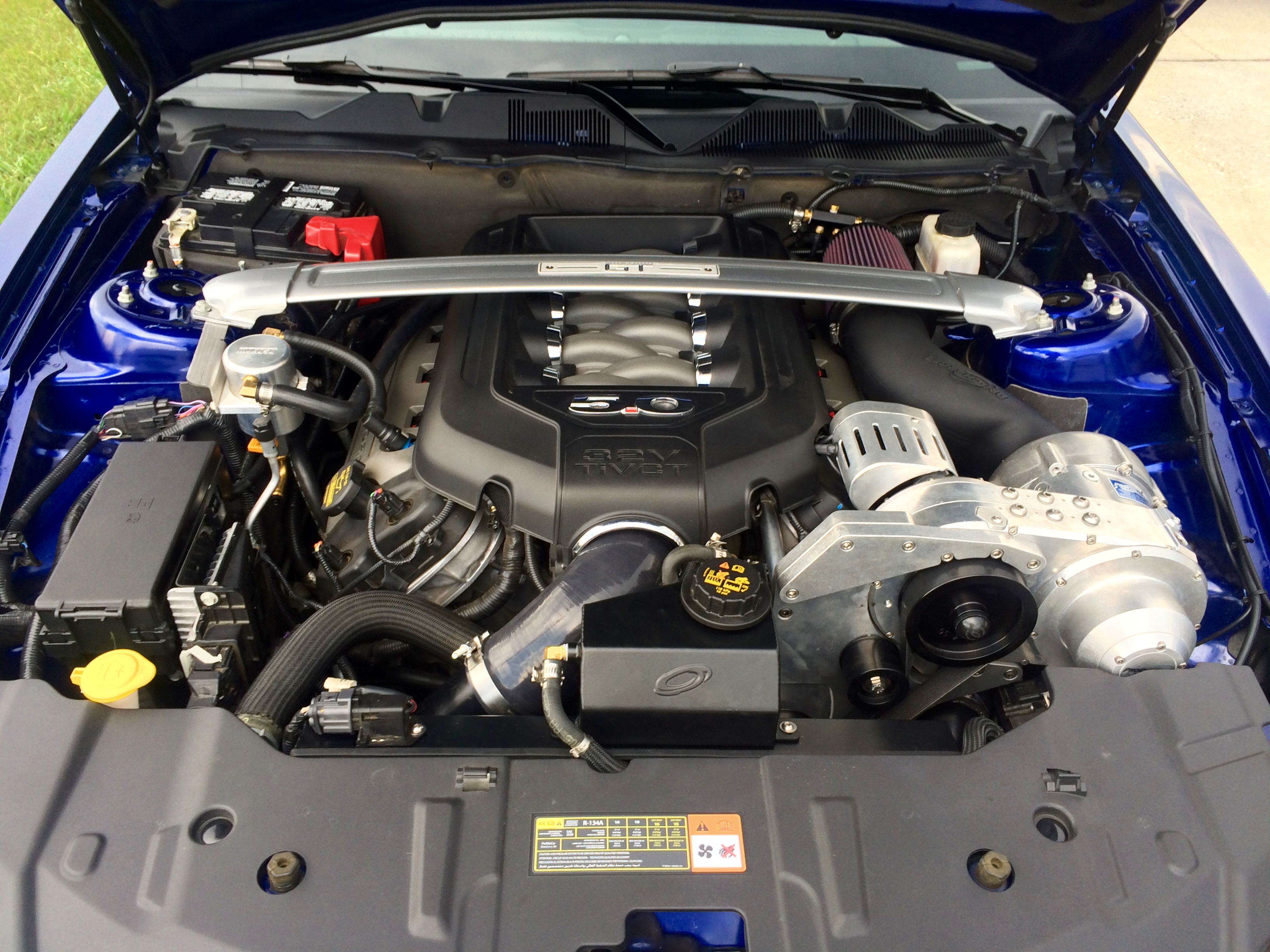 2013 Ford Mustang GT convertible premium
Supercharger: i-1
Installed by: Self and a friend who owns a shop
The Mustang is fast from the factory, but after three years, I was looking for more. The i-1 definitely transformed the car.
After RWHP: tbd
BOOST: 7.5
Intercooler: Stage II
Transmission: 6R80 6 speed auto
Modifications and Additional Specs:
Car is stock with the exception of the i-1. It has the Brembo brake package, nav, leather, and every option except Recaro seats and back up camera.