FUEL MILEAGE AND POWER – GET BOTH WITH PROCHARGER
Fuel mileage versus power. For anyone who drives their performance car or truck on a daily basis, this is always the balancing act. But, with an intercooled ProCharger supercharger system and thanks to the high efficiency centrifugal compressor and air-to-air intercooler technology, owners get to enjoy the best of both worlds: increased horsepower with little to no affect on fuel mileage under normal driving conditions.
Real World Fuel Mileage Examples
At ProCharger, we have the industry's largest fleet of test vehicles. But, who better to ask about their real world fuel economy than ProCharger owners? Friends and fans on our Facebook page told us about their outstanding combinations of power and fuel mileage they see with their cars. In their own words, here are just a few examples:
Fred Cook: "2011 Mustang GT 5.0L 4V, automatic with 3.73 gears, ProCharger Stage II at 8.5 lbs. of boost making 620 rwhp with an Evolution Performance, Inc. custom 93 octane tune and I get 19 mpg in the city and 27 mpg on the highway." (below)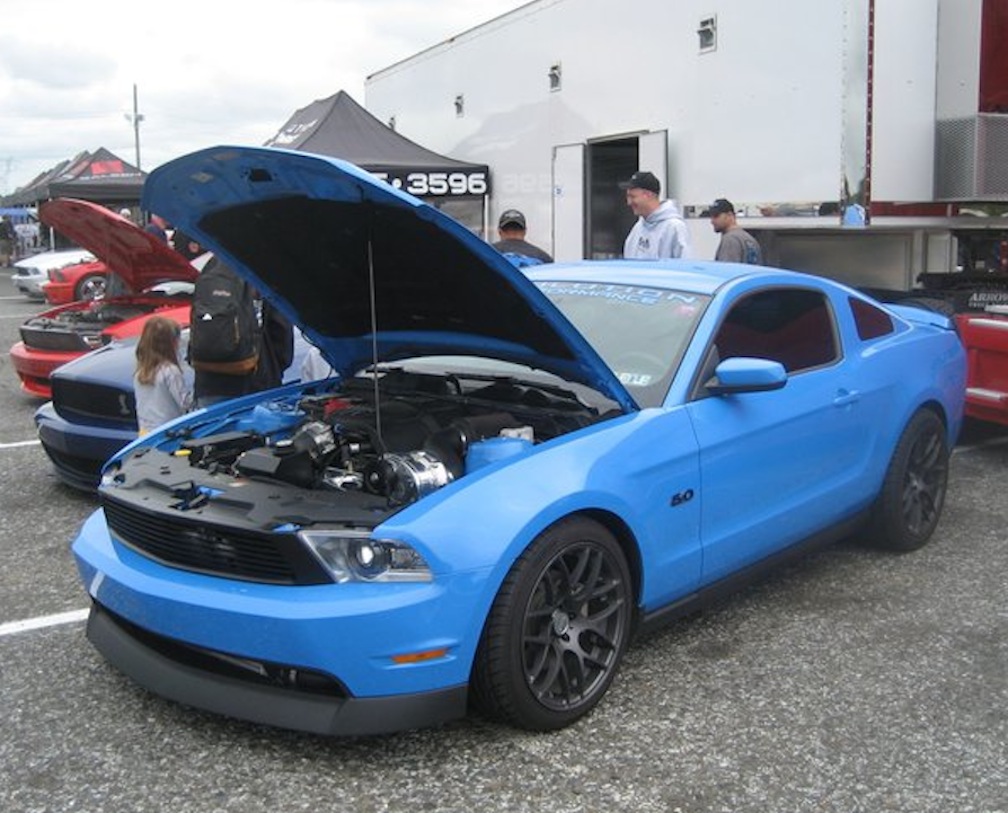 Tou Yan: "I had a ProCharged Ford Focus and after adding 100+ HP with bolt-ons and a tune on 12 lbs of boost, my gas mileage was as good if not better then before."
John Albani: "I GAINED 2 mpg when I put the D-1SC on my 2005 GTO. 657 hp to the rear and I still can get 27.5 mph. Thanks ProCharger!"
Criss Evans: "Stock bottom end LS1 in a a '98 Camaro. All of the supporting mods through a 6-speed. 22-24 mpg with more than 500 hp to the ground." (below)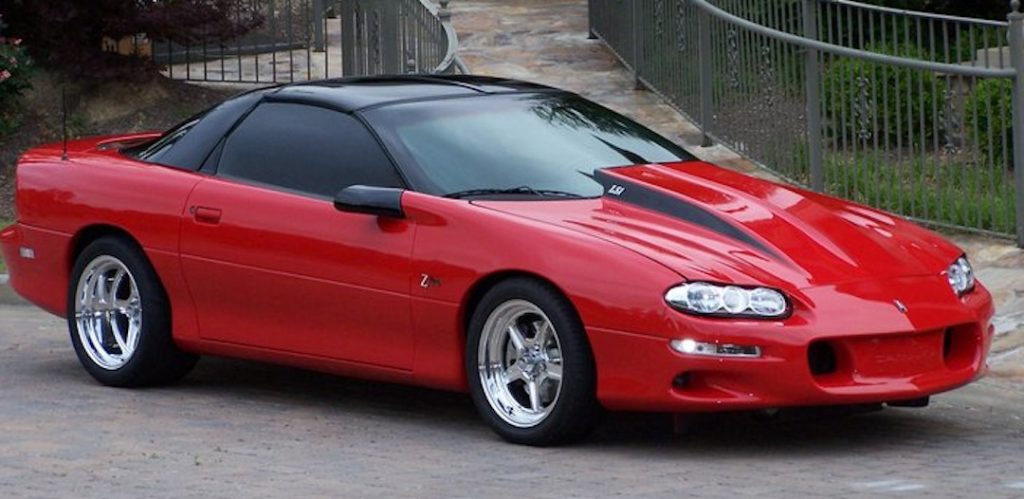 Justin Humphrey: "Fully built 2000 Mustang GT w/D-1SC and 20 lbs of boost. 690 rwhp and still gets around 19 mpg on the highway."
Ken Scudder: "Nissan S14 fitted with an LS2 and T-56, 3.7 rear end with D-1SC at 8 psi gets around 25 mpg on the highway."
Jarrod Jacobs: "2010 Chevy Camaro SS. P-1SC-1 with full headers and exhaust. 548 rwhp. I can get 29 mpg on the highway. Window sticker for stock car says 24 mpg." (See Jarrod's car and video below)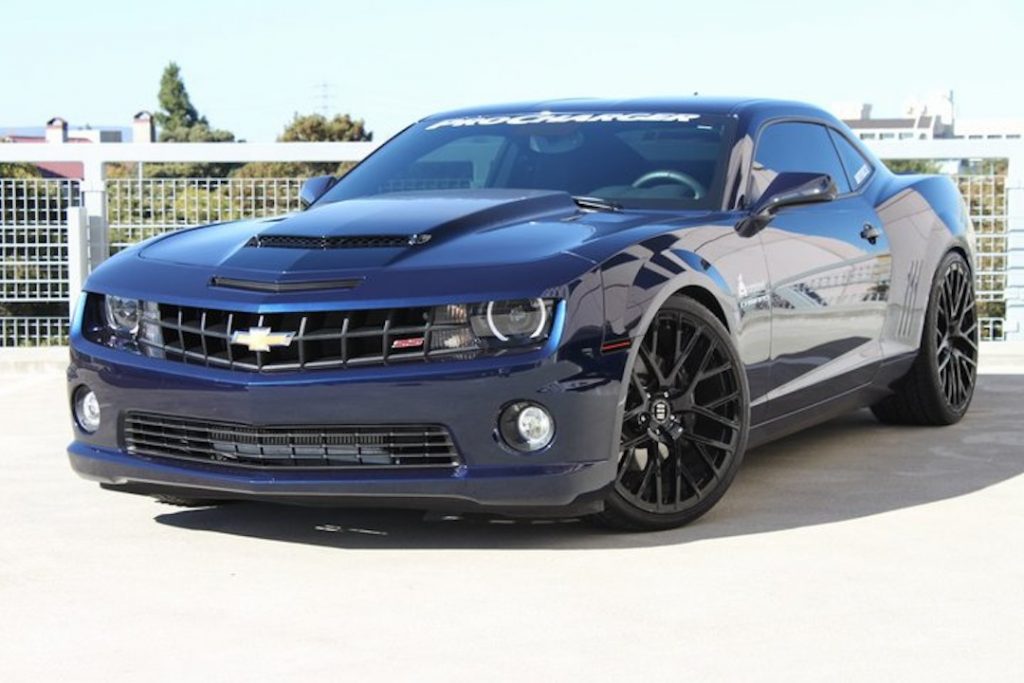 Josh Rushing: "I'm getting 26 mpg in my '03 GT Mustang with a P-1SC and 3.55 gears." (below)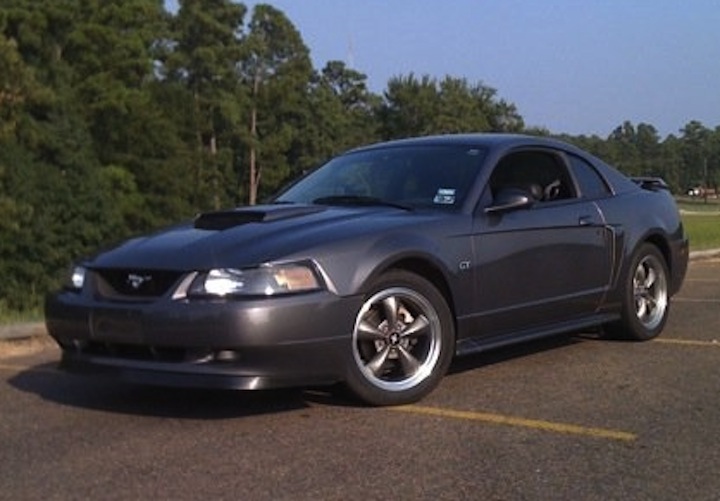 Chris Hunter: "LSX 427 F-2 ProCharger in a C6 Corvette with an auto and 28-3200 stall. 1,200 hp – 24 mpg cruising down the interstate." (below)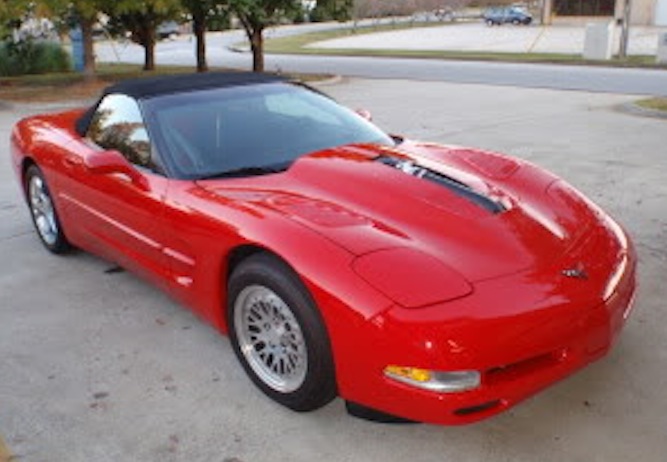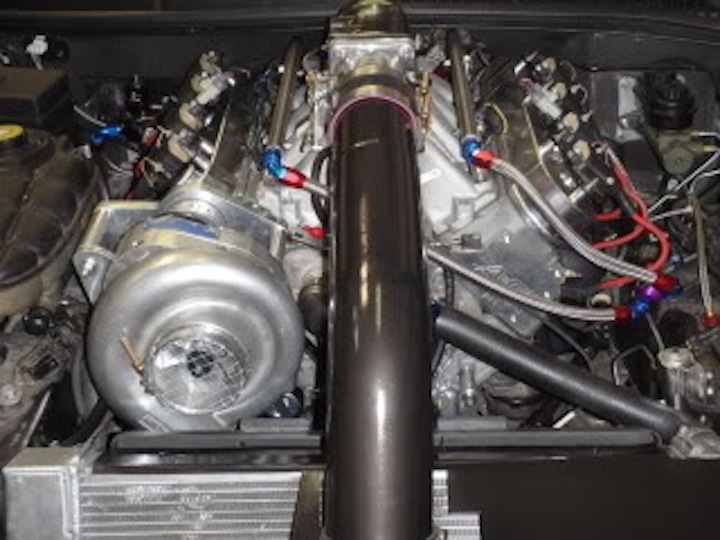 Chris Pellecchia: "Ran an '05 4.0L V6 Mustang with 10 lbs on a P-1SC. Definite increase in highway mileage when on cruise control."
Derek Byford: "I gained 2-4 mpg after installing my ProCharger! My F-150 gets 18 mpg." (drag race video below)
Those are just a few of the Facebook responses current ProCharger owners posted. You can read even more of the examples here.
Towing Fuel Mileage
Another popular question we get is: "I use my truck to tow a trailer – what will a ProCharger do to my fuel mileage?"
Obviously, fuel mileage while towing depends on many factors: overall weight of trailer, towing speed, aerodynamics of trailer being towed and how hard you accelerate, just to name a few.
Dell Hughes uses his 2005 F-150 SuperCrew to tow his road course Mustang all over the country. He'd made many long trips before installing an intercooled ProCharger supercharger onto the truck's 5.4L 3V engine.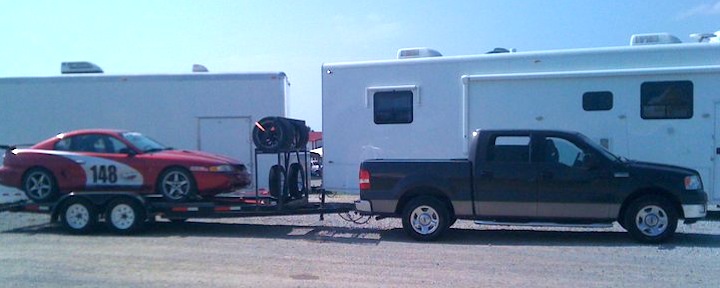 "This spring, towing from Tulsa, OK to College Station, TX, I averaged 13.5 mpg. Before the ProCharger was installed, my fuel mileage for this same trip would be around 13.8 miles per gallon," explains Hughes. "Another tow I make is down to Sebring, FL. Before the truck was supercharged, I'd average 14.3 mpg for the 2,500 mile round trip. With the truck supercharged, my fuel mileage for the same trip was right at 14 mpg."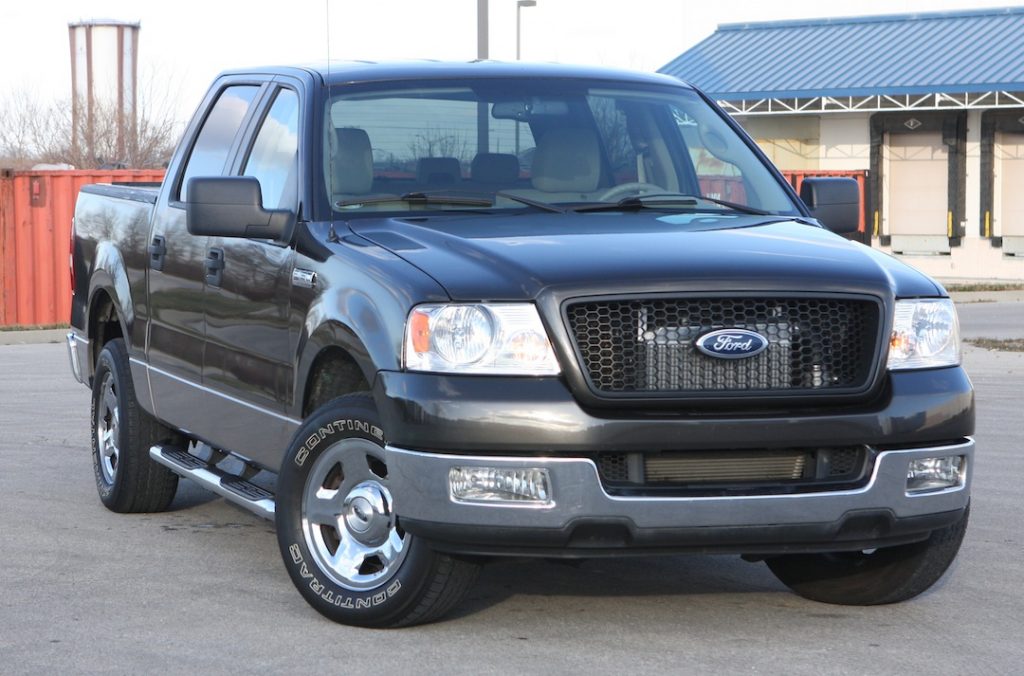 Hughes also talks about how much fun it is to drive and tow with his ProCharged F-150. "The ProCharger supercharger has turned my F-150 into the truck I would have preferred from the beginning. It is very driveable and the extra power and torque make the truck much easier and a lot more fun to drive, especially when towing," Hughes says. "The way the power comes on also makes it easy to drive in wet conditions or on snow and ice. Yes, when you stomp on it, the power will overcome the traction the truck has, but nice smooth build up of power makes it easy to drive. The 390 rear wheel horsepower and torque are about right for the way I use my truck."
Hughes notes that when he's not towing, he still gets around 18 mpg… "unless I'm playing in the boost!"
2009 F-150: towing and delivery mileage
ProCharger's own 2009 F-150 has also been used for extended towing duties: Kansas City to Daytona, FL several times. Towing an 18-ft enclosed trailer loaded with supercharged Harley motorcycles and display material, this truck regularly records 13 mpg and thanks to it's 425 intercooled rear wheel horsepower, handles the trailer with ease.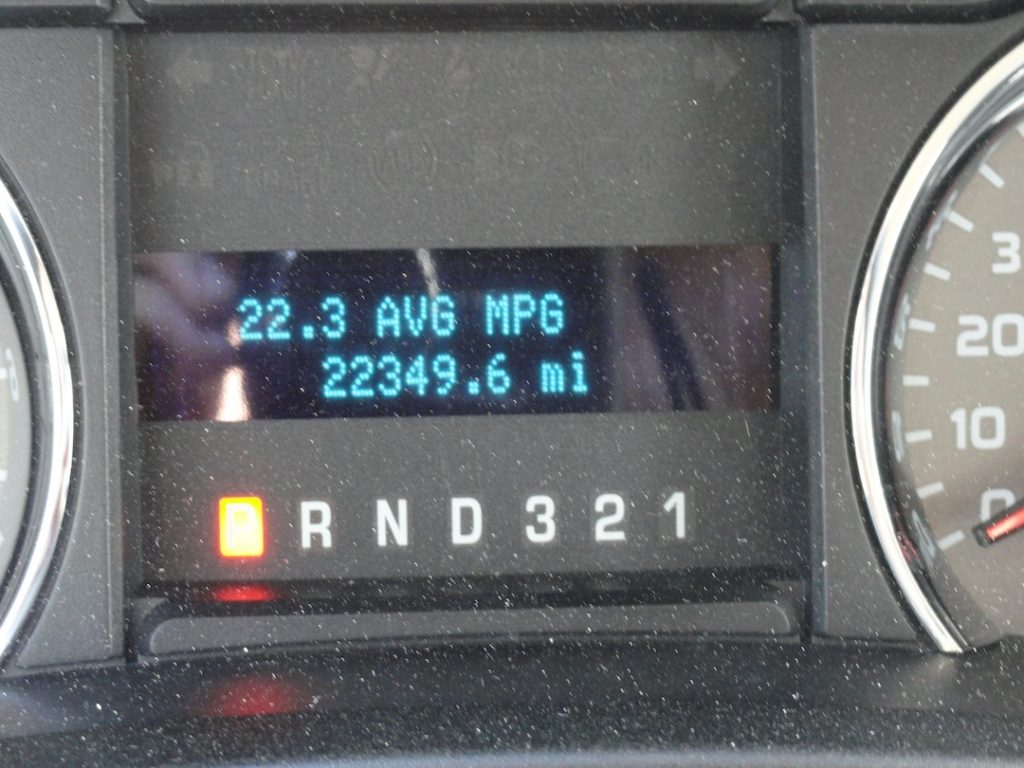 Running unloaded, the supercharged 5.4L 3V recorded 22.3 mpg on a recent 354 mile delivery run.
Of course, everyone's fuel mileage will vary based upon your individual vehicle and how you drive it. But, it's pretty easy to see that for ProCharger owners, power and fuel mileage can go hand in hand.
Do you have a great ProCharged power and fuel mileage story to share? Please feel free to comment on this post, post up on our Facebook page or email us at [email protected].