FORD TRUCK OWNERS, HERE COMES MORE BOOST!
PROCHARGER KNOWS TRUCK OWNERS LOVE THREE THINGS…
1) Their truck
2) Power
3) Reliability
The OEM's got you covered on that first one, and we can cure your need for the second and third. ProCharger has been supercharging trucks for over 20 years, and has built a supercharged army of lifted/lowered/on-road/off-road trucks the world over. No matter if you drive a Chevrolet, Ford, or Ram we have a supercharger system for it. ProCharger delivers the coolest air charge temperatures and largest power gains on pump gas, no matter if you are racing or just looking for extra power in your daily driver.
Let us dive into the new systems being added to the mix.
STAGE 2 SUPERCHARGER SYSTEMS FOR FORD RAPTORS
(2010-2014 6.2L)
The ProCharger HO Supercharger system for the Ford Raptor has been the benchmark for bolting on 50% or more power in an afternoon. However, with people beginning to add built motors to these trucks and using them in more and more racing activities, the Stage 2 system was created. Even though this system is design for big power in mind, its still available to be turned down for street pump gas boost levels.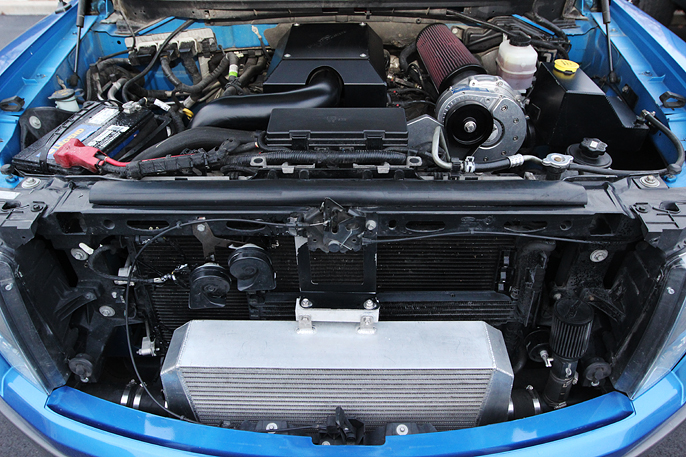 STAGE 2 SYSTEM
– Dedicated 8 Rib Belt Drive system (for ultimate power transfer)
– P-1SC-1 Standard headunit, up to F-1R (1,225 HP)
– Two intercooler options (825 HP – 1050 HP)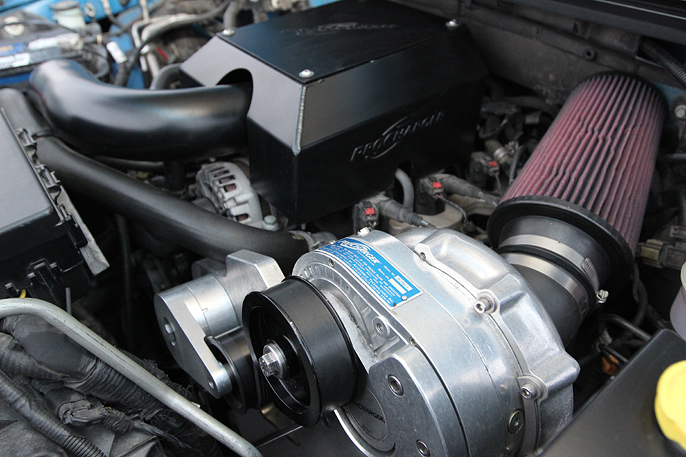 So now that we covered the details on the killer new Stage 2 Raptor kit, lets talk about what else is new for the F-150 platform.
THE 2011-2016 FORD F-150 5.0L I-1 SYSTEM (SHIPPING SOON)
With the standard ProCharger system making over 535 rwhp on just 7psi of boost, it lit a fire storm of excitement on the internet. Naturally with that much excitement people started asking "when can we get the i-1 on this F-150," and now your question can be answered. These i-1 systems create the most power per psi of boost, compared to anything else on the market. So get ready for some tire smoking, gear banging F-150's to start hitting the streets.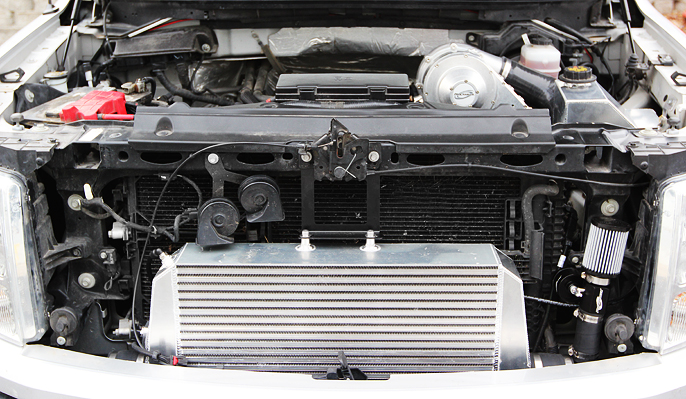 We can't give away all the details yet, but imagine being able to turn down the boost when you are in an area with poor fuel quality or maybe you are just letting someone borrow the truck. Or programming a custom boost curve for your towing needs. And just as simple as it can be turned down, a simple swipe of the finger can bring all of that power and boost back in via the optional touchscreen. If you haven't seen the i-1 in action before, we urge you to check out this video for more details HERE.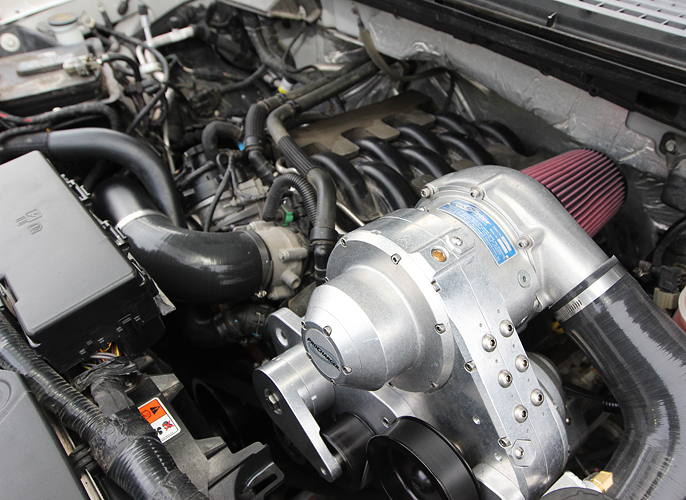 If you are interesting in one of these amazing supercharger systems to boost the power of your street truck, or hauler, please contact us at the methods below:
EMAIL – [email protected]
PHONE – 913-338-2886