FORD SUPER DUTY 7.3L KITS COMING SOON – ENGINE SWAP KITS NOW SHIPPING!
FORD SUPER DUTY 7.3L KITS COMING SOON!
Known for promoting small-displacement turbocharged powerpants for its trucks, Ford surprised everyone by developing a 7.3L (445 cubic-inch), pushrod, gas-burning and naturally aspirated engine for the 2020 Super Duty trucks (F-250 and F-350). With a stout bottom-end (cast-iron block, 6-bolt mains and forged crankshaft) and 430 hp, the new "Godzilla" (as it is called) engine is just begging for a supercharger and ProCharger is right on top of it.
Owners of 2020 Ford Super Duty trucks with the 7.3L will soon have a ProCharger option to dramatically increase the already healthy horsepower and torque of these new haulers. ProCharger has a truck in-house as you read this and is smack dab in the middle of developing a supercharger kit for it and is finalizing the fit and tuning. And for owners of 7.3L crate engines, the ProCharger 7.3L Engine Swapt Kit we showed in a blog post earlier this year is now shipping!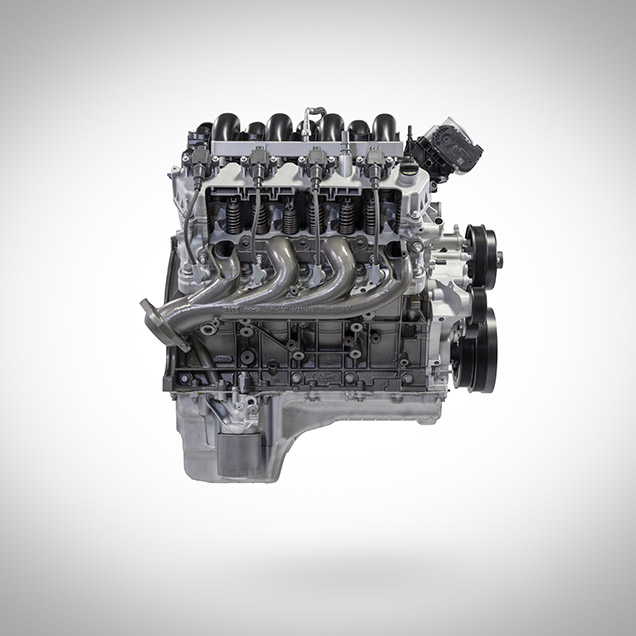 ---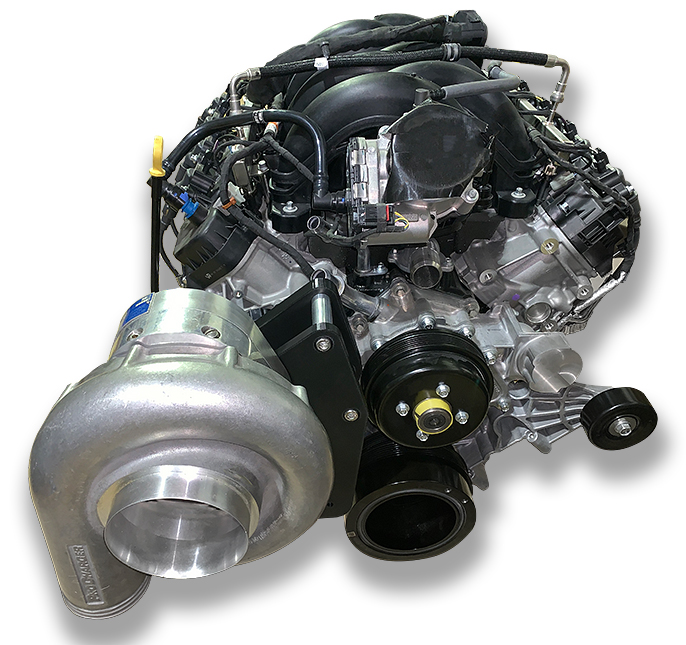 7.3L ENGINE SWAP SUPERCHARGER KITS SHIPPING NOW!
Back in January, we teased you about ProCharger's development of a supercharger kit for Ford's new 7.3L engine, mentioning that the engine and ProCharger combination was designed to fit inside the engine bay of a Fox-chassis Mustang, which should be a common swap. We were short on the details due to the "newness" of the project, but can now report that the kits are done, on the shelf, and shipping NOW! That's right, Ford's brand new 7.3L (445 cubic-inches) truck engine makes 430 hp and 475 lb-ft of torque in factory trim, but with minor performance mods like a cam, headers, and calibration has already shown to make nearly 600 hp. Just imagine what bolting on a ProCharger will do for the power. That means the engine/supercharger combination would be an animal in a lighter car like a Mustang or anything else you might want to put it in, making it a fantastic engine swap candidate!
DIMENSIONS OF ENGINE SWAP SYSTEM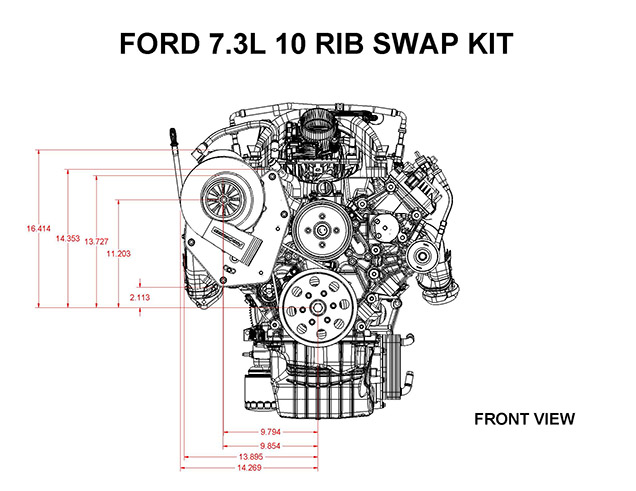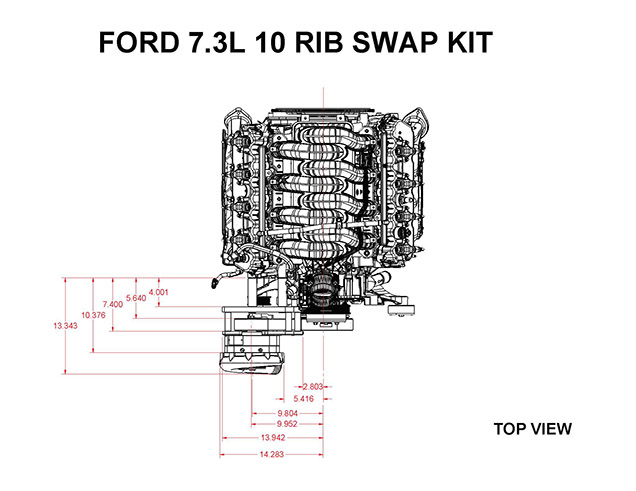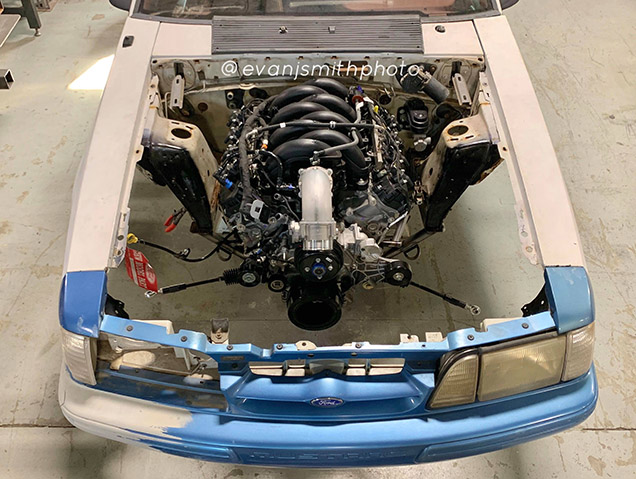 For those early adoptors of this hot new 7.3L crate engine (or one taken from a wrecked F-250), ProCharger now has a Supercharger kit that bolts onto the engine in a package that, yes, fits in a Fox Mustang. Thinking of swapping it into something other than a Mustang? We provided the engineering diagrams above to provide size and location information to shed more light on the combination. See the photo above of the engine (without the supercharger) in a Fox-chassis Mustang.
THE SYSTEM INCLUDES:
CNC billet alum. boxed bracket system
8 and 10 rib drive belt configuration
Forward facing supercharger inlet
Utilizes Innovators West SFI harmonic balancer
8″ Crank pulley size
Fits up to F-1X supercharger head units
Crankdrive available
---
WANT TO STAY IN THE KNOW ABOUT THIS SYSTEM?
Read more about the 7.3 Engine Swap kit HERE or drop us an email below, and we will be happy to get you on the info list. Even if you don't have questions about this big cube Ford motor, feel free to reach out to our sales and tech staff. Mon – Thur 8am – 6pm (Fri 8am – 5:30pm) CST they will be happy to answer any questions you might have about boost! Or to find a local dealer to help you out with your vehicle, click HERE.
Phone: 913-338-2886
Sales Email: [email protected]
Tech Email: [email protected]
Stay up-to-date on 7.3 news and sign up for our email newsletter HERE