FORD RAPTORS, MAKING STATMENTS WITH PROCHARGER I-1'S
When Ford decided to create the F-150 Raptor, the world of OEM truck buying would be forever changed. Never before had an OEM dared create such a high horsepower, off-road capable machine like this before, and sold it on showroom floors. The first time you see one of these F-150's with their bulging fenders, massive tires, huge shocks its clear that FORD was making a bold statement to the world, and obviously buyers love it.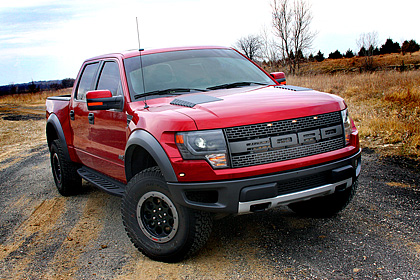 Just like Ford aimed to make a statement with the Raptor, ProCharger made a HUGE statement to the world of forced induction, when the release of the ProCharger's i-1 programable ratio supercharger was announced. ProChargers i-1 instantly became award winning, and literally re-wrote the book on supercharging, on what was possible with a centrifugal supercharger. The i-1 programable ratio supercharger allows you to change boost levels, and power curves on the fly! Please click the image below for more details on how this amazing i-1 supercharger works.
(Click for more i-1 details)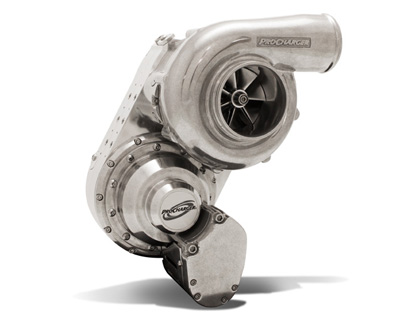 Good news for all 2014-2010 Ford Raptor owners, is that you can now combine both of these amazing pieces of engineering, and create the ultimate off-road performance truck! ProCharger is happy to announce the shipping of ProCharger i-1 supercharger systems for all model years of 6.2L Ford Raptors, with HUGE power gains up to 60%, even on pump gas! These i-1 supercharger systems, on pump gas bring you the LARGEST power gain per pound of boost, of any forced induction application. With stump pulling TQ gains as low as 2,300rpm, this truck feels like a feather weight when driving / towing / playing.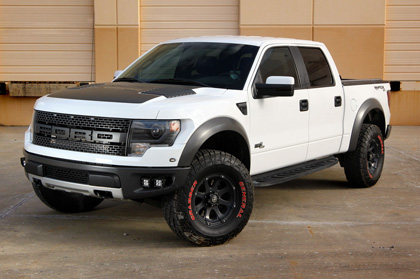 Starting with a rock solid head unit design, robust bracket / tensioner system, and dedicated drive system, this ProCharger i-1 system will ensure
years and countless miles of reliability for its owner.
(Black finish option) *Polished also available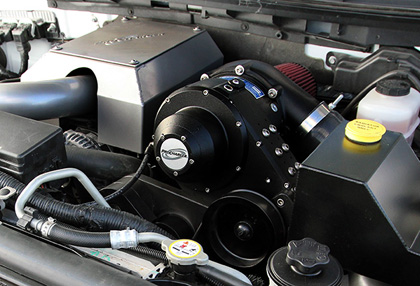 (Standard satin finish)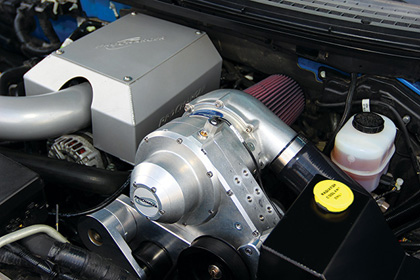 The ProCharger i-1 system incorporates a huge air-to-air intercooler installed in the front facia of these trucks, not only making a statement that this is no ordinary Raptor, but delivering the coolest air charge and most power possible per pound of boost. When the throttle closes, excess pressure is bypassed via the ProCharger surge valve, located just before the intercooler.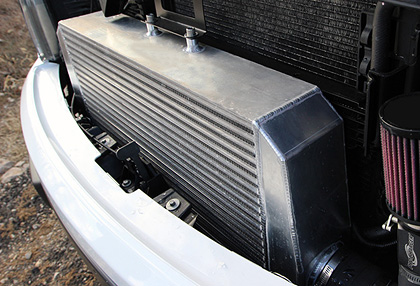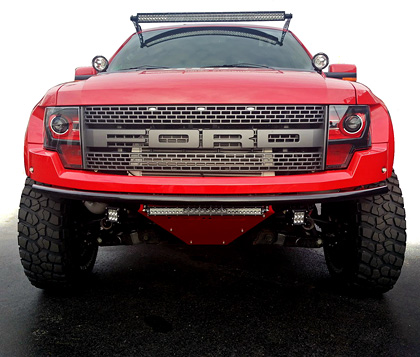 Thanks to ProCharger's expanded calibrations team, these Raptor i-1 Supercharger systems are being shipped with calibrations via handheld tuners for vehicles with stock engine and stock exhaust, making it easy to use for a "DYI" installer, or a performance shop that wants a good base ECU tune to start from. The supercharger boost calibration comes pre-loaded from the factory, though tuner kits can be ordered for custom boost curves.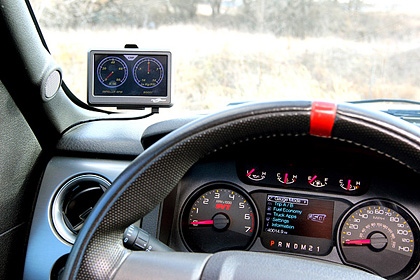 Speaking of Raptors, ProCharger is also pleased to announce that shipping of standard fixed ratio supercharger systems (D-1SC) up to model year 2014 are now available. These systems come standard with a large 3 core air-air intercooler, but can also be upgraded to a larger "Race" intercooler at time of purchase. Power gains for these systems is also up to 60% on pump gas, with factory boost level and tuning. Please contact your local dealer for more details.
(D-1SC System with Standard 3 Core Shown)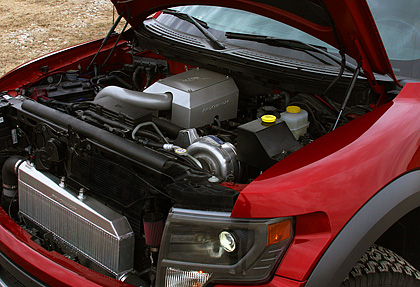 Raptors aren't just pretty trucks to look at, they were born to be the king of OEM prepped off-road trucks. Here is an example of a ProCharged 2014 Raptor with a D-1SC system doing what it does best, a little off-road mayhem. Photos are from this years "Texas Raptor Run" that just wrapped up. More details on that event can be found HERE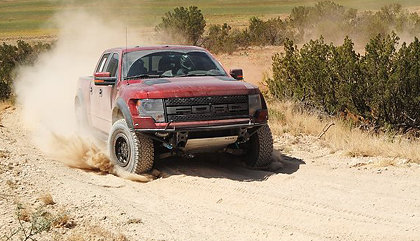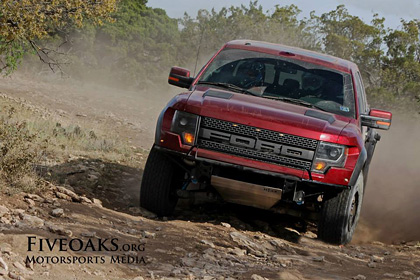 For more details on either of these systems, please feel free to contact us at 913-338-2886 M-F 8:30-5:00 CST.