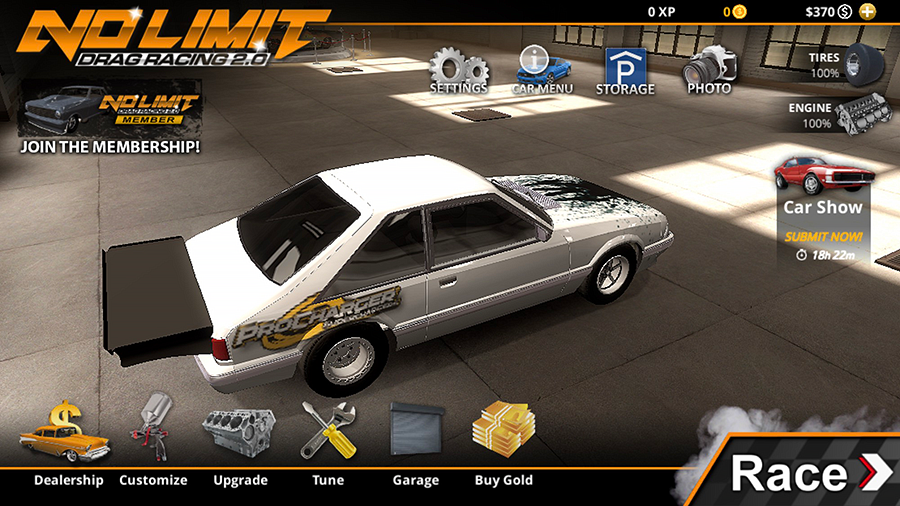 DRAG RACING ON YOUR PHONE? HECK YES, AND PACKING PROCHARGER BOOST!
THE RACING SEASON NEVER ENDS (WHEN IT'S ON YOUR PHONE!)
And trust us, we are about to start singing the winter blues here pretty soon. Thankfully the fall / winter is the best time to get started on projects in the garage, like bolting on a ProCharger supercharger kit, and now…drag race on your phone with No Limit Drag Racing 2.0! Normally phone apps and games aren't something we would be talking about in a blog, but since many of the ProCharger team members have grown to love playing this game, it was time to pass along the addiction.
BUILT IT, TUNE IT, AND RACE IT…ENGINE, SUSPENSION, ECT!
Easy as 1, 2, 3 right? Not even close…just like drag racing in the real world there's much more to it than that. This game dives into everything from setting up the suspension to tuning the engine, power management, etc. Even the engine's life and health wear away depending on the power level you are at and how much you make with it. Here is one of the cars our co-worker is racing in this game, modeled after our very own Mustang known as "Jack".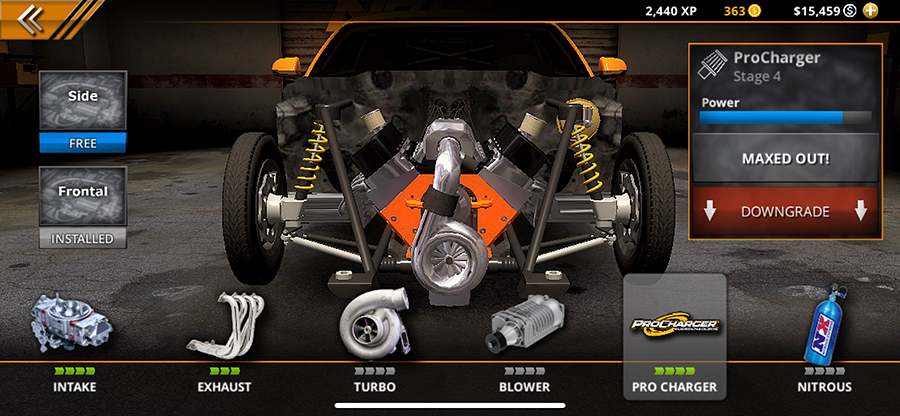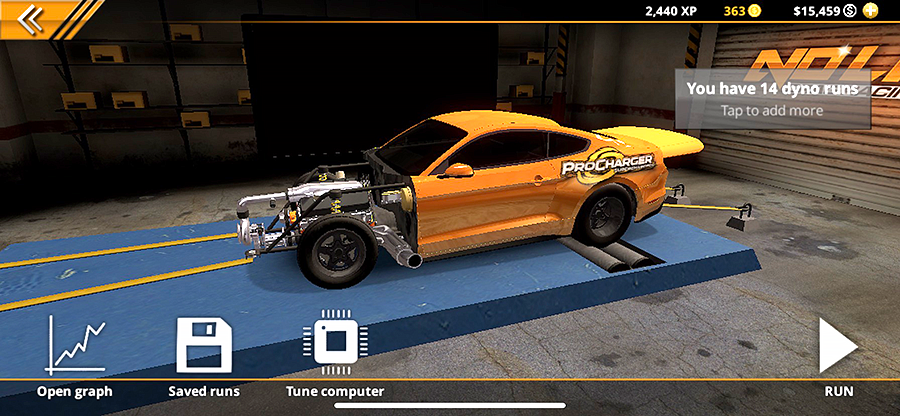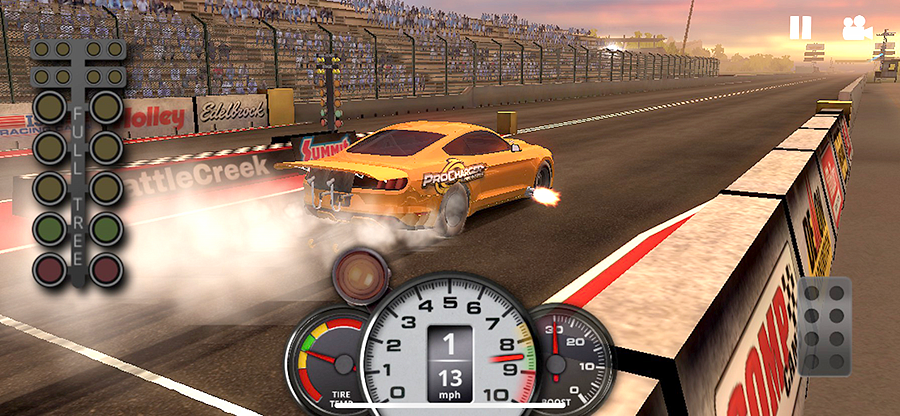 ---
LOADS OF TIPS / TRICKS / RACES ARE ON YOUTUBE FOR THIS GAME!
Getting started and looking for tips on how to set up the suspension of your car? Maybe some tips on dyno tuning your cars combo? Or the all-important "how to win more $$" can all be found on YouTube. Plus it's awesome to see the videos of some of the meet-ups, cash days, or even the $20k grudge races. Don't take our word for it, just jump on YouTube and type in "No Limit Drag Racing" in the search bar, and enjoy.
HERE ARE A PAIR OF KILLER 5.60 CAMAROS RUNNING PROCHARGERS!
Best these guys are winning plenty of money in some of the grudge racing get-togethers.
---
DOWNLOAD YOUR COPY TODAY, AND THANK US LATER!

---
READY TO SUPERCHARGE YOUR REAL RIDE?
Give our sales staff a call or email us at the following contact methods below. Or you can click HERE to find a dealer nearby to help out with your vehicle. We will be happy to assist you with any technical questions about supercharger systems and the results you can expect.
Mon – Fri 8am – 5:30pm CST
Phone – (913) 338-2886
Sales Email – [email protected]
For up-to-date news, make sure to sign-up for our email newsletter HERE