CHAMPIONS CHOOSE PROCHARGER, ON THE TRACK AND STREET!
ProCharger superchargers are the power adder which produces champions, each and every year. So what do these champs choose to run on their street cars? ProChargers of course!
So we decided to catch up with one of this year's 6 champions, to find out more details about his race car, and street car with an i-1 ProCharger.
At the track this year, Ronnie Hackelton, clinched the 2013 NMCA 5th Gen Camaro Championship, in his 2010 Camaro. Powering this winning combo is a 388″ LS based motor from Late Model Engines, stuffed with 15psi of boost from a ProCharger F-1C, all backed by a TH400 trans. (With plenty of supporting hardware of course) This car was such a powerhouse over the course of the race season, that Ronnie had to turn the car way down to make sure he wouldn't go over the 10.00 index for the class. However with great car set up, and driver skill Ronnie could keep within mere hundredths of that magic elapse time, so many times in fact it earned him the Championship for the 2013 season.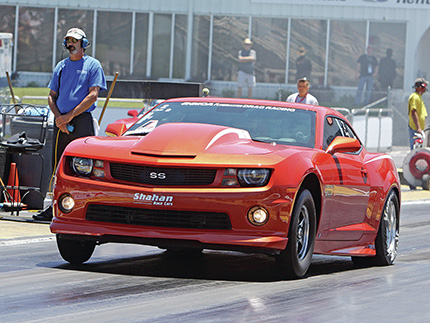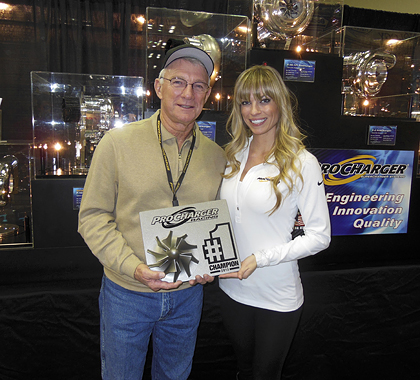 When Ronnie isn't clicking off killer times at the track in his Camaro, he's out around the town in his 2013 Corvette Grand Sport featuring a ProCharger i-1 supercharger. We asked Ronnie why he chose the i-1 for his street car, and this is what he had to say.
What's the FIRST word that comes to mind if you had to describe the i-1?
"It's Unbelievable!"
"Obviously people have been raving about the touch screen feature of the i-1, what's your favorite feature?"
"Hands down the quick ability to change boost modes on the fly"
"People obviously have been talking about the amazing power band of these blowers, and the crazy amounts of power gained per psi. What has been your favorite part about the i-1 on your Vette?"
"Words can't describe how much this supercharger has brought this car alive, it's as I said, unbelievable"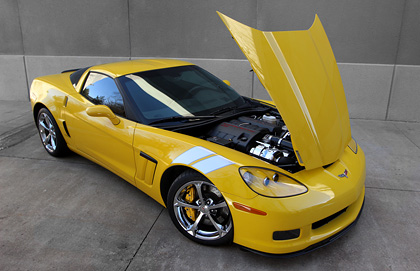 Those answers came with no surprises here, however it's always great to get feedback from the racers about our products, even better when they are talking about both their race car, and street car. This season Ronnie plans on bringing his Corvette to the track as well, so we wonder if the lines between "daily driver" and "track toy" might get blurred a little on this Grand Sport.
With that being said, if you have both a race car and a daily driver sporting a Procharger supercharger, why not take a moment and share that with us over at www.facebook.com/procharger