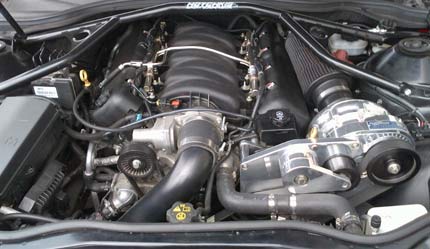 CAMAROS, CORVETTES, AND BOOST, OH MY!
We receive quite a few calls each week from people telling us what they have accomplished by bolting a ProCharger on their vehicle. No matter how many calls, emails or letters we receive, they never get old. At the end of the day we are all about making the best bolt on horsepower and pushing the envelope of technology and performance. It is safe to assume that it takes a certain breed of person or people to do what "they" say can't be done.
Shifted Perceptions in Oakville, Ontario, Canada knows what we are talking about. Recently they embarked on a 5th gen Camaro project that would prove to push the limits of what most would consider achievable. They teamed up with Livernois Motorsports to build an LSX LS7 429 iron block motor. The customer was looking for more HP, and was adamant about retaining his ProCharger Stage II system with a D-1SC. The LS7 headed power plant featured a laundry list of upgrades including a custom ground cam, dual springs, stainless valves, long tube headers, 3" exhaust, and more.
SPi custom tuned the car which put down a phenomenal 924 RWHP and 840 RWTQ on 13 pounds of boost. The D-1SC is rated for a maximum of 925 supercharged horsepower (crankshaft hp), way to go Shifted Perceptions! Check out the link below for more information.
http://www.camaro5.com/forums/showthread.php?t=194591
If you find yourself saying "well sure that is impressive, but I don't own a Camaro, I have a Corvette, what do you have for me?" Rest assured friends, we have something for you too. Hitting newsstands shortly is the April 2012 issue of Corvette Magazine featuring yet another badass ProCharged Corvette Z06.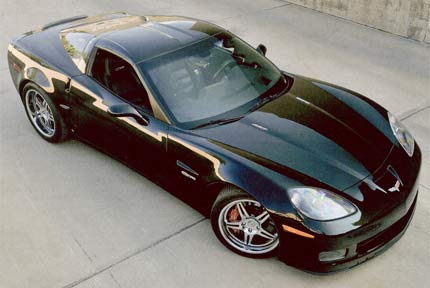 David Busch, owner of Loud Pedal Motorsports in Tempe, AZ decided the best way to get going in a hurry was to bolt a ProCharger F-1D on his modified Z06 and hit the dyno. The project dubbed "Z0666" began with an LSX 454 block, Fast LSXR intake, B&B Fusion Exhaust, and enough mods to make any performance junkie jealous. Add to that a ProCharger F-1D and you get a Corvette with a serious chip on its shoulder.
The bottom line here was 925 RWHP and 889 RWTQ on 14.5 pounds of boost! It is estimated that the Z0666 is right around 1100 Horsepower at the crankshaft. Busch has plans to continue upgrading the Z06 in the future, so be sure and stay tuned for more. In the meantime, check out Corvette Magazine's April 2012 issue for more information.