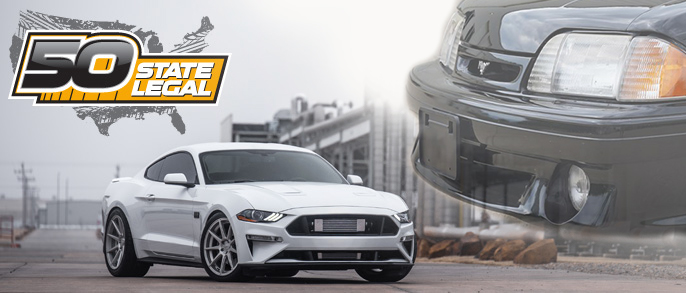 36 Years of 50-State Legal Mustang Supercharger Systems!
No matter if you drive a 1986 Fox Body Mustang, or a 2022 S550 body style, or any year in between…ProCharger has an emissions-compliant supercharger system for you! Yes…35 years of Mustangs can be supercharged and still remain 100% legal!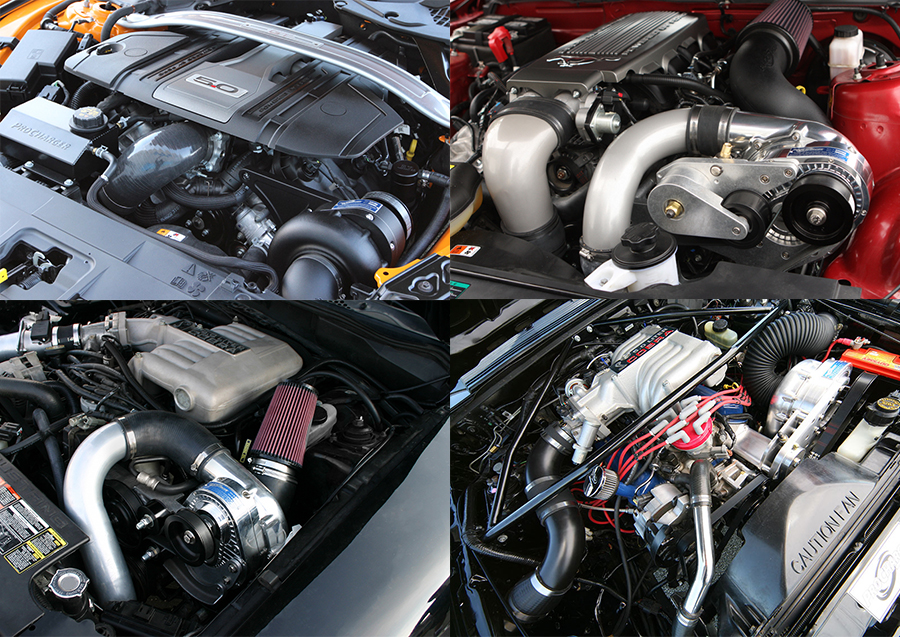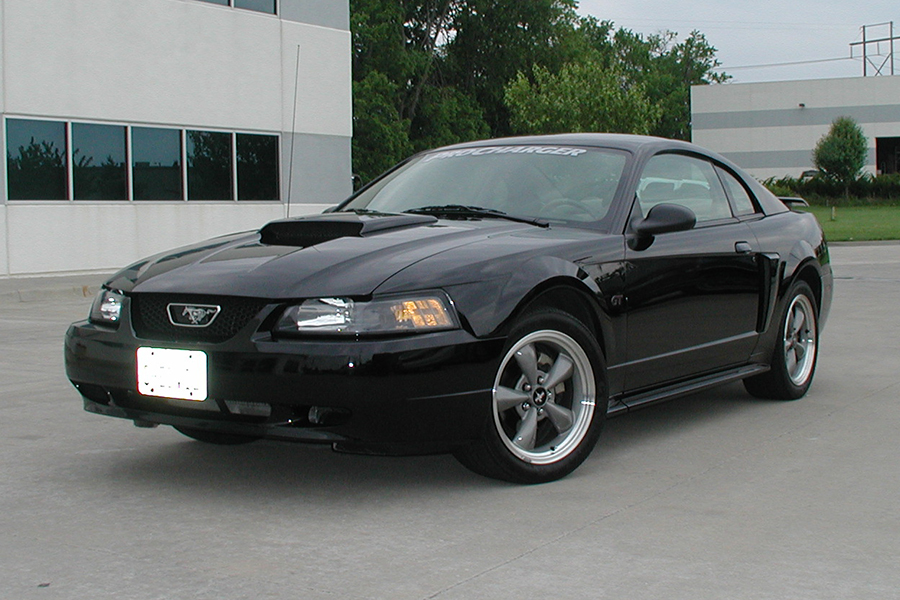 LEGAL DOESN'T MEAN LESS POWER
We make sure that our EO systems make gains consistent with no power penalties. You can expect 40-80% power gains with our systems. As well as have all the options our customers know and love about ProCharger kits. Here is a list of options you can pick from to customize your EO-certified system:
– Head unit finish (Satin, Polished or Texture Black)
– Helical Gear set (For quieter supercharger operation)
– Race Bypass Valve (For louder noises when lifting off the throttle)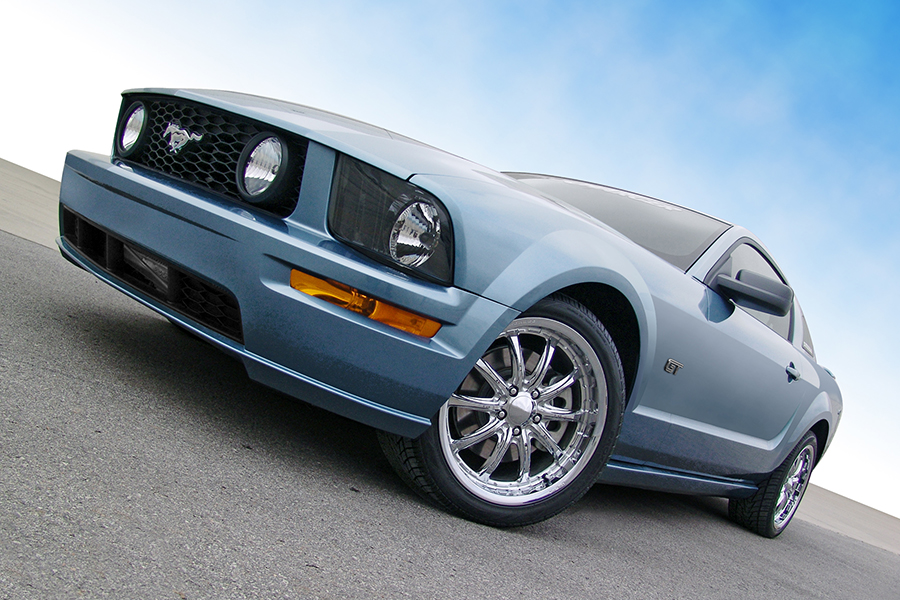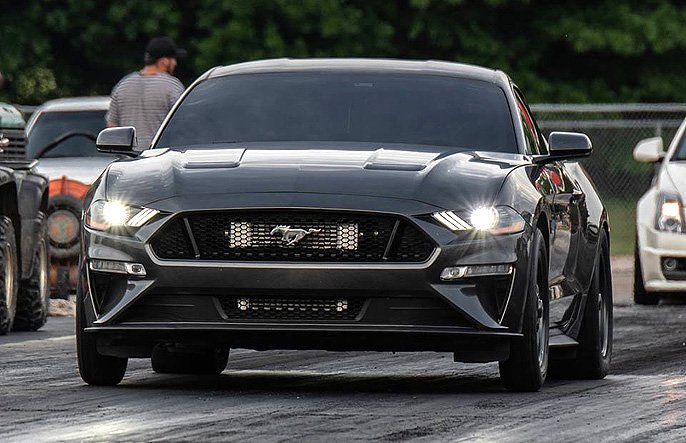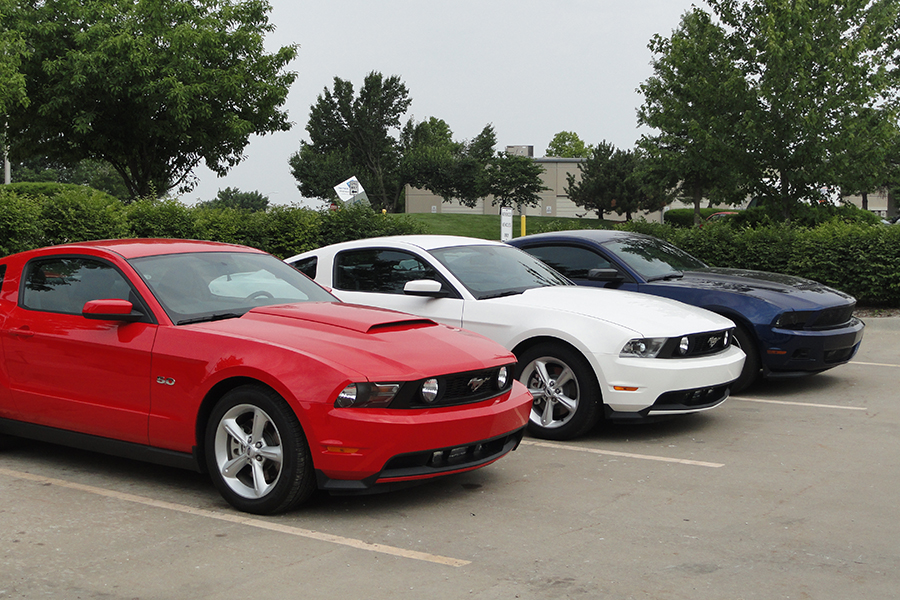 100% DIY INSTALL IN A WEEKEND AT HOME
Bolting on one of our supercharger systems is the easiest way to add this much power, hands down. All you will need is a Saturday in your garage and some common hand tools. Our full-color install manual has the details down to what size wrench to use on each bolt.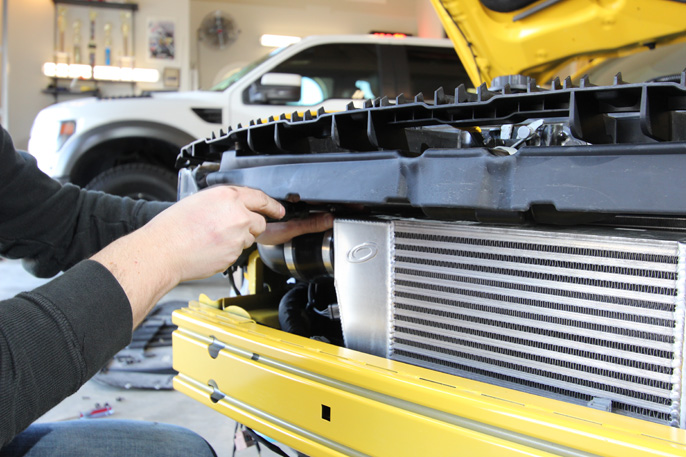 ---
FULL LIST OF 50-STATE LEGAL MUSTANG SYSTEMS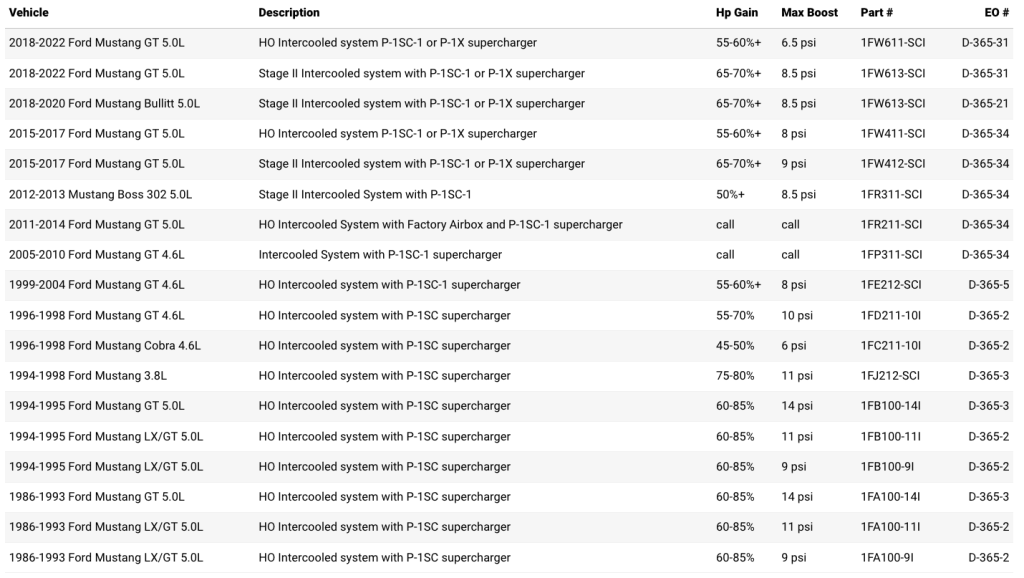 ---
LOOKING FOR STREET-LEGAL HORSEPOWER?
Give our sales staff a call or an email us at the following contact methods below. Or you can click here to find a dealer nearby to help out with your vehicle. We will be happy to assist you with any technical questions about supercharger systems and the results you can expect.
Phone – (913) 338-2886 M-F 8:00am – 5:30pm CST
Sales Email – [email protected]
Tech Email – [email protected]