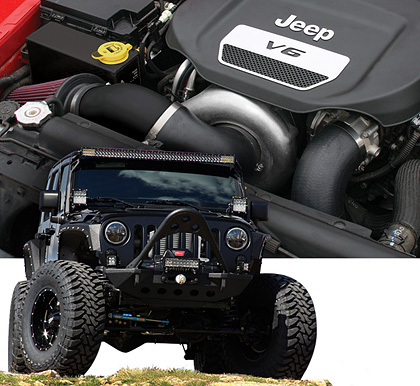 BRING ON THE JEEPS, AND BOOOST!
So you outfitted your Jeep Wrangler JK with big tires, big lift, rack systems, on-board air, and everything else you need to survive for a weekend of off-roading … now what final Bolt-On do you need for your Jeep's 3.6L V-6? MORE POWER! We all know that a HEMI option would have been nice from the factory, but since Jeep didn't offer that, we have something even better: a ProCharger Self-Contained Supercharger System, with an Air-to-Air Intercooler.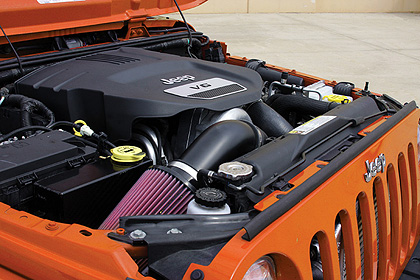 No matter whether your JK is built for daily-duties or an ultimate off-road monster, one thing is for sure–you'll love the added rush from an additional 50%+ power gain. Yup, you read the correctly, 50% power gains on just 7 psi and pump gas! With that kind boost in performance, you won't even notice those big tires/lift kit/trailer in tow, as you push the gas pedal to make a pass on a steep grade.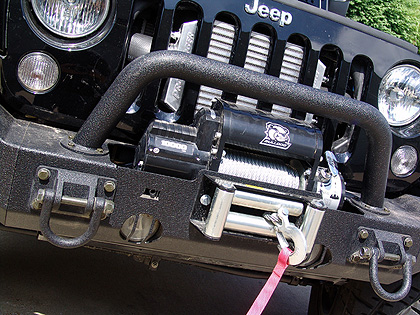 Knowing these JK's would be used in low speed/high load situations, such as crawling, river or mud crossings, ProCharger made sure to have the largest air-to-air intercooler available on the market, with the most efficient core possible. Mounted front and center in the grill, this quality intercooler instantly lets everyone on the trail know that your JK has ProCharger-power under the hood.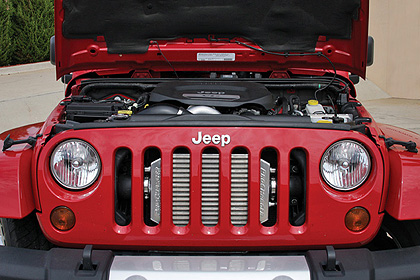 Hands down, this ProCharger Jeep JK supercharger system is one of the easiest kits to install, and is 100% reversible. That means no cutting, bending, grinding, drilling, etc to your ride. In fact, ProCharger created a drive system that is easier to service then even the factory system, because the belt can be removed or swapped without any other component removal! ProCharger also mounted the supercharger head unit as high as possible for those JKs that will see some water/mud, and to leave more room for aftermarket suspension/steering parts.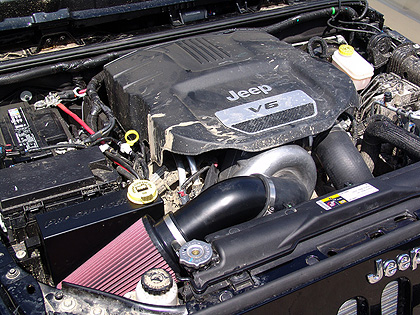 For those of you who want to make your JK stand out in a crowd, we offer multiple finish options for the system. The ProCharger head-unit and bracket can be purchased in Satin Aluminum finish (standard), Polished Aluminum finish (optional), or Wrinkle Black finish for a more rugged look (optional). The head-unit can be outfitted with two different styles of internal gearsets: standard gears for that typical supercharger whine, or helical "quiet" gears for a more subtle tone.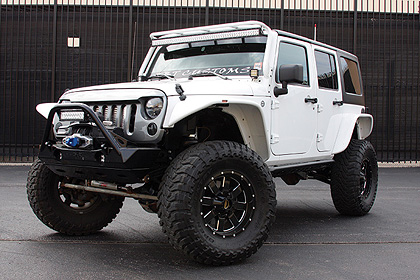 So if your ready to feel the rush of a supercharged JK, or want that extra grunt to get over the hard obstacles without gearing down, look no further. Give us at call at (913) 338-2886 or visit us on the web for more details.