BOSS'S ARE PUMP GAS POWERHOUSES
So many exciting things to cover about these cars, We almost don't know where to begin.
Lets start with this … ProCharger has you covered for BOTH years of the BOSS 302, with BOTH complete systems offered, P-1SC-1 and i-1, in all three versions of the kit's (Stage2, Race, Tuner)
(Click For Wallpaper)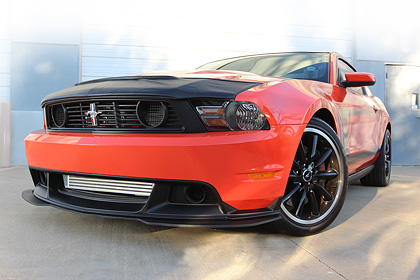 Other exciting news for BOSS owners is that there is now two more exciting options to add to the systems. Black finish is now available for both the P1SC-1 and i-1 supercharger/brackets, and an air-to-air Race Intercooler upgrade for the Stage 2 system (where we LITERALLY packed as much intercooler up front as we possibly could, while still keeping the A/C and radiator happy). You asked for it and we delivered. Click the photo for larger images of this unit.
(Click for Larger Image)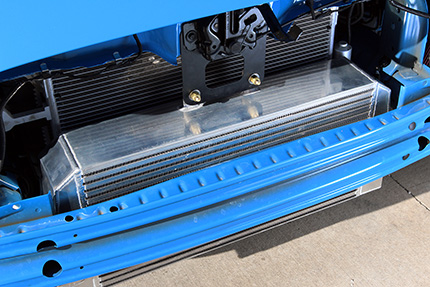 Now, we know it isn't news that these motors are killer power producers. However, we felt it's still worth mentioning what a few of our customers are doing with these cars, ON PUMP GAS! Sure, they could make more on Race Gas or E85 like some of our competitors, but where is the fun in that?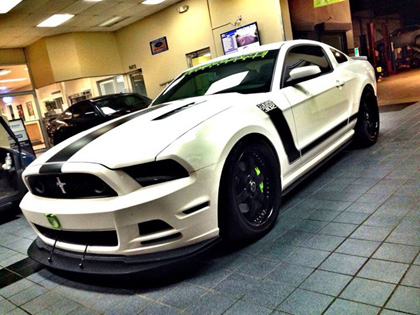 FASTLANE Motorsports of NC built this 750 rwhp monster for Will P., which goes by the name "TRAKATAK." With the ProCharger F-1A supercharger pushing 12psi into the stock motor, we can see why that name is very fitting.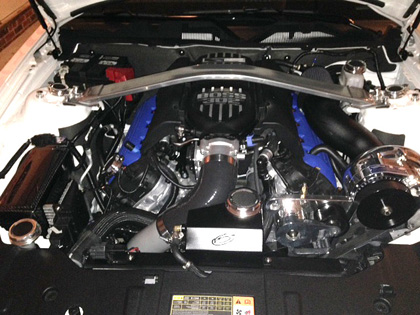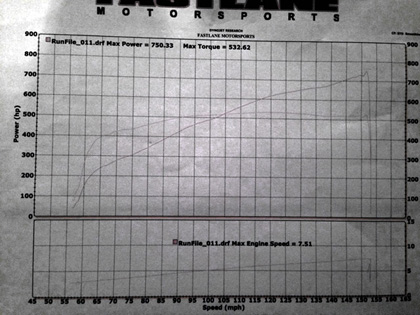 The car features Kooks long tube headers, x-pipe, and GT500 mufflers to help expel the added airflow the motor is now seeing. The suspension has also been modified to help try and lay down the 860+ hp this motor is making. FRPP supplied the springs and Steeda provided lower control arms, adjustable panhard bar and brace. With wheels from True Forged and other Fastlane appearance mods, this car is not only a rocket, but a true head turner.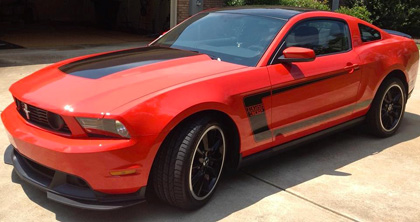 After putting upgraded rods/pistons/cams into Joel G's 2012 BOSS, MV Performance of GA was rewarded with a power number of 821rwhp on 93 octane!!! MV chose a ProCharger F-1D supercharger to get these power numbers at a boost level of just 17.8 psi. They are currently awaiting a larger crank pulley from Innovators west, to help push this power even further. How far can these motors go on pump gas? Guess we are going to find out very soon.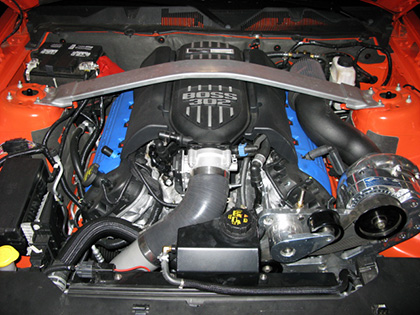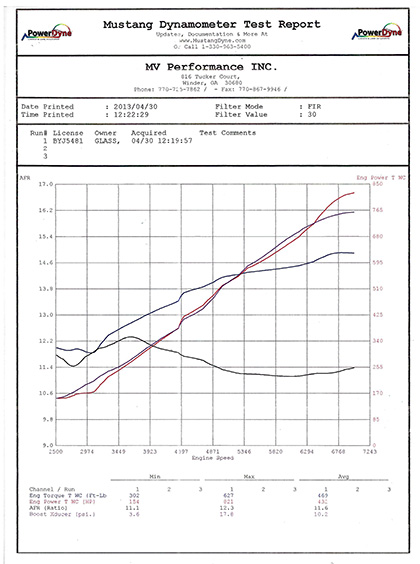 Now, we know this next one is not "technically" a BOSS, however it does in fact sport a BOSS intake manifold (that counts for something, right?). Nevertheless, the track performance of this GT is just so outstanding it's hard not to share it in this update. What makes it even more amazing is that Mitchell P. was able to run this number with a STOCK "GT" ENGINE, STOCK TRANS, STOCK CLUTCH … powered by a ProCharger F-1A supercharger dialed in at 12 psi. Ready for the number it ran? How about 10.007 @ 138 MPH!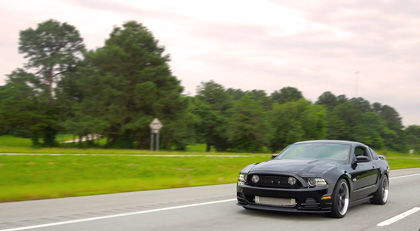 (Click for VIDEO of this PASS)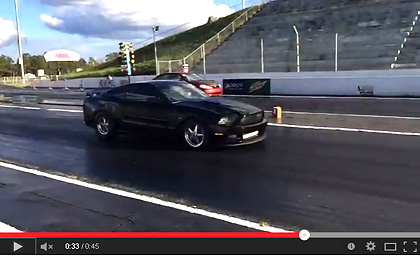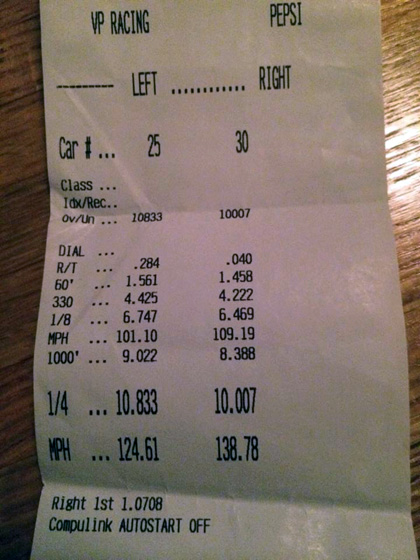 That does it for this BOSS update. We are going to keep our eyes peeled for all three of these featured cars as they get upgrades in the near future (white car is getting valve springs to spin the motor higher, red car is getting a larger crank pulley to make more boost, and the black car is getting a clutch and transmission to get into the 9's). What more can be said that others haven't already? These cars were already amazing … and adding a ProCharger is the icing on the cake.