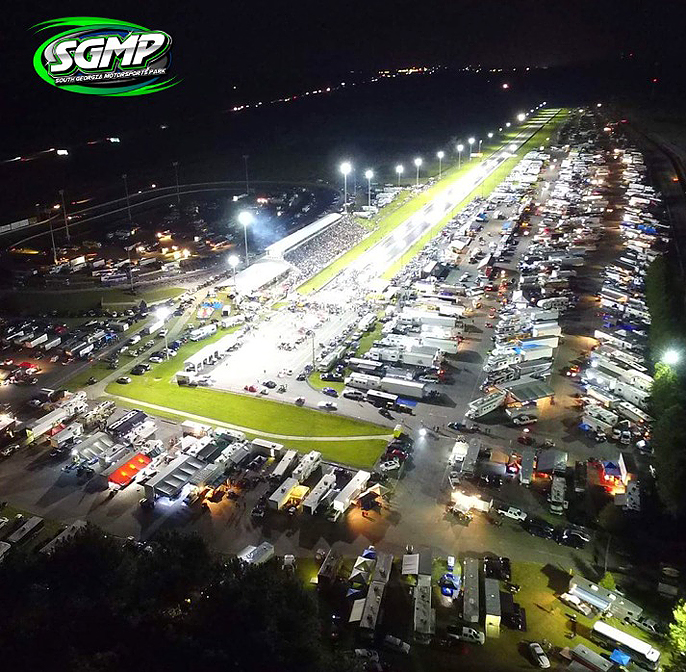 ANOTHER WINNING WEEKEND FROM PROCHARGER RACERS ACROSS THE US!
PROCHARGER RACERS THROW DOWN AT LIGHTS OUT 7
Honestly, we don't even know where to begin to start writing. So many ProCharger racers had such awesome results from this race event, this blog could turn into a full blown book. Let's start off with talking about the main highlights of wins, then we can move into some of the other amazing accomplishments of the week. For those of you that have not heard of the "Light Out" racing event, we suggest you check it out by clicking HERE. One of the nice features of this event for those that can't make it in person, you can see it live streaming on the internet. For this past week's event over 1.8 million people enjoyed watching this event via the live stream, blowing out their speakers with the sounds that only ProCharger supercharged cars can deliver! So let's get into the highlights…
PROCHARGER RACERS WIN (2) CLASSES!
Our hats off to our supercharger racers that fought all week to bring home these wins. Just being on the qualifying ladder at this race is an accomplishment in itself, let alone being able to go-rounds. However these following racers not only had the HP to make it to the top, but had the consistency and dedication to take home the wins in their classes. No matter what we type here, words can describe how proud we are of these racers, and their team's efforts over the course of the week. In no particular order, lets talk about our class winners.
Winner – Ultimate Street – Joel Greathouse
1993 Mustang
ProCharger F-1A-94
Last year Joel had an outstanding year in this KBX prepped Mustang using a turbocharged combination, however this year swapped to the small yet powerful ProCharger F-1A-94 supercharger. Joel and the KBX team made sure all eyes were on this car, as it went round after round consistently till it took the win, but also the fact that it ran quicker and faster then it had ever run before setting a new record ([email protected]). With this car so dialed in and flying already, we can't wait to see what this car does in Memphis and other events this year. Congrats to Joel and the KBX team!
*Photo Credit: Tabitha Sizemore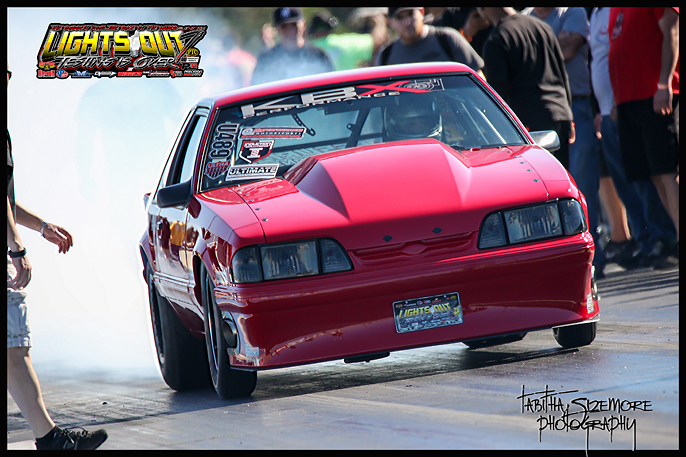 Winner – Leaf Spring – Bryan Marrow
1979 Camaro
ProCharger F-3R-136
Bryan performed the ultimate "hat trick" during this week of competition. He was the #1 qualifier for the class ([email protected]), set the low E/T for the class (4.50), and ultimately took home the class WIN! Going fast on a 275 radial is tricky, going fast on a leaf spring is also tricky, put that combo together and that's exactly what you have in this Camaro. The combination of hard work/driving skill by Bryan and the power and consistency of the ProCharger, helped him put this car on top. If you love wicked fast big block Chevy power, knocking down killer times on a leaf spring, be sure to keep your eyes on this car the rest of the year. Congrats Bryan from all of us here in the office on your well deserved win.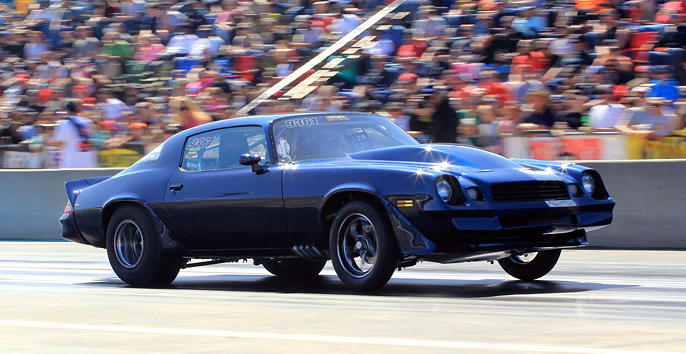 Runner Up – Leaf Spring – Dale Arbogast
1969 Nova
ProCharger F-3R-136
Dale's big bad black Nova came battle ready to the lights out event and made it all the way to the final dance. Running against fellow ProCharger racer Bryan made for an exciting final round as we are all looking forward to seeing more of this wicked machine later in the year.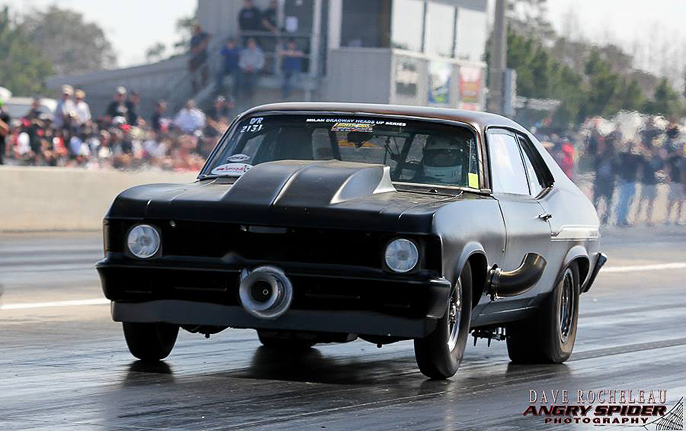 #1 Qualifier – X275 – Rob Goss
2009 Challenger
ProCharger F-1X
In a class featuring a lot of tough forced induction competition, Rob and his ProCharged HEMI grabbed everyone's attention by dominating qualifying with a blistering 4.39. This number stood as the #1 qualifier, and low E/T for this class the entire event. Rob and his team worked hard to keep this GenIII HEMI running hard and strong, however suffered a block failure that forced them to give up the fight early at this race. If you are a Dodge fan, and a HEMI lover this car is the one to watch. We know that Rob and his team will keep pushing this Challenger to the top of it's class at each race it goes to.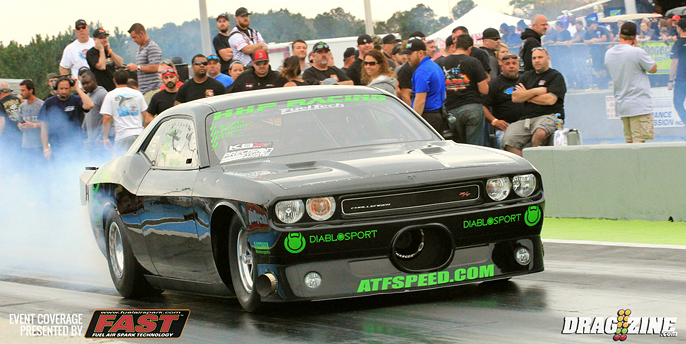 #1 Qualifier – Pro275 – Eric Gustafson
1989 Mustang
ProCharger F-3R-121
The little white Mustang that could is at it again. Eric and his team not only snagged this #1 qualifying spot in Pro275 ([email protected]) but also ran the car in the Outlaw Drag Radial class to an even faster 4.20 time slip. That pass makes this one of the fastest small blocks around in that big class, and was nipping at the heels of the #1 spot in that class as well. Eric is the reigning NMCA Street Outlaw champion (as well as a prior year champion in WCHRA and NMCA West), and he and his team are gearing up for another stellar season.
*Photo Credit: Tabitha Sizemore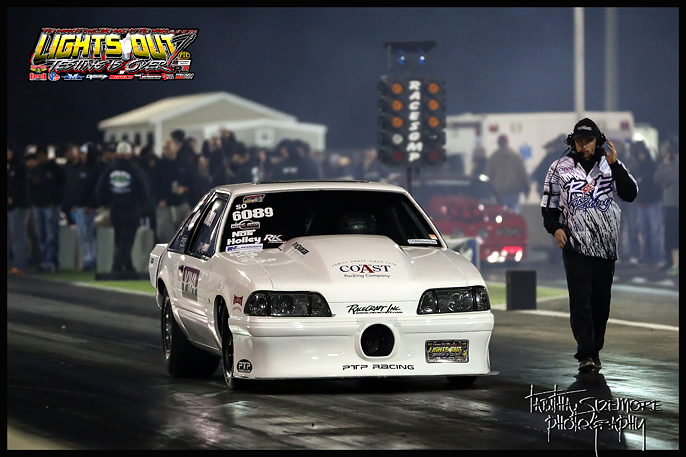 OTHER ACCOMPLISHMENTS FROM PROCHARGER RACERS
The shot heard around the world this weekend was when Enzo Pecchini ripped off a [email protected] on a stock suspension mustang! This ProCharger F-3R-136 powered HEMI is flat out flying. Sadly a brush with the wall during competition kept Enzo from continuing his charge through the field.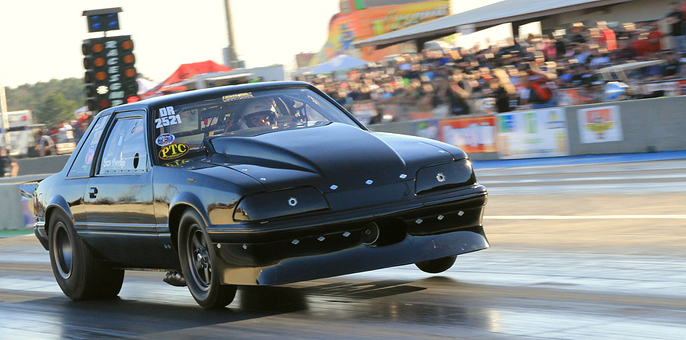 One of the cars that had everyone's attention was that of Marty Robertson, the ride known as "Bad Fish". After prove-out in our state of the art test lab, but before we start selling new supercharger designs, we always work with top racers to test new models in the "real world" to get as much data as possible. It's no secret now that one of those testing the new F-3X ProCharger is Marty and his team. While still shaking down other elements of a new combination, Marty swapped to the F-3X just days before the event, and without much testing time had a great first showing with the new combo. Marty and the team ran as fast as 4.04, and with some more dial-in time this car will be deep in the 3's and a serious threat to the rest of the Radial vs. the World class. This new F-3X family of race blowers is capable of producing more than 60 psi on very high flowing race engines.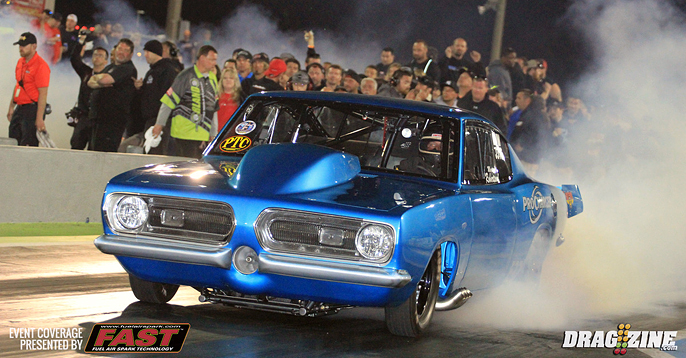 Another ProCharger supercharged machine having a great week was that of Tyree Smith. (Tytech) His 1966 Chevy II, with ProCharger F-1C-10.5, ran 4.52 and made it all the way to the semi finals in X275! Making it to the semi finals with a blower smaller then the class allows is no small feat, and we look forward to seeing more of this impressive car as the year goes on.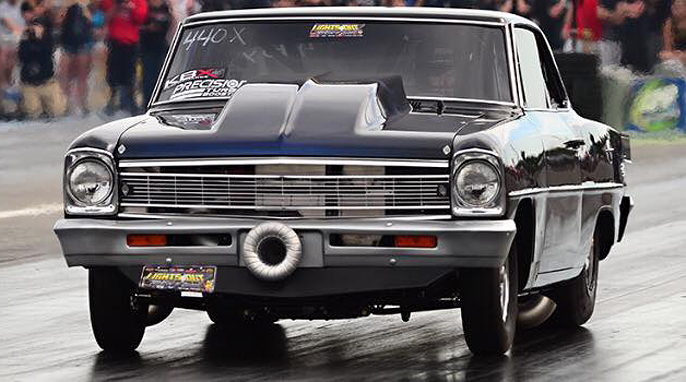 Another car out of the TyTech camp is the 2002 Trans-Am owned by George Toll. This car was put together just days before the event, and with its F-1A-94 qualified 10th in Ultimate Street. Having such a small amount of time on the car, and being able to qualify that well, shows that this car will be on a roll with more testing time. Congrats to the George for this fantastic first time out!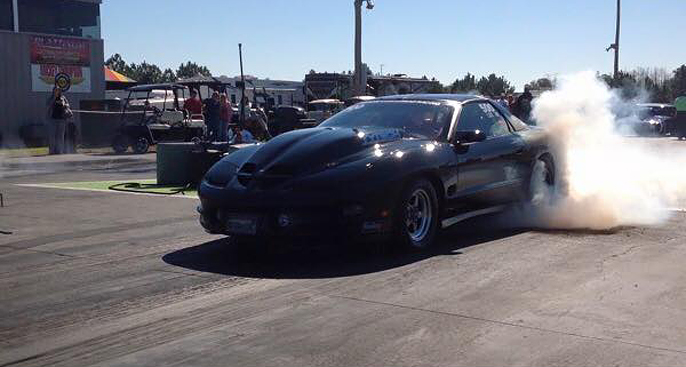 GLEN BOLZ WINS STREETCAR TAKE OVER AZ!!!
Winner – Street Outlaw Class – Glen Bolz
1966 Chevy Nova
ProCharger F-3R supercharger
This weekend at the Street Car Takeover event in AZ, this ProCharger supercharged Nova flat out dominated. Laying down consistent bottom 7 second passes ([email protected]), not only did Glen take home the win at the event, but a fist full of cash as well. Glen built this Nova himself, (which you can see here) with the power and consistency to win at the track, along with the attention to detail to win shows as well. This 1966 Nova has been featured on the cover of Chevy High Performance magazine and has taken home (3) "1st" place trophies from the Grand National Roadster show. From roaming the streets, to Hot Rods "Drag Week" this car really can do it all.
In the video below, you will see a little $5,000 grudge side bet that was made at this SCT event, and another chance for Glen to bring home even more cash with his ProCharger supercharged Nova.