ANOTHER PROCHARGER INTO THE 6-SECOND CLUB ON 275 RADIALS!
Three of the Four members of 6-second 275 Drag Radial club are ProCharger-Powered!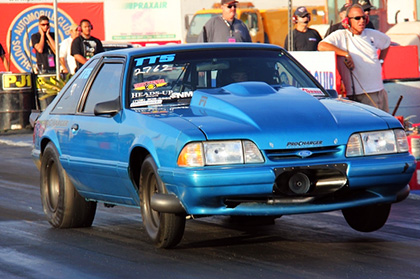 ProCharger proves yet again that it is the racer's choice for record-setting performance on the limited traction of the 275 Drag Radial tire! With well over 2000 HP on tap, these high performance 275 racers show how the usable power of ProCharger superchargers delivers the advantage when it counts!
The Team H&H Mustang driven by Kelly Henry and owned by Henry De Los Santos are the latest members of the exclusive 275 Drag Radial 6-Second club with a stunning 6.994 @ 203.40 MPH! This Mustang runs an F-3R-136 ProCharger supercharger to power the Big Block Chevy engine, with tuning by Eddie Rios from Addiction Motorsports.
The first to break into the 6-second zone on 275's was ProCharger-powered Champion Phil Hines. Back in February 2013 Phil ran a 6.89 with an "off the throttle" 198 MPH in his F-3A-121 ProCharger-fed Small Block Ford Mustang!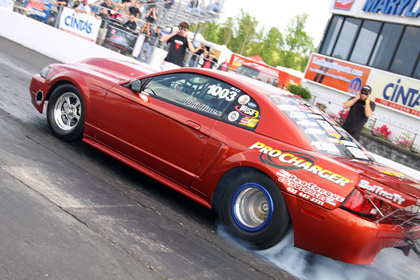 Currently the fastest member of this club is Andrew DeMarco! Andrew switched from a turbo to a ProCharger supercharger in early 2013, and his ProCharger F-3A-121 powered Small Block Ford Mustang ran a blistering 6.83 @ 211 MPH this summer.