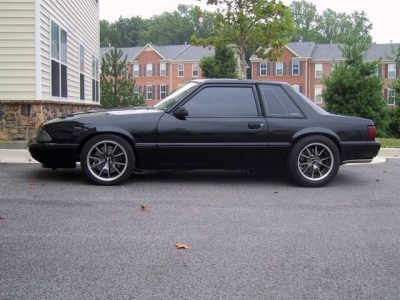 8-SECOND PROCHARGED STREET CAR
We could only think of one word to describe Brian Zaid's supercharged 8-second street car…AMAZING! Running a 427ci small block, an F2 Intercooled ProCharger with 20+ psi of boost and 275/40/17 Mickey Thompson street radials, this '89 LX coupe has run a best time of 8.91 @ 160mph!!
Click Here to see the full write-up and more photos of this ProCharged 8-second street 'stang.