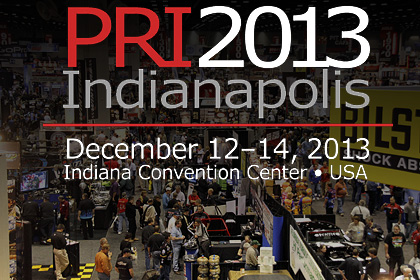 6 NEW RACE MODELS! PRI IS BACK IN INDY, AND SO IS PROCHARGER!
When the Performance Racing Industry trade show returns to the Indianapolis Convention Center Dec 12th – 14th, ProCharger will be front and center in booth #2305 with amazing new supercharging products that will be introduced to the world of aftermarket performance for the first time at the show.
Since we all know PRI is jam packed, with hardcore racing products, its no surprise that the ProCharger booth will be no different! Since the 2014 rules for a few classes had recent changes, leave it to ProCharger to nearly instantly debut NEW SUPERCHARGERS to fit these rules. This is the kind of dedication that ProCharger brings to our hardcore racers, making sure they stay on TOP of their classes. We're debuting 6 new race supercharger models, 3 of which are pictured here in this sneak peak. However all will be on display in the booth for you to check out in person.
(Click for larger Image)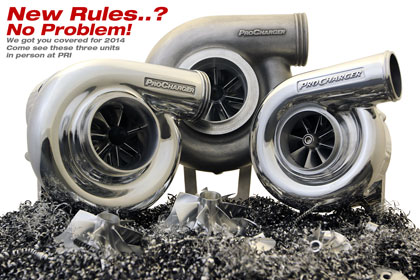 Being able to adapt quickly to these ever changing rules is what keeps ProCharger powered champions on top, year after year. Engineering for these new superchargers started just moments after rules were announced. This quick turnaround time is what gets superchargers to the racers first, so they can start testing for the new season. And we all know that Testing = Consistency = Winning. Speaking of Champions, in this years booth we will be featuring NMRA Street Outlaw Champion Phil Hines's awesome ride. Come see up close what makes this car such a winner. ProCharger is celebrating 6 class Championships for 2013, and couldn't be more proud!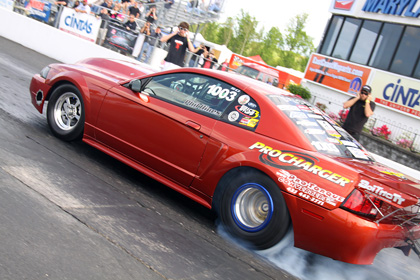 Make sure booth #2305 is on your "MUST SEE" list. Stop by and meet the ProCharger Team and all of the new products!
(Click for Larger Map, to save)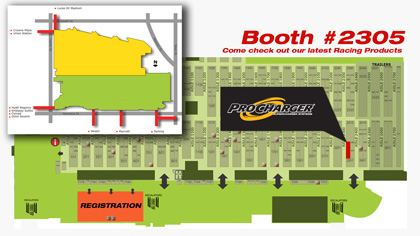 Hope to see you at the Show!