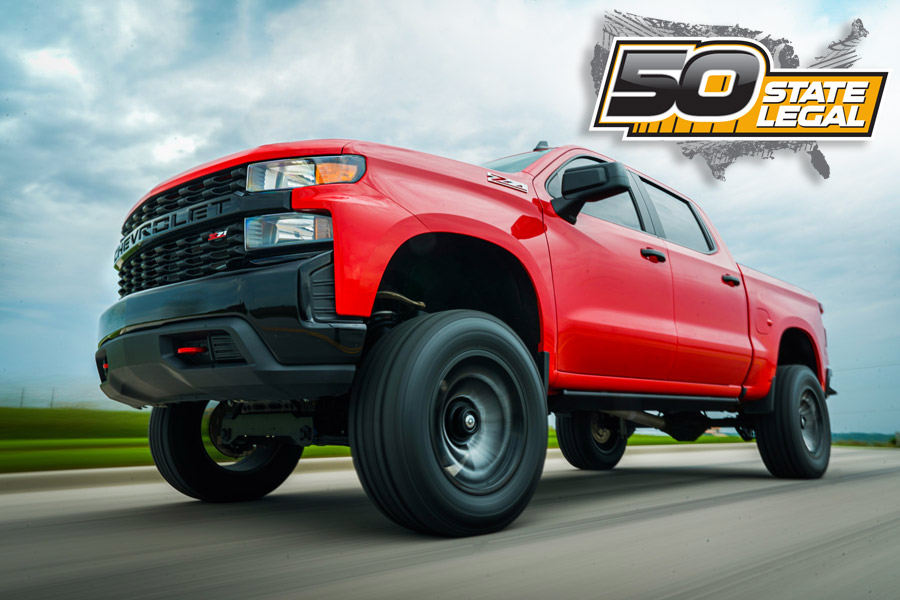 50-STATE LEGAL SUPERCHARGER SYSTEMS FOR 2020 AND 2019 GM TRUCKS! (5.3L AND 6.2L)
45-50%+ EMISSIONS LEGAL HP FOR 5.3L/6.2L SILVERADO OR SIERRA'S!
If you have a 2020-2019 Chevy or GMC truck and, like most of us, would love to transform your new truck into an entirely different performance rig that truly does it all. Well thanks to an easy-to-install supercharger system, you can enjoy loads more horsepower and torque for virtually anything you do with your truck. Imagine having 50% more power to tow, 50% more power when you push the pedal to pass, or maybe just 50% more power to play when you are off-road.
Now thanks to the ProCharger engineers you can add that power, and still remain 50-state emissions legal! That's right, all the power you want all bundled into an emissions compliant package. Let's dive into the details…
| | | | | |
| --- | --- | --- | --- | --- |
| DESCRIPTION | BOOST | HP GAIN | PART NUMBER | CARB EO # |
| 5.3L High Output Intercooled System with P-1SC-1 | 7-8 psi | 45%-50%+HP | 1KA213-SCI | D-365-28 |
| 6.2L High Output Intercooled System with P-1SC-1 | 7-8 psi | 45% – 50%+HP | 1KA213-SCI | D-365-28 |
MOST POWER PER POUND OF BOOST / EASY INSTALLATION
The 2020-2019 Chevy/GMC supercharger systems, like all ProCharger systems, feature the industry's coolest charge air temperatures, largest power gains, and have the easiest and fastest installation times—you can install the kit on your truck in just a few hours with common hand tools in your driveway. You don't even have to remove the grill! And they are fully reversible, meaning you can take the truck back to stock with no permanent modifications if and when you trade it in on a newer model. That's right, it requires no cutting, bending, or anything that makes it hard to return to stock.
"If you've been holding out for a good power-adder kit for the 2019+ Chevrolet Silverado and GMC Sierra, these new ProCharger kits might be just what you've been waiting for." – CarBUZZ.com
CLICK IMAGE FOR FULL INSTALL STORY FROM OFFROADXTREME.COM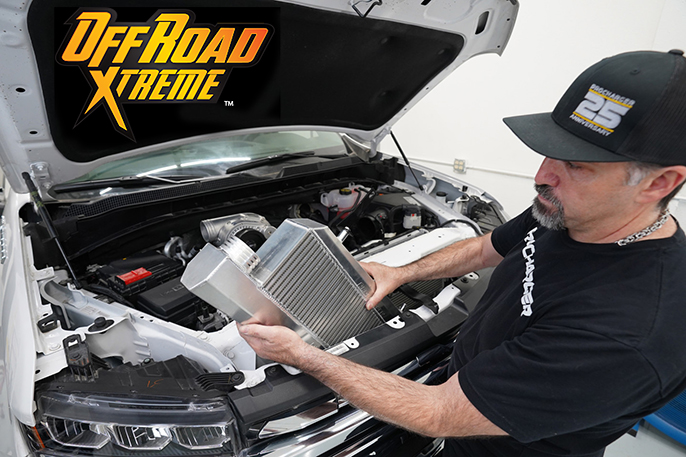 HO INTERCOOLED SYSTEM
Provides boost/power on demand, which is great for on-road and off-road performance
The air-to-air Intercooling provides consistent, reliable power, even in extreme conditions
Self-contained oiling design–no external oil lines
1-year supercharger warranty is standard, optional 3-year
PCM Tuning supplied
Billet impeller and supercharger gear cases, with industry-leading 4.10:1 step-up ratio
Easiest installation, only requiring common hand tools
Optimized supercharger and intercooler location minimizes heat transfer
Retains the factory intake manifold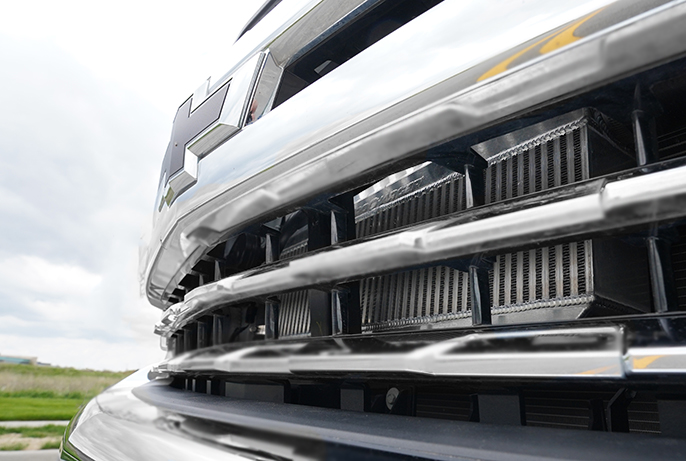 ---
WANT TO BOLT-ON MORE POWER TO PASS, PULL, AND PLAY?
Click to call our sales staff or email us if you need any help. We will be happy to assist you with any questions you may have. For up-to-date news, make sure to sign-up for our email newsletter HERE

Mon – Fri 8am – 5:30pm CST
Phone – (913) 338-2886
Sales Email – [email protected]
---
FIND A DEALER NEAR YOU
Looking to make a purchase or a shop to install? We have a large group of dealers ready to serve you with your ProCharger needs. Click below to find a dealer near you!