50-STATE LEGAL PROCHARGER SUPERCHARGER SYSTEMS FOR JEEP JK, JL, AND GLADIATOR!
2012-2020 JEEP WRANGLERS ALL HAVE 50-STATE LEGAL PROCHARGER SUPERCHARGERS!
The news all Jeep Wrangler owners have been waiting for…is now here! Now owners of these amazing Jeep Wrangler JK, JL, and JT can bolt-on big power and remain emissions compliant no matter what state you live in. Before we dive deeper into this blog, here is the break down below.
CARB EO# D-365-19
2012-2018 Jeep Wrangler JK (3.6L) — ProCharger part number 1JK214-SCI
2018-2020 Jeep Wrangler JL (3.6L) — ProCharger part number 1JL214-SCI
2020 Jeep Gladiator (JT) — ProCharger part number 1JT214-SCI
---
UP TO 45% MORE POWER ON PREMIUM PUMP GAS!
45% more power to pass…
45% more power to tow…
45% more power to play…
At the heart of the system is our self-contained ProCharger centrifugal supercharger head unit. Built from aircraft-grade billet aluminum, it's designed to outlast the truck itself, no matter what climate it's being used in. From arid deserts to the far reaches of Arctic climates, our head units have been put to the test. (Click HERE, to see some ultra-cold ProChargers in action)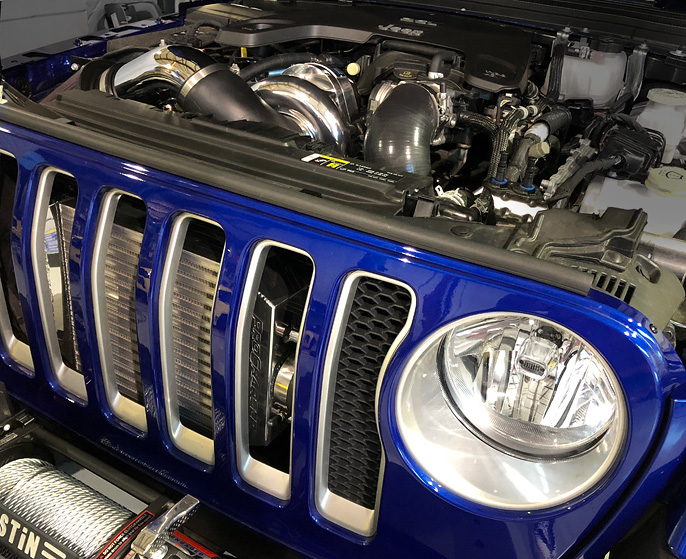 Cooling that forced-air charge is done by our front-mount air-to-air intercooler. With no moving parts, wires, or pumps to fail these units again are built to last and give owners a peace of mind when using their Jeeps in extreme conditions.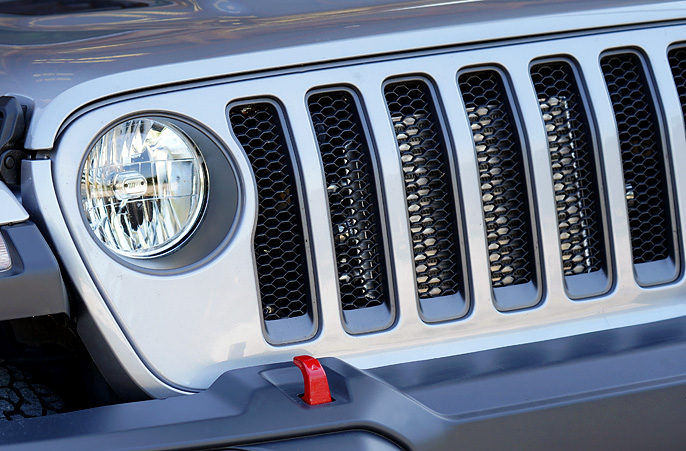 ---
EASY INSTALLATION FOR DIY CUSTOMERS!
The entire ProCharger system is designed for an easy installation complete with detailed full-color instructions. So if your the DIY type and have common garage hand tools, you are ready to rock and roll for a fun weekend project. To make matters easier, the only modification to your JL is a little minor trimming of the fan shroud, which also means returning it to stock is as easy as it was to install. If you would like your system to be installed by a ProCharger dealer, please click HERE to locate one near you.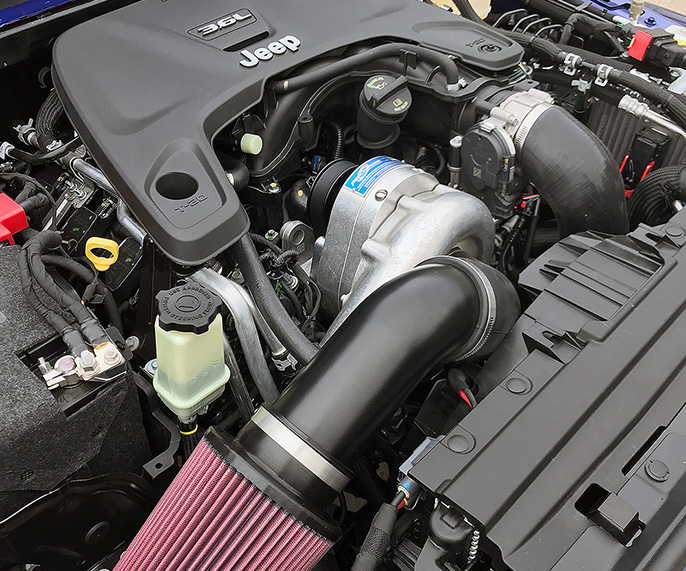 ---
SUPERCHARGER APPLICATIONS FOR EVERYONE (JK, JL, AND GLADIATOR)!
We could go on about all the advantages of this amazing system, however, if a photo is worth 1000 words, then this video will blow that out of the water. Please enjoy this short clip below from our friends at Power Automedia.
Jeep Wrangler Supercharger System Specs:
– 7psi of boost
– Self Contained supercharger
– Front mount air-to-air intercooler (Black finish option available)
– Headunit finish options (Texture Black, Polished, and Satin)
– Turnkey systems with tuning available.
– Super easy to install with common hand tools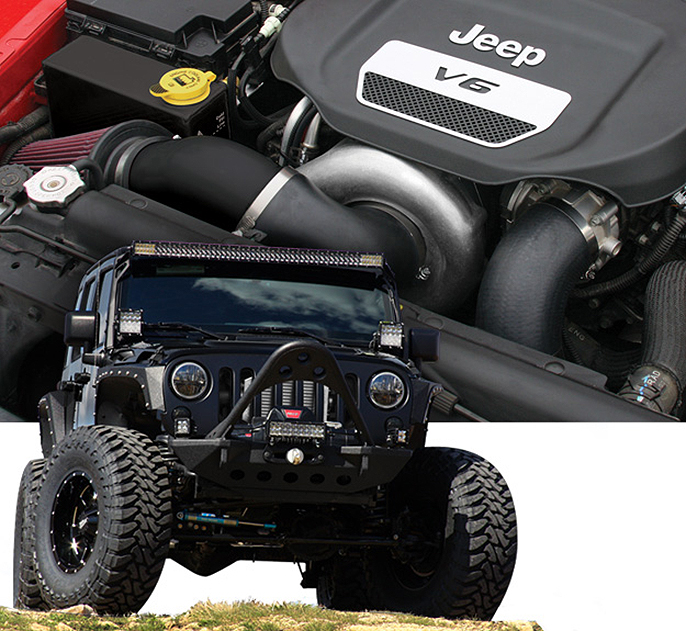 ---
READY TO BOLT ON SOME LOTS OF LEGAL HORSEPOWER?
Give our sales staff a call or an email at the following contact methods below. We will be happy to assist you with any technical questions you may have about our systems, and the results you can expect. Thanks for reading!
Phone – (913) 338-2886 M-F 8:30am – 5:30pm CST
Sales Email – [email protected]
Tech Email – [email protected]