3,384 HP! NEW PROCHARGER F-4 SUPERCHARGER ALREADY POWERING UP PRI SHOW
Even before the 2010 Performance Racing Industry (PRI) Show opens, the new ProCharger F-4 supercharger is already revving up the racing industry.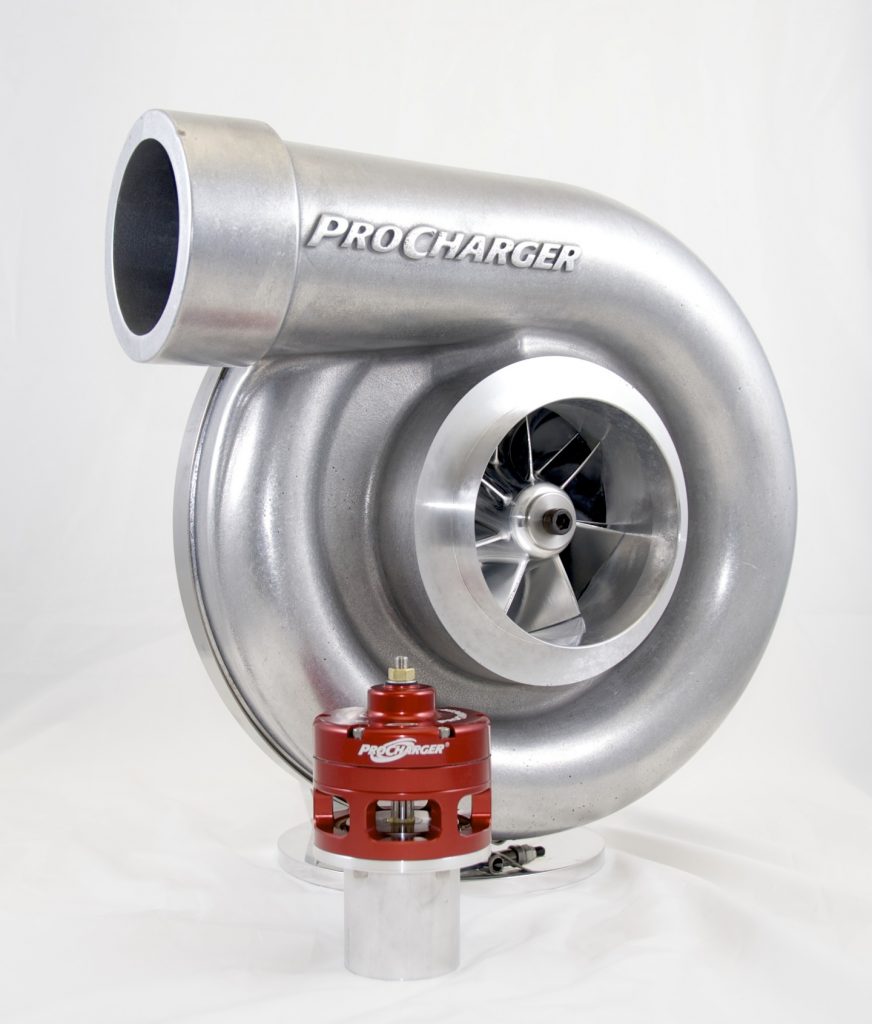 In early December, word started trickling out within the racing community about the recently conducted F-4 engine dyno sessions. But now, with the official press release and video from ProCharger, the 3,384 HP dyno pull is literally taking the Internet and PRI attendees by storm. Within 48 hours of the video being posted on Youtube.com, it had already received more than 10,000 views and is being talked about numerous racing and high-horsepower forums and web sites.
Check out the video below:
ProCharger is using the 2010 PRI show to debut the production version of the updated F-4 supercharger. Designed specifically for ultra-high horsepower applications, the F-4 has spent nearly a year undergoing design verification and testing, including advanced aerodynamic and rotordynamic testing at ProCharger, and some jaw-dropping, on-engine dyno testing with some very knowledgeable racers and tuners.
In a recently conducted engine dyno session, the updated F-4 produced a staggering 3,384 crankshaft horsepower at 7,8oo rpm when fitted to a 521 cid BAE HEMI engine running methanol fuel. During this instrumented test session, the F-4 supercharger produced 53 psi of boost while supplying airflow of 4,400 cfm. For comparison, that is a 600 hp gain when compared to an F-3R-139 ProCharger installed on the same engine.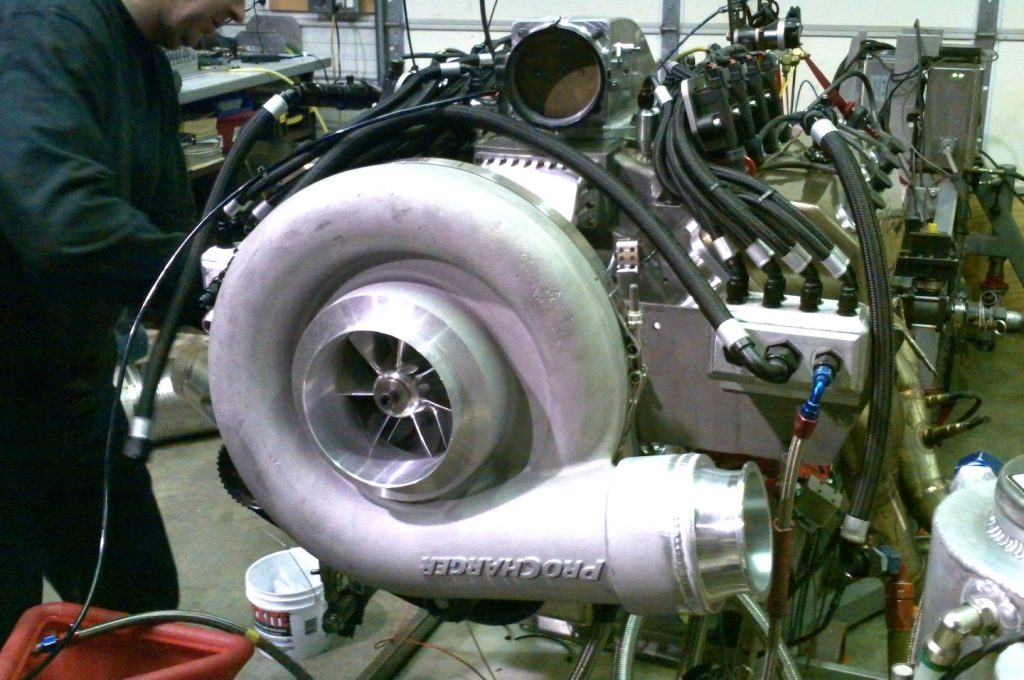 "The new F-4 takes centrifugal supercharging to an entirely new level – 3,200 plus horsepower, or in the case of this most recent engine dyno testing, just under 3,400 horsepower," notes Dave Werremeyer, Motorsports Operations Coordinator at ProCharger. "We are looking forward to working with some of the top engine builders and racers in the industry to see the F-4's true performance potential realized on the track and in other motorsports applications."
Werremeyer notes that the current ProCharger F-3 superchargers have proven capable of 2,000 horsepower on pump gas and nearly 3,000 horsepower on engines specifically designed for use with a supercharger and running alcohol fuels. However, as an industry innovator, the engineering staff and R&D team at ProCharger recognized the desire of racers and engine builders for an even larger centrifugal supercharger design.
"This updated F-4 is the next step in providing today's racers with the centrifugal supercharger solution they need to produce 3,200 to 3,500 horsepower," says Ken Jones, CEO at ProCharger. "Building on the proven power and durability of the legendary F-3 family of superchargers, the F-4 provides some distinct and quantifiable aerodynamic and compressor performance advantages."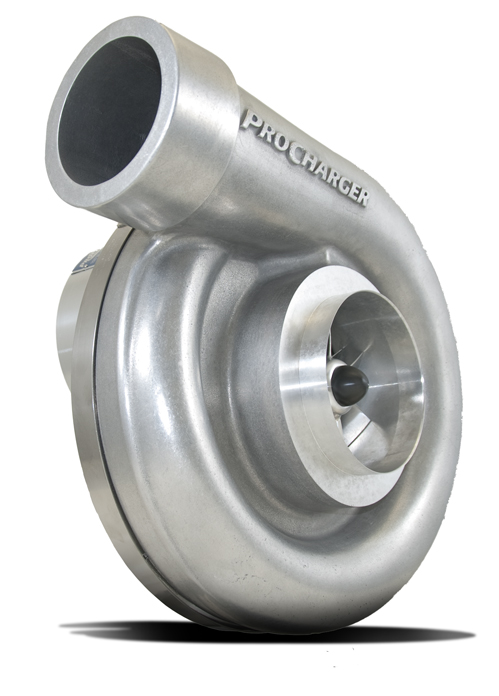 The F-4 ProCharger supercharger will be available late in the first quarter of 2011. Watch this blog and ProCharger.com for even more information.
@font-face { font-family: "Arial"; }p.MsoNormal, li.MsoNormal, div.MsoNormal { margin: 0in 0in 0.0001pt; font-size: 12pt; font-family: "Times New Roman"; }div.Section1 { page: Section1; } @font-face { font-family: "Arial"; }p.MsoNormal, li.MsoNormal, div.MsoNormal { margin: 0in 0in 0.0001pt; font-size: 12pt; font-family: "Times New Roman"; }div.Section1 { page: Section1; }