3,000 HP! AND EXTREME ENDURANCE, STEVE MORRIS AND PROCHARGER DELIVER!
Its a known fact that Big Block Chevrolet motors are amazing powerhouses, and have been the backbone for high HP race applications for many years. It also goes without saying that the efficient cool air charge delivered from a ProCharger supercharger, feeding one of these motors takes them to the next level. For many years now a company by the name of Steve Morris Race Engines has been pushing the power levels each and every year, while proving that ProCharger power combined with the right engine combo can not only make out of the world power numbers, but also remain a reliable combo even under extreme racing applications.
Obviously building big power is important, but it means nothing without a reliable combo. Drag racers want to be spending time dialing in their suspension, working for that last little bit of traction, not rebuilding their motors after every pass. This next motor featured below was built to be a nice long lasting, reliable combo for owner Tony Braglio to run in Top Dragster / Top Sportsman. Ok we have to admit we watched this video at least 5 times when the dyno pull is made. Just something about the sound of nearly 3,000 HP and 8,000+ RPM of Big Block Chevy that gets our blood flowing! Not to mention being able to make 2,955 HP with a single supercharger, not twins. Enough with the chit chat, lets get to some of the info about this awesome motor from the guys at Steve Morris Engines.
ProCharger F-3R-136
Steve Morris 540 Cubic Inch Iron BBC
Moran Motorsports Inc dual injector set up
Holley Performance Products EFI system
BRODIX Cylinder Heads, with Steve Morris Mods
Callies Performance Products Crank
Diamond Pistons
Moroso Performance Products, Inc.
Jesel Valvetrain Innovation
(Click Image for Video of Dyno)
(Power Number Screen Shot)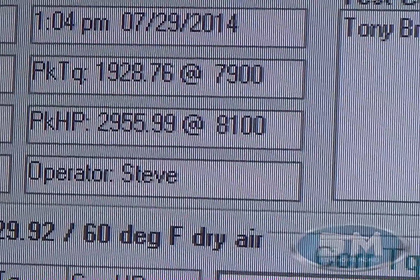 (Engine photo)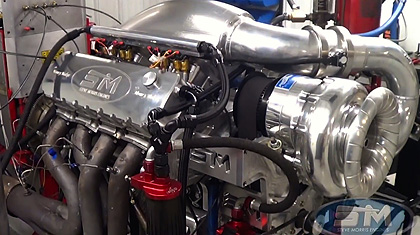 Speaking of extreme racing application, very few things are as abusive to an engine as extreme powerboat racing. The guys at Steve Morris Engines have put out a great video showing a roots, to ProCharger conversion they have recently done for motors powering Paramount Trinidad Offshore's 50-foot Mystic offshore powerboat.
With the roots blower in place this engine made 1040 HP, and after the conversion picked up 778 HP to an unbelievable 1818 HP with the ProCharger, when tuned to take the abuse of long duration WOT marine use. ON PUMP GAS! This boat recently just entered its first Regatta, where it not only took home its class win, but the overall win as well. Huge congrats to everyone involved in this amazing boat, and build! Though they are not done yet, so we are willing to bet we see a lot more chatter about this boat/engines around the net.
(Click to View Video)
(Screen shot of HP and TQ #'s)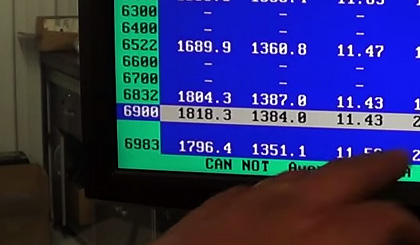 (Purple Line = RootsHP, Blue Line = ProChargerHP)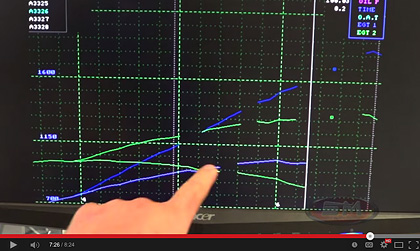 (The stunning boat with two of these motors)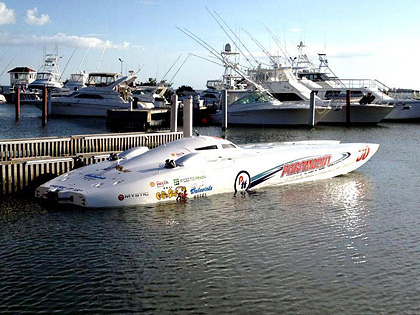 As always thanks for reading! For more info please click the hyperlinks in this blog, or by dropping us a line at 913-338-2886 or Steve Morris Race Engines at 231-747-7520