2020 FORD F-150 SUPERCHARGER KITS ARE FLYING OFF THE SHELVES!
BOLT ON 60-70% MORE HORSEPOWER WITH A PROCHARGER 2020 FORD F-150 5.0L INTERCOOLED SUPERCHARGER SYSTEM
Ford redesigned F-150's 5.0L engine for the 2018 model year creating the Gen-3 Coyote that made 395 HP and 400 lb-ft of torque. Of course, ProCharger developed an intercooled supercharger system that put it through the paces with an extra helping of safe, yet decisive intercooled boost that bumps that power by 45-55% ( or a whopping 60-70% with the Stage II system)! And just announced today is that those 2018-2019 supercharger systems, which use the popular P-1SC-1 head unit making 6-7 psi, are now available for the 2020 F-150s!
A ProCharger standard, these supercharger kits come 100% complete with all hardware and tuning included and you can bolt-on the full system in your garage in only a few hours. Of course, not everyone wants to turn wrenches, so if you prefer to let the pros handle the project ProCharger's expansive network of installing dealers means you'll have no problem finding a quality installer in your area. So whether you want to install the supercharger system yourself or have a dealer do it for you, the time is now to pull the trigger since we're shipping the 2020 F-150 kits as you read this!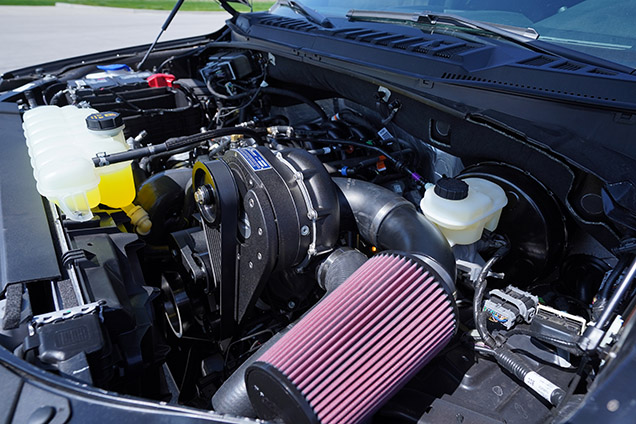 ---
BOOST 2020-2017 RAPTOR POWER WITH A LARGER INTERCOOLER
Wait, ProCharger is working on ways to increase the power on a Ford Raptor pickup? Aren't those trucks factory turbocharged? Yes, they are, but the factory turbo blows through a small air-to-air intercooler and when it comes to intercoolers, bigger is always better! ProCharger has an intercooler for the Raptor that is 99% larger than the stock 'cooler for much lower air inlet temps and lower pressure drop, resulting in better performance. If you have a custom tuner that can take advantage of it, the boost and power can be turned up even on a factory turbocharged engine.
The same intercooler core for our Raptor Intercooler is used on our popular 2015-2017 Mustang Supercharger Stage II kit, which is capable of more than 1,000 HP! Installation of a ProCharger Raptor intercooler is also a snap: just drop it in and go without any cutting or modification required.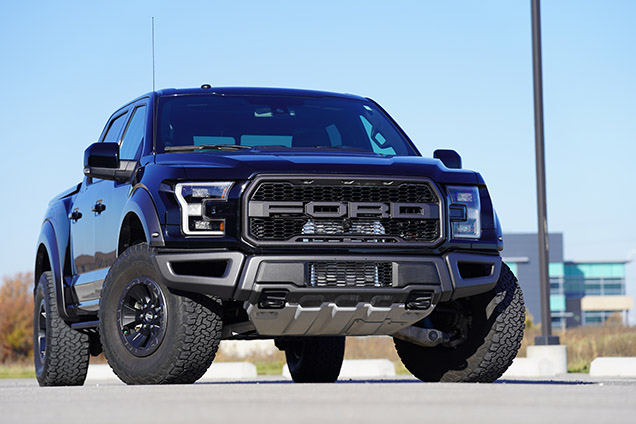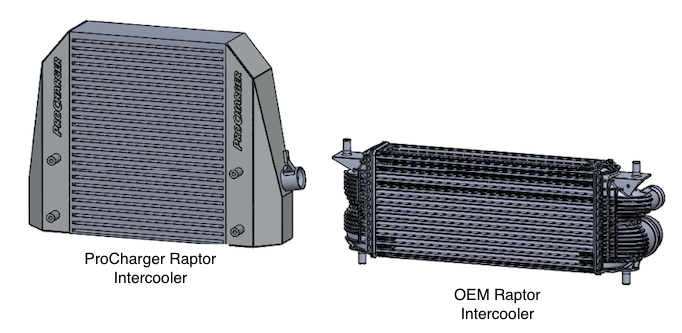 ---
HAVE AN F-150 OR RAPTOR TRUCK THAT NEEDS MORE POWER?
Don't forget to check out our full line of intercooler and supercharger options for a wide variety of vehicle applications and desired horsepower level. From cars and trucks to motorcycles and marine, ProCharger has got your covered. Call our sales staff or email us at the following contact methods below. Or you can click HERE to find a dealer nearby to help out with your vehicle. We will be happy to assist you with any technical questions about intercoolers or supercharger systems and the results you can expect.
Phone – (913) 338-2886
M-F 8:00am – 5:30pm CST
Sales Email – [email protected]
Tech Email – [email protected]
Stay up to date on all things Ford trucks by signing up for our email newsletter HERE