2020 CORVETTE C8 DEVELOPMENT UNDERWAY
HOW MUCH POWER CAN WE MAKE WITH THE C8 'VETTE?
ProCharger was the very first supercharger manufacturer to offer intercooled kits for C7, C6, C5 and C4 Corvettes, so it's no surprise that we are at the forefront of development on a supercharger kit for the 2020 C8! As you can see in the photos, research and development is well under way on our shiny new black C8 here in the Lenexa, KS facility. Planning was initiated last fall for the C8 ProCharger system, followed by 3-D modeling prior to the company's C8 arriving at ProCharger headquarters.
Of the new 'Vette, General Motors President Mark Reuss said, "The traditional front-engine vehicle reached its limits of performance, necessitating the new layout." That layout, as we all know, is a mid-engine design where the 6.2L V-8 is placed right behind the driver, with the crankshaft pulley nearly touching the firewall. The packaging is very tight but rest assured the engineers and staff at ProCharger will get it done.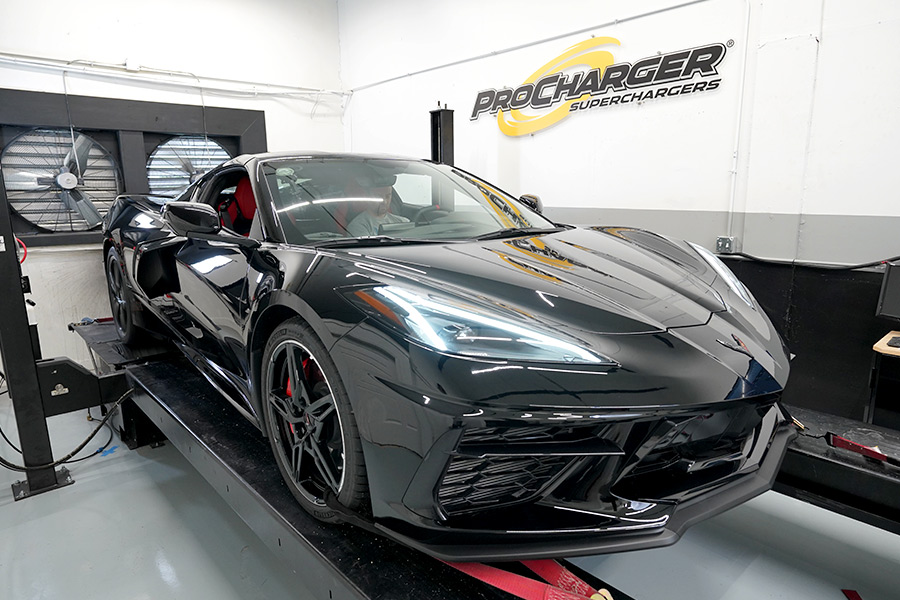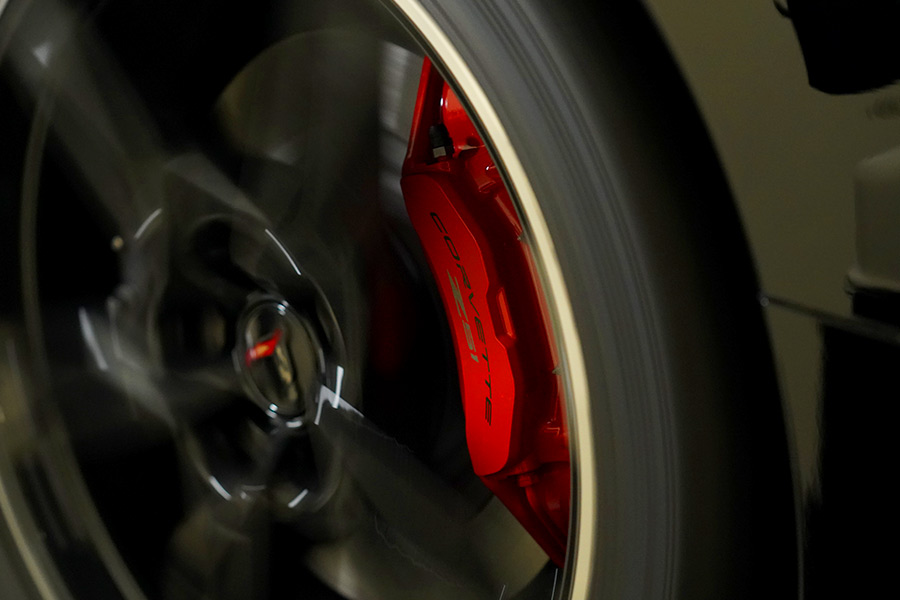 CORVETTE C8 ENGINE DETAILS
The base C8's 6.2L V8 is called the LT2 and is similar to the C7's LT1 but features a new high-rise intake manifold (hood clearance no longer being an issue with a mid-engine car) and equal-length stainless exhaust headers. The LT2 in the C8 makes a little more horsepower than the LT1, at 495 hp and 470 lb-ft of torque, both at slightly higher rpm levels. The LT2 is also controlled by GM's new E99 electronic control unit (ECU) that is encrypted and reportedly hard to crack, but our staff of engineers and tuners are figuring it out as we speak. A ProCharger supercharger system bumped the C7's horsepower by 180+ so we're excited to finish our Bad in Black C8 and start tearing up the streets and tracks. Dyno and street testing will begin as soon as possible, followed by track testing at Heartland Park and Sonoma Raceway, near the company's offices in the Midwest and California.
ProCharger consistently delivers industry-leading power gains on the street or track with all of its systems, and we're confident that a ProCharger supercharged C8 Corvette will be a world-beater in terms of performance, efficiency and just plain coolness. Ferrari and Porsche owners beware!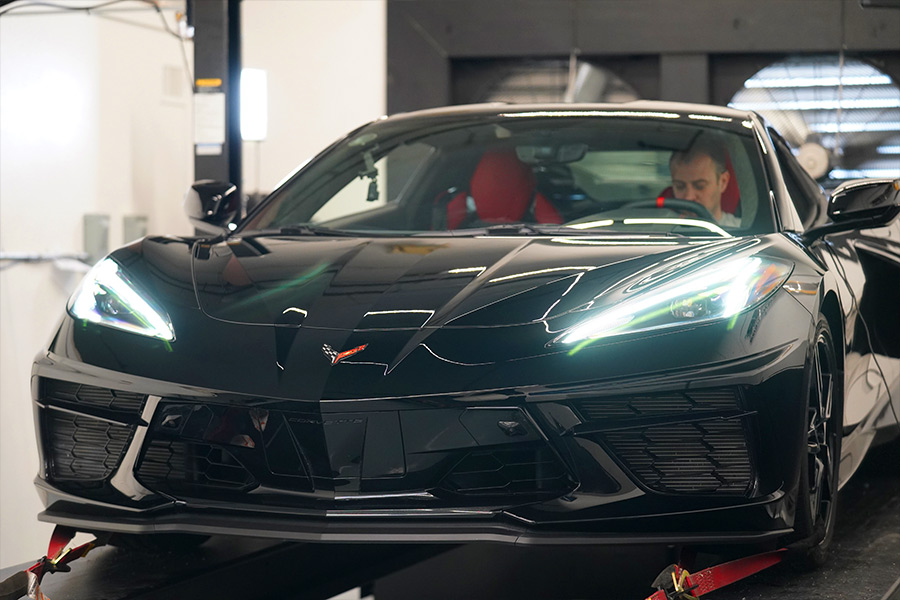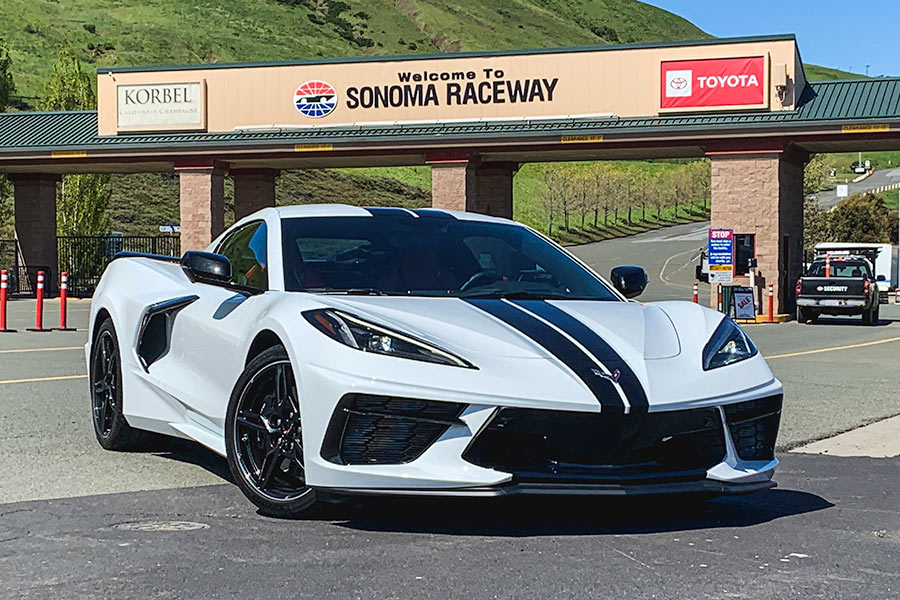 ---
HOT ROD MAGAZINE PAYS ATTENTION TO OUR C8 DEVELOPMENT!


See Hot Rod's story HERE.
WANT TO ADD BIG, STREET-LEGAL HP TO YOUR C8 CORVETTE?
Give our sales staff a call or email us at the following contact methods below. Or you can click HERE to find a dealer nearby to help out with your vehicle. We will be happy to assist you with any technical questions about supercharger systems and the results you can expect.
Phone – (913) 338-2886
Mon – Fri 8am – 5:30 CST
Sales Email – [email protected]
Racing Email – [email protected]