2020 CHALLENGER AND RAM SUPERCHARGER SYSTEMS SHIPPING NOW!
2020 CHALLENGER / RAM SUPERCHARGER SYSTEMS NOW SHIPPING!
Back in March, we mentioned that ProCharger kits for the 2020 Challenger and RAM would be available soon. And now they are: the 6.4L Challenger kits are available and we're currently shipping them out to customers (with 5.7L kits coming very soon) and the 2020 RAM systems are also going out the door to power-hungry customers!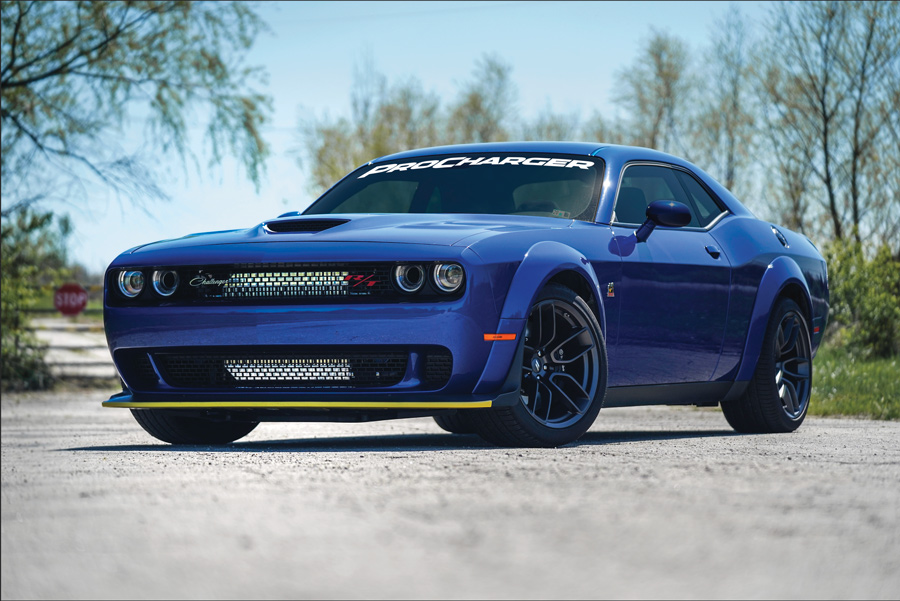 ADD 200+ MORE HORSEPOWER…THE EASY WAY!
ProCharger was the first to offer complete supercharger systems for 6.4L (392ci) HEMI engines and leads the way again with power gains of over 215 HP possible on standard premium pump gas, putting the power output of the 6.4L engines at more than 700HP with an optional race intercooler, rivaling the Dodge Hellcat at a fraction of the price and with only 7 psi of highly efficient, engine-friendly boost. Plus, back in 2015 we added an all new robust bracket system that works with the 392's new electric steering and our air-to-air intercooler options have new revised tubing for an even easier installation.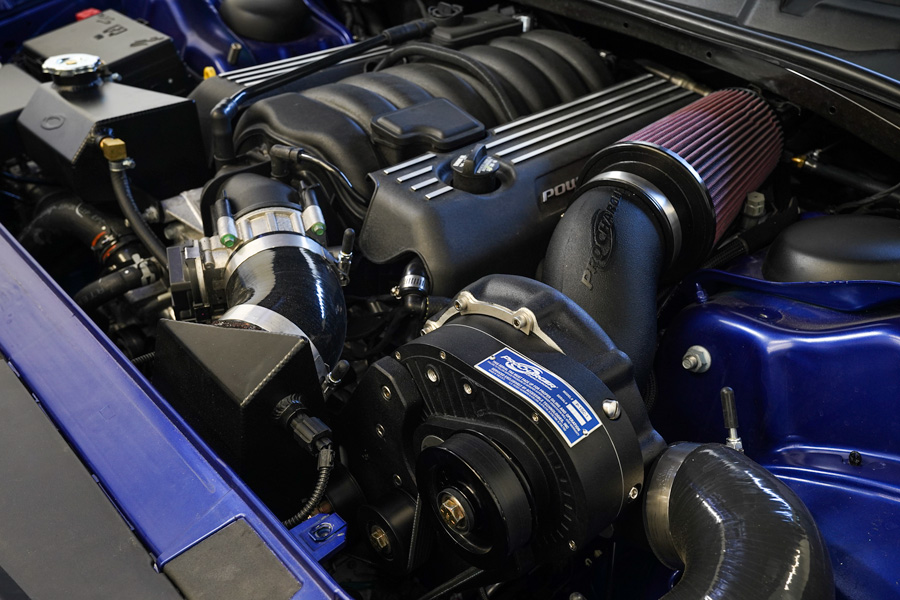 Intercooled ProCharger Systems provide the coolest charge air temperatures, largest power gains and most repeatable performance available. ProCharger's 6.4L Systems and Tuner Kits feature the industry standard P-1SC-1 ProCharger, with self-contained oiling, billet impeller and billet gear case standard. Our highly effective and reliable air-to-air intercooling system combines both a useful mounting location and best-in-class supercharger efficiency to minimize heat production and transfer maximizing our reliable power gains.
---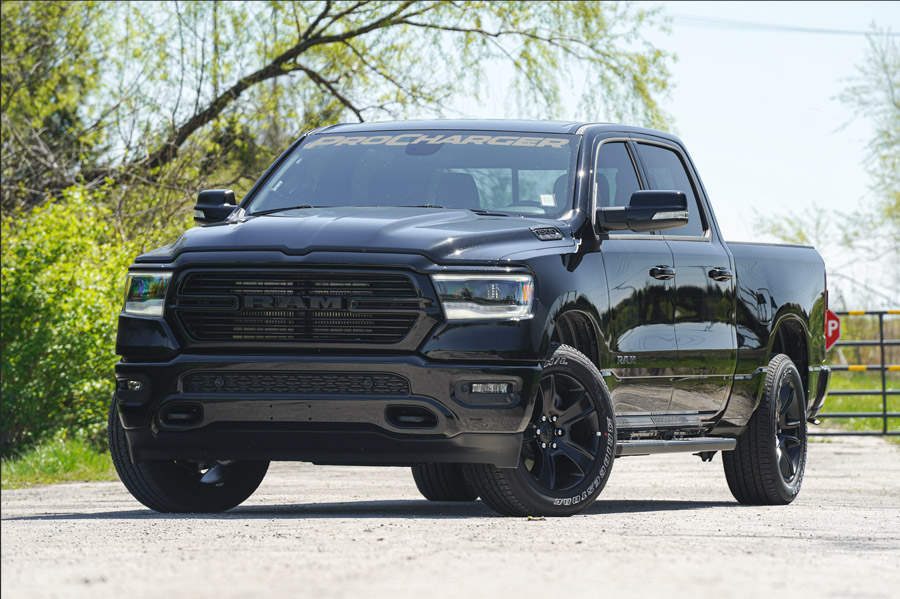 PROCHARGER SUPERCHARGES THE BEST RAM TRUCK YET!
The RAM and FCA teams killed it with the design of the new 2019-2020 RAM trucks, winning Motor Trend's Truck of the Year award for 2019, and ProCharger makes a great truck truly amazing with up to an extra 140+ bolt-on HP. Like all ProCharger kits, that power gain comes after an easy bolt-on that requires only hand tools and a few hours of your time.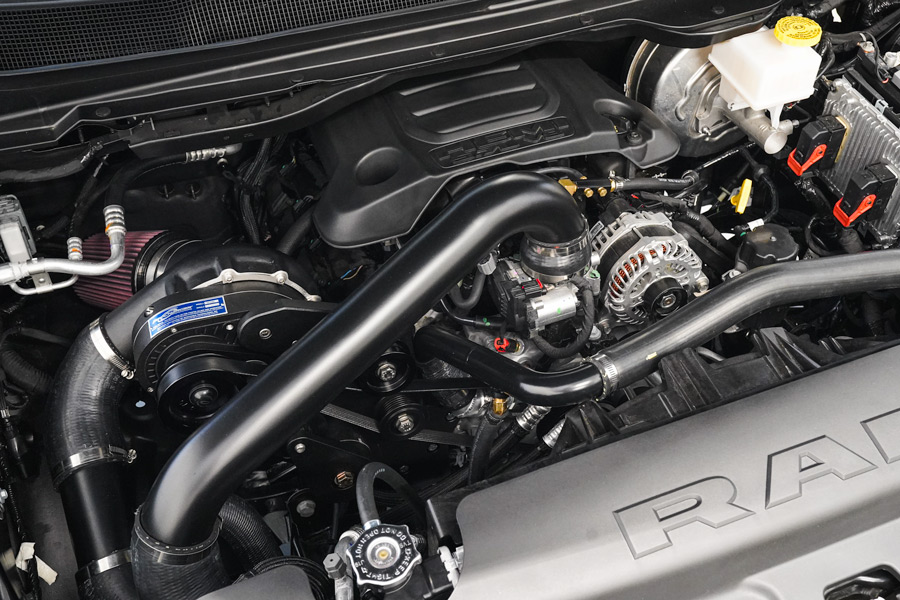 If you have one of these amazing new trucks, chances are you already bolted on larger wheels and tires, a winch or two, and other aftermarket goodies to personalize it and make it your own. Those accessories add weight, which can make the truck a bit more sluggish than stock, but that all goes away and then some after bolting on a ProCharger supercharger! From the easy-to-install billet CNC bracket system made out of T6061 aluminum, to the simple-to-install highly effective air-to-air intercooler system and the worry-free rock-solid ProCharger D-1SC headunit, adding big power has never been easier.
---
HAVE A HEMI CHALLENGER OR RAM THAT NEEDS MORE POWER?
We have an amazing staff of sales and tech folks ready to talk superchargers with ya! Or you can click HERE to find a dealer nearby to help out with your vehicle.
Phone – (913) 338-2886
M-F 8:00am – 5:30pm CST
Sales Email – [email protected]
Tech Email – [email protected]
Stay up to date on all things Challenger and RAM by signing up for our email newsletter HERE