2019 GM TRUCK AND SUV PROCHARGER SYSTEMS: COMING SOON!
GET READY TO BOLT-ON 45-50% MORE POWER!
This new GM truck is one of the best yet, and we make it even better with BOOST! Well, technically we provide the parts and YOU can do the install yourself. Since our engineers have made this all-new supercharger system one of the easiest to install yet! Great news for those of you DIY truck owners.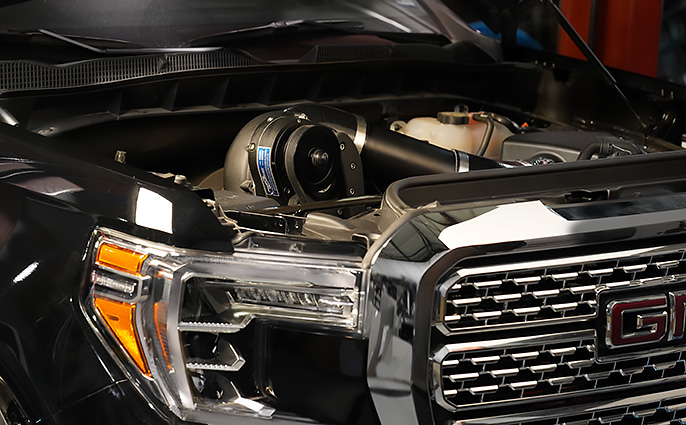 And when we say all-new, we aren't just talking about different colored bolts here. We are talking about 100% back to the drawing boards brand new. New bracket system, new inlet system, new ECU tuning, etc. About the only thing that is saying the same from the previous model years, is that rock-solid ProCharger head unit.
Imagine being able to bolt-on a massive amount of tire frying, trailer hauling, trail thrashing horsepower!
READY TO BE THE FIRST ON THE LIST FOR THESE SYSTEMS?
Easy, just drop our sales staff an email HERE. We have an amazing staff of sales and tech folks ready to talk superchargers with ya!
Phone – (913) 338-2886 M-F 8:30am – 5:30pm CST
Sales Email – [email protected]
Tech Email –[email protected]