2019-20 SILVERADO AND SIERRA PROCHARGER SUPERCHARGER SYSTEMS!
BOLT-ON 45+% HORSEPOWER TO GM'S NEWEST TRUCK LINE UP!
These trucks are flat awesome…from the fresh new interior to the 10-speed transmission for those that picked the 6.2L engine. Heck, even that fancy new tailgate is totally trick. Though no matter how many things are new for this truck, the one thing we all crave is…MORE POWER. So no matter if you opted for the 355hp 5.3L or the 420hp 6.2L, we have your solution, so follow along.
A GROUND-UP SUPERCHARGER SYSTEM WAS DESIGNED:
The engineers at GM dug deep when they did their update/redesign of these all-new trucks and so did our engineers here at ProCharger. Literally from the crank pulley, to the intercooler, tubing, and ECU tuning…everything for this new system is fully redesigned. Though the foundation remains the same in our amazing self-contained head units like the P-1SC-1 and P-1X (or larger for those with engine modifications).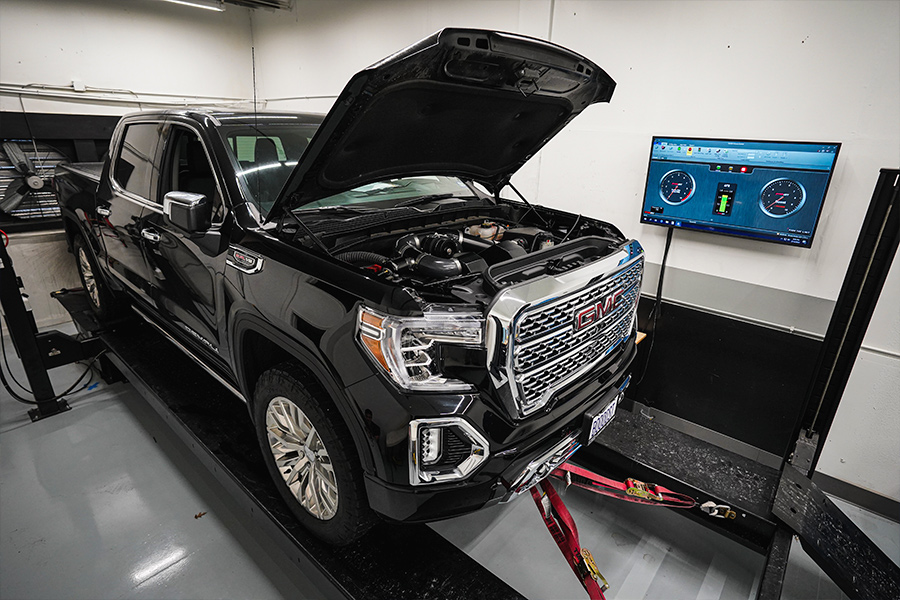 Designed with maximum durability in mind, since we know owners of these trucks love to put the big miles on, whether its daily driver duties, heading to the job site, or pulling the toys to the lake. A fully dedicated supercharger belt drive system is mounted using a CNC billet aluminum bracket system. Charge air cooling for maximum power gains on premium pump gas (91-93) is made possible with a massive front-mounted air-to-air intercooler.
HO INTERCOOLED SYSTEM HIGHLIGHTS
• 45-50% power gain with P-1SC-1 on 8 psi, pump gas, factory fuel injectors
• The industry's coolest charge air temperatures and largest power gains
• ProCharger's proven and patented, self-contained oiling design–no external oil lines
• Large 3 core air-to-air intercooler is standard.
• 1-year supercharger warranty is standard, with optional 3-year warranty available
• Satin, polished, or black finish options available for brackets and supercharger
• ECU programming provided (complete system only)
HO INTERCOOLED SYSTEM BENEFITS
• Easiest and fastest installation of any supercharger system for 2017-14 GM Trucks
• Extra torque for added "passing power" and towing capability
• Utilizes factory fuel injectors–no need to replace them
• Billet impeller and supercharger gear cases, with industry-leading 4.10:1 step-up ratio
• System is 100% complete with OEM quality and appearance
INSTALLATION IN MERE HOURS WITH COMMON HAND TOOLS!
Yes, we said hours…not days. Truth be told, this system is so easy to install its hard to put it into words. No intake manifolds to remove, no wiring, no fuel system changes, not even the grill needs to be removed. With no lift being required or fancy tools, a skilled DIY mechanic or enthusiast will have the supercharger hardware installed in just a handful of hours.
FULLY REVERSIBLE – NO PERMANENT MODIFICATIONS TO TRUCK!
Trading her in for a new model in a couple years, no problem! Since this supercharger systems install doesn't require you to cut, trim, bend or modify any part of the truck. Not only does the installation go fast, but it means trading her in for a new model in a couple years, is no problem!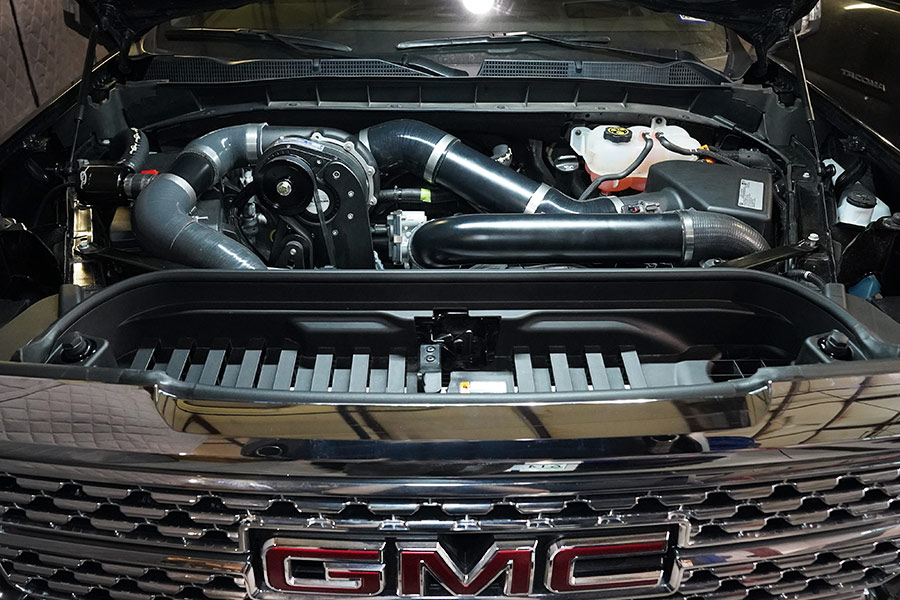 POWER GAINS OF 45% AND BEYOND ON STANDARD PUMP GAS!
How does 45+% more power to play, 45+% more power to pass, 45+% more power to just flat out enjoy sound? With the ProCharger supercharger system installed and just 8 psi of boost from our highly efficient supercharger head units that is exactly what you can enjoy. Now, with all supercharger systems, the use of premium pump gas is required (91 or 93), however, no specialty race fuels or ethanol is needed.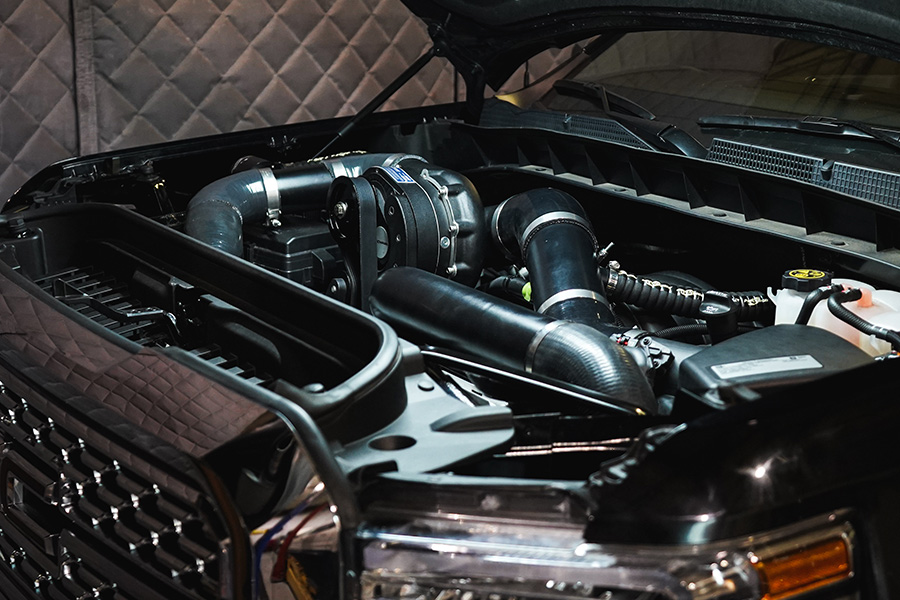 GET YOUR ORDER IN TODAY, FOR OUR FIRST ROUND OF SHIPMENTS!
Drop us an email below, and we will be happy to get you on the order list for these new systems. Don't have a 2019 GM Truck, but curious about ProCharger for your application? Feel free to reach out to our sales and tech staff. Mon – Thur 8am – 6pm (Fri 8am – 5:30pm) CST they will be happy to answer any questions you might have. Thanks for reading.
Phone: 913-338-2886
Sales Email: [email protected]
Tech Email: [email protected]