2018 DODGE CHALLENGER HEMI 6.4L SUPERCHARGERS *NOW SHIPPING*
FRESH OFF THE DEALERSHIP FLOOR, BEGGING FOR BOOST!
We can imagine how you feel, snagging one of the most fun cars the big three has to offer. Yes, we are talking about the 2018 Challenger you just drove home from your friendly dealership lot. These new Challengers are proven to be one of the best bangs for the buck when it comes to pavement pounding power. Now just imagine adding 200+ more HP with a ProCharger supercharger system!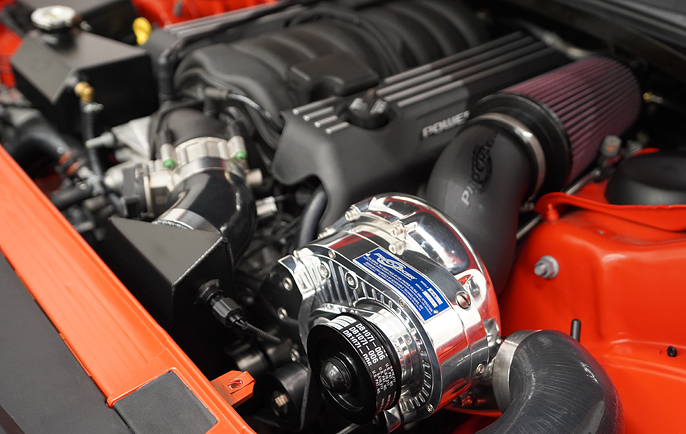 HUGE BOLT-ON HORSEPOWER GAINS, WITH OEM FIT AND FINISH!
Our new 2018 Challenger supercharger systems have the rock solid features that our customers have enjoyed for years. Which means you can bolt on this system over the weekend in your garage with confidence (for those not installing themselves, we have a vast network of dealers to assist you). Not only will you be bolting on the biggest power gains in the market, but will be doing so with an OEM fit and finish.
For those of you that go through cars quickly, have confidence that even though you are bolting on over 200 more HP, it can be removed just as easily as it was installed, with no permanent modifications. This means no cutting, trimming, bending or tweaking to your brand new car.
Billet from start to finish: Our brackets are engineered from CNC billet brackets and have the highest strength possible as well as look amazing. Our gear cases for our superchargers and impellers are also CNC billet for the ultimate strenght and precision!
Highest efficiency head units: From our entry level power packed P-1SC-1 to our record-setting F-1A-94 supercharger, our head units are in a class of their own.
Highly effective air-to-air intercooler: With no moving parts to fail or heat soak, our intercooler systems keep inlet temps cool no matter the conditions or power level.
Turnkey performance: With full systems available (including tuning) complete with full-color step by step instructions, our systems can be easily installed by the DIY gearhead, or the pros with no hassle.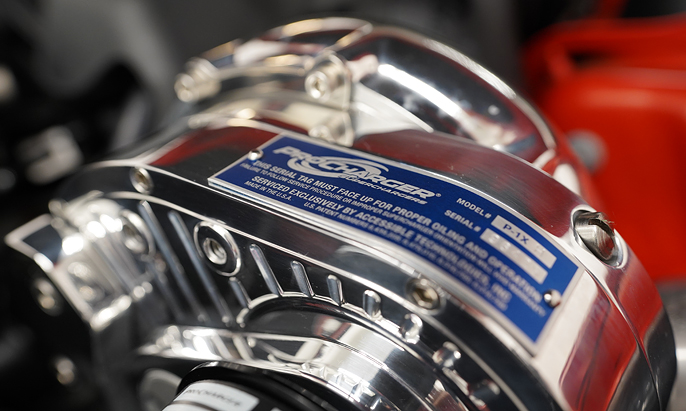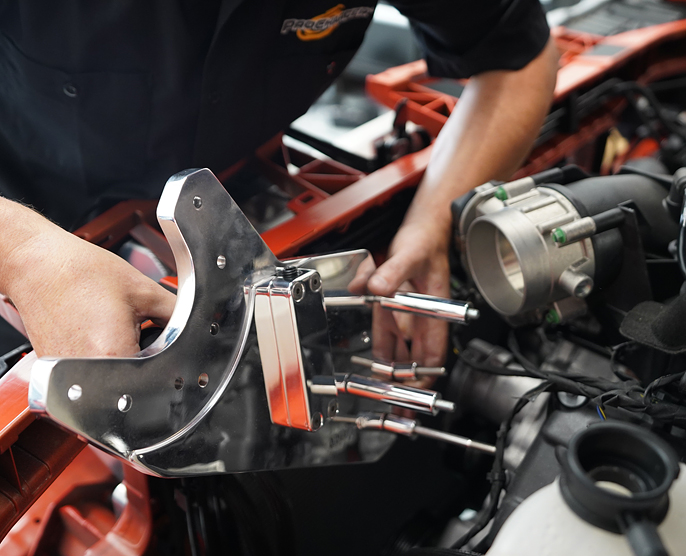 FROM THE LEADER IN HEMI SUPERCHARGING!
Since the GenIII HEMI hit the scene in 2011, ProCharger has been building the baddest supercharger systems on planet earth for these new HEMI's. No matter whether we are talking about 6-second GenIII HEMI race cars setting records at the track, or the 600hp street car in your garage. ProCharger superchargers has you covered. And we aren't just talking about cars, we have the full Dodge/Chrysler/Jeep family covered for boost, from Jeep JL's to Ram trucks.
Additional Systems NOW SHIPPING:
– 2018 Charger SRT
– 2018 Jeep Grand Cherokee SRT
– 2018 Jeep Wrangler JL
– 2018 Dodge Durango SRT
– 2018 Ram 1500 5.7L
Coming Soon:
– 2018 Ram 2500HD 6.4L
– 2018 5.7L Challenger, Charger, and Grand Cherokee's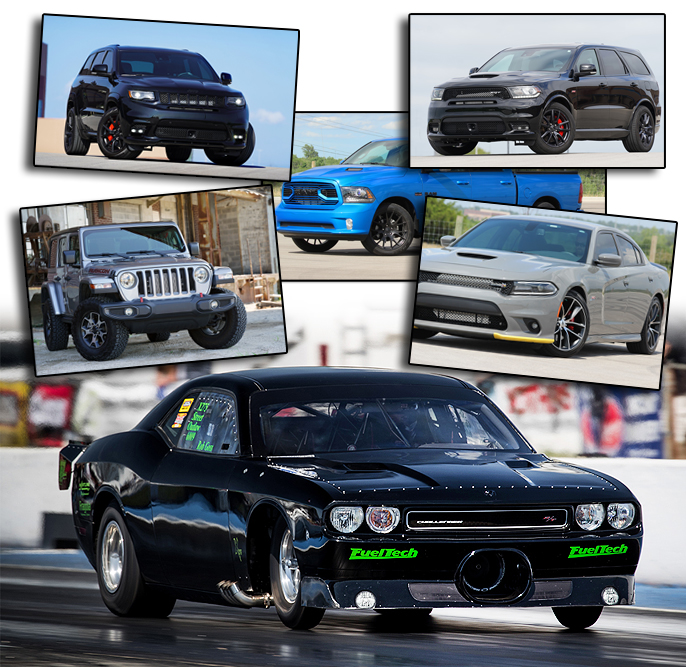 ---
READY TO PROCHARGE YOUR LIFE?
Give our sales staff a call or an email at the following contact methods below. We will be happy to assist you with any technical questions you may have about our systems, and the results you can expect. Thanks for reading!
Phone – (913) 338-2886 M-F 8:30am – 5:30pm CST
Sales Email – [email protected]
Tech Email – [email protected]