2016 MODEL YEAR HARLEY-DAVIDSON "BIG TWINS" AVAILABLE NOW!
PROCHARGER V-TWIN SYSTEMS FOR 2016 MODEL YEAR HARLEY-DAVIDSON "BIG TWINS" AVAILABLE NOW
ProCharger now has complete intercooled supercharger systems and tuner kits available for 2016 model year Harley-Davidson V-twins, including Touring, Softail and Dyna models equipped with stock or modified air-cooled Twin Cam 96, 103, 110 or 120R+ cubic inch engines.
With 8-10+ psi of intercooled boost, owners of these bikes can expect to see gains of 50 to 80 hp while still maintaining everyday rideability and comfort. HO Intercooled Systems come complete with the self-contained supercharger, air-to-air intercooler, all necessary tubing, bypass valve, fuel injectors and engine tuning module.
With this updated and extensive line-up, ProCharger now has a bolt-on self-contained, intercooled supercharger system available for virtually every model of air-cooled "Big Twin" H-D motorcycles from certain 1994 models up to the latest 2016 H-D bikes.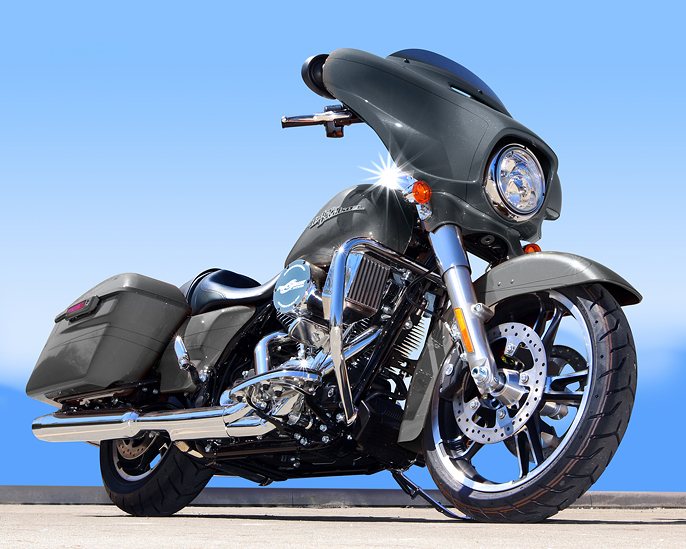 Check out the full line-up of these award-winning ProCharger Supercharger systems for H-D motorcycles HERE.
High Powered Homewrecker
The February 2016 issue of Baggers Magazine featured Zach Johnson's High-Powered Homewrecker Road King. This bike features a C-1R equipped 124 inch S&S Twin Cam and puts down over 320 horsepower. The bike was ridden the entire length of the Hot bike Tour – over 1000 miles, then ridden back! Riding in to the Billings, Montana, stop it could be seen clipping along at a bug destroying 140mph for about the last 40 miles.
(Click image to see 12 more photos and details!)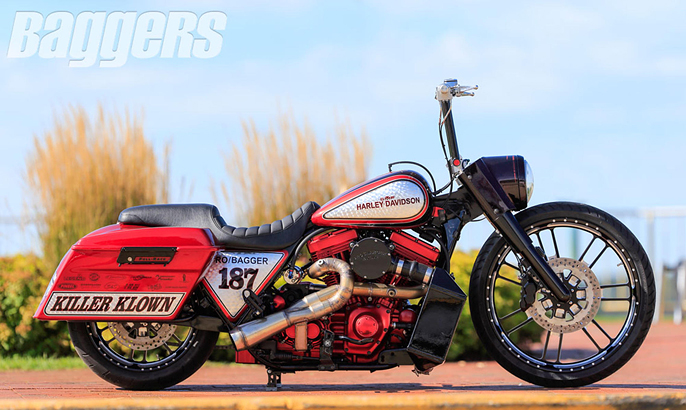 ProCharger V-Twin at SEMA and PRI
The SEMA and Performance Racing Industry show are usually thought of as all things new, fresh and fast for the automotive industry. ProCharger thought they would class it up with a little splash of V-Twin Power. 220+ rear wheel horsepower Baggers? Yes…..320+ rear wheel horsepower Dyna street racer? Yes, we have that too…..