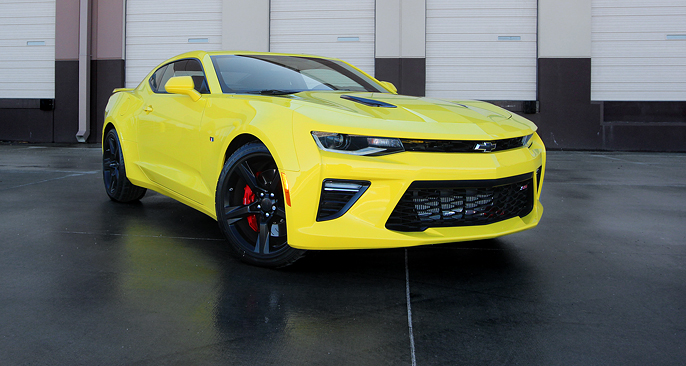 2016 CAMARO SS LT-1 GETS BLOWN BY PROCHARGER!
(Click image to enlarge)
ADDING ANOTHER LT-1 TO THE PROCHARGER FAMILY!
Without a doubt ProCharger has become the proven leader in LT-1 forced induction. Since the release of the C7 Corvette 2.5 years ago, and new GM LT-1 Trucks and SUV's shortly after, adding supercharged boost to this new direct injection LT-1 engine has become mainstream. Thanks to highly efficient ProCharger head-units and air-to-air intercoolers, creating supercharged monsters ranging from 600HP to a mind bending 1,200HP has become the new "normal." With that being said, it's our pleasure to announce that the new 2016 Camaro SS can now be added to the list of ProCharger blown LT-1's. This blog is going to cover the details about this fresh new system that's about to begin shipping.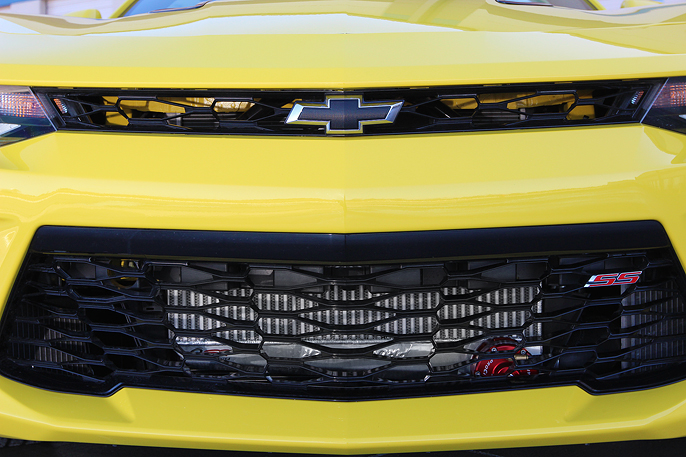 (Click image to enlarge)
BOLT ON 160+ HP AND BEYOND!
That's right, with just 7 psi on pump gas, your 2016 Camaro SS can enjoy a gain of 160+ HP thanks to our HO Intercooled System with it's P-1SC-1 head-unit. Full systems come with our proven tuning calibrations and a handheld programmer, to make DIY installs a breeze. Higher boost levels and horsepower gains are possible with an Intercooled Tuner Kit and custom tuning, and even higher with modified motors. For hyper-custom racing builds, F-Series supercharger models up to the record setting F-1A-94 can be installed without the need for trimming or additional brackets.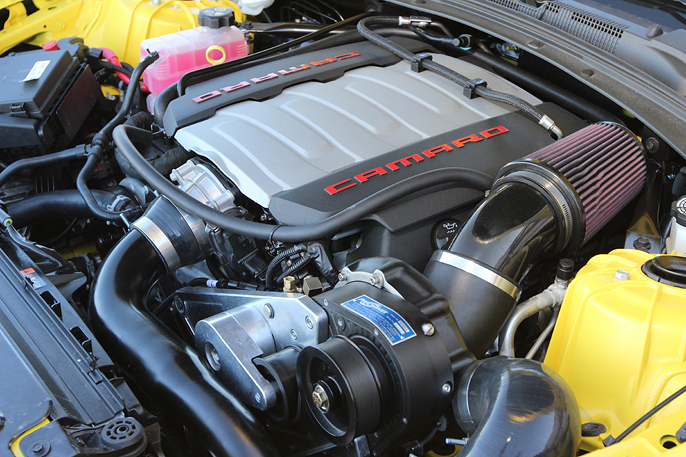 BILLET BRACKET SYSTEM WITH DEDICATED BELT DRIVE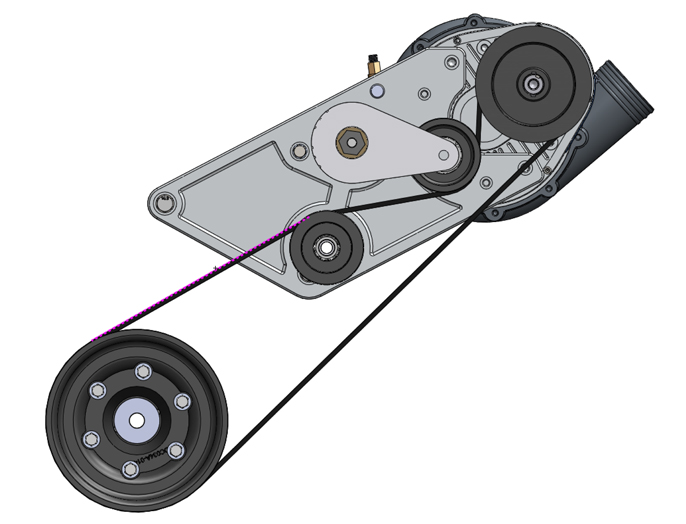 Since we know it won't take long before 2016 Camaro customers ask for the F-1A-94 head-unit, and 4 digit power numbers, we designed this HO system to be ready, out of the gate, for huge power numbers. To get a head start on designing a totally new system for this next generation Camaro , ProCharger engineers started with GM full vehicle CAD models, as well as having ProCharger engineers on site at the GM measuring session months before the cars release. ProCharger created a billet bracket design utilizing robust mounting points on the LT-1 motor for maximum bracket strenght. This system will firmly hold ProCharger head units ranging in size from a P-1SC-1 up to an F-1A-94. No permanent removal of any OEM parts is needed with this bracket installation, ensuring that the factory braking, cooling, and oiling systems work just as GM intended.
Using a patented crank pulley design, we are able to secure a 7.65″ supercharger drive pulley onto the factory harmonic balancer. The ProCharger crank pulley works by using a system of "cam-locks" to securely grip the factory balancer, taking the load off the crank bolt, and ensuring years of service without worry. Combining this 7.65″ crank pulley with our robust ProCharger tensioner near the supercharger pulley, the system was designed for maximum belt wrap. This ensures maximum belt traction as the power levels of these systems get pushed well beyond the factory 7 psi system offering. With the best belt wrap possible, ProCharger's tensioner is unique in design in that its not only spring loaded, but also allows the customer to add as much pre-load adjustment as they want into the belt. This tensioner has already been proven, in similar applications, to support 1300+HP when used with dedicated 8-rib belts, so handling the factory 7 psi is no stress at all. This system was also designed so that you can change the pulley and 8-rib belt without removing the bracket or the supercharger.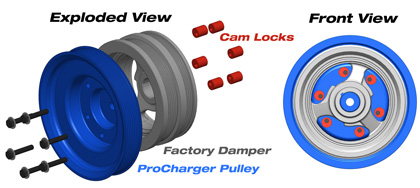 TWO INTERCOOLER OPTIONS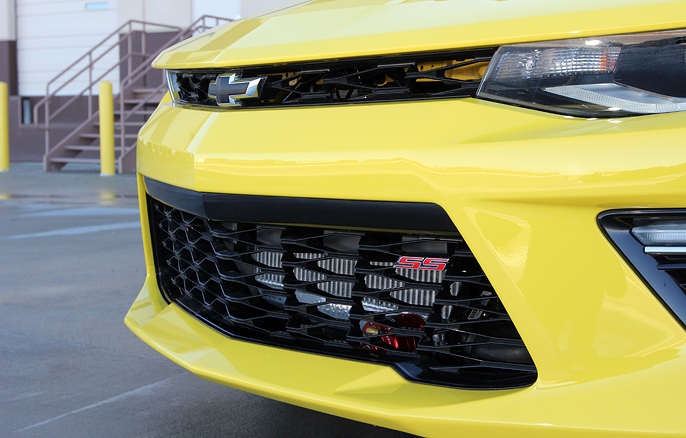 GM spent a great deal of time on the airflow design of this new Camaro SS, from the new front fascia, to the three front mounted radiators. With this in mind, ProCharger decided intercoolers specifically designed for the Camaros horsepower and cooling needs was in order.
Starting with a fresh core designs, the cross flow section of the intercooler core was increased in size to eliminate pressure drop as much as possible, while retaining cooling capacity. Understanding that customers power levels and goals will vary, ProCharger designed two intercooler models for this HO supercharger system.

These systems will come with one peice of preformed-silicone charge tubing–from the intercooler to throttle body. This helps create the best airflow possible, and also eliminates any chance of rattles or vibrations caused by metal tubing, in tight spaces (such as around the headlamps). Another added benefit of the silicone hoses around these hot radiators, is the added insulation it provides to the cool air charge inside the tubing.
TUNING INCLUDED IN FULL SYSTEMS
Tuning for full systems is included with the 7 psi stock system offering. This comes in the form of a simple-to-use hand held programmer, that also allows the customer to monitor and datalog the cars systems. This handheld programer also comes with the ability for OBD2 code scanning as well. With long-term reliability in mind, these tunes are set up conservatively from the factory to account for fuel variations across the country. As always, more power can be had from the base system with custom tuning from your dealer or tuning shop.
100% REVERSIBLE
ProCharger knows that there is always a chance that someone might eventually sell their Camaro and want to return it to stock. With that in mind, ProCharger engineerings took the time to make sure you can return the car to 100% OEM stock. Nothing on your Camaro will be trimmed/cut/bent or permanently modified in any manor.
SYSTEM OPTIONS
ProCharger has many options to help you create a truly unique system that will fit your power goals, but also look you desire under hood.
Polished / Black or Satin Supercharger finish
Polished / Black or Satin Bracket finish
Helical Gear set for Noise Reduction (P-1SC-1 & D-1SC only)
P-1SC-1 up to F-1A-94 head units available
Race Bypass Valve upgrade (for cars over 750HP, or those that want a loud bypass
Full systems, or tuner kits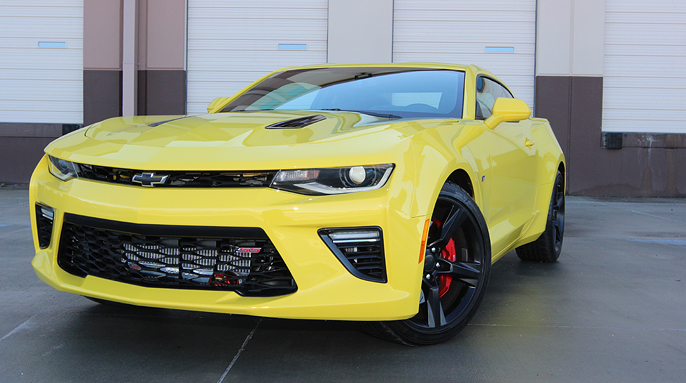 If you would like more information on this new 2016 Camaro SS LT-1 supercharger system, please drop us a line.
Email at [email protected]
Phone at 913-338-2886 M-F 8:30am-5:30pm CST
Dealers and installers of our supercharger systems can be found via our Dealer locator, by clicking HERE