2016 CAMARO SS IS GETTING BLOWN!
2016 CAMARO SS LT-1 PROCHARGER COMING SOON:
For months now ProCharger has been working behind the scenes getting the new 2016 Camaro SS LT-1 supercharger system ready for launch. Starting at the GM measuring session earlier in 2015, we were glad to find that GM gave plenty of room for our customers to enjoy bolting on a ProCharger Intercooled supercharger. Thankfully ProCharger has mountains of supercharged LT-1 engines running around in Corvettes and trucks these last couple years, so adding big power to this Camaro came easy.
Literally every generation of Camaro has enjoyed bolting on the efficient ProCharger supercharger for huge gains in power. Now we are excited to release a sneak peak of what these 6th generation Camaro owners can expect to be shipping soon. Dedicated belt drive system for big power, head units ready up to 1,200 hp, and a huge air to air intercooler are ready to go. Here is a little teaser image we were able to sneak out for you to enjoy.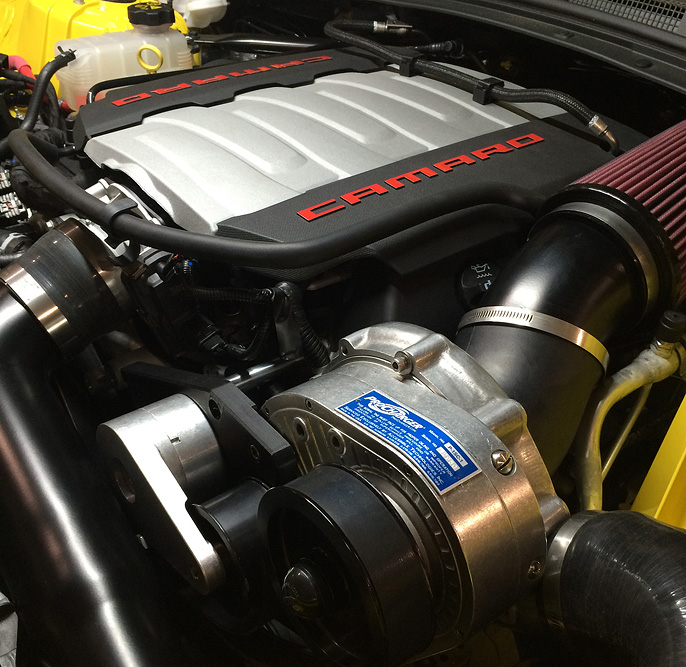 If you are ready for big supercharged power, from an easy to bolt on ProCharger supercharger system, please drop us a line.
EMAIL: [email protected]
PHONE: 913-338-2886
HOLIDAY HOURS FOR PROCHARGER OFFICE:
Friday Dec. 25th = Closed
Friday Jan. 1st = Closed
Other then that, we will be open normal M-F 8am-5:30pm CST, to answer all the supercharged questions you may have.
Have a happy holiday from all of us here in the office!