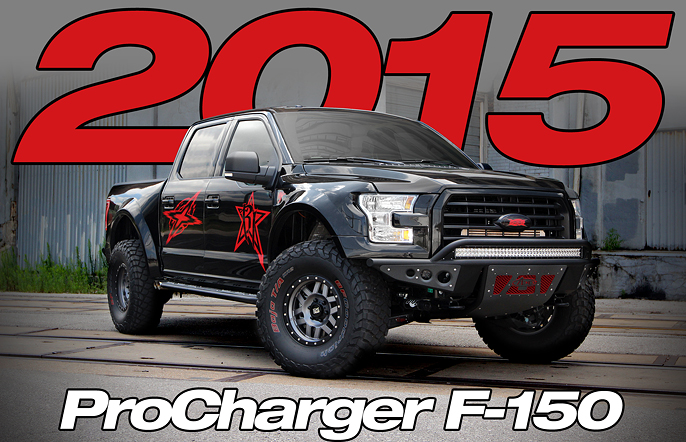 2015 F-150 SYSTEMS NOW SHIPPING, PLUS MORE RAPTOR PRODUCTS!
(Click Image for Wallpaper sized Photo)

ProCharger does it again! And is the first air-to-air intercooled supercharger system ready to be bolted onto your brand new 2015 F-150! Ready to deliver up to 70% more power and beyond! That's right, Ford has an all new truck, and we have 2 brand new supercharger systems to fit your needs. Ever since we loaded this blog to our website about our F-150 system coming, we got loads of emails and phone calls wanting to be put on the waiting list. Well that wait is now over, and systems are shipping now!
| | | | |
| --- | --- | --- | --- |
| DESCRIPTION | BOOST | HP GAIN | INTERCOOLER |
| High Output Intercooled System with P-1SC-1 | 6-7 psi | 45-55% HP | 3 core |
| High Output Intercooled Tuner Kit with P-1SC-1 | specify | specify | 3 core |
| Stage II Intercooled System with P-1SC-1 | 8-9 psi | 60-70% HP | Race |
| Stage II Intercooled Tuner Kit with P-1SC-1 | specify | specify | Race |
*Higher boost levels are available for modified engines.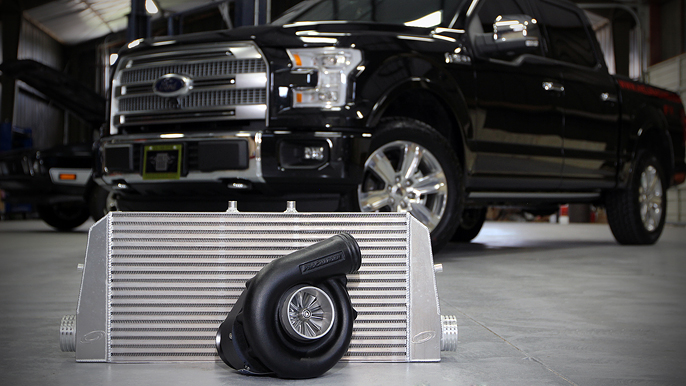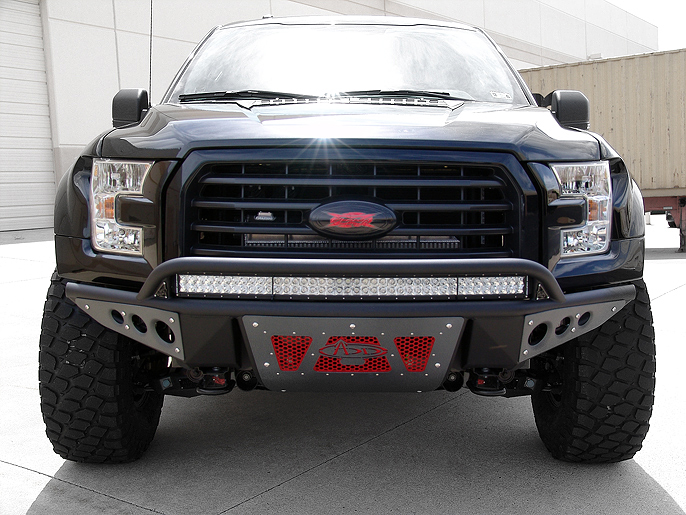 PROCHARGER HIGH OUTPUT AND STAGE 2 INTERCOOLED SYSTEMS
The HO Intercooled system is based around the patented, proven and self-contained P-1SC-1 ProCharger, a compact supercharger drive system, a highly-effective, air-to-air intercooler, OEM-quality mounting brackets, tuning and all necessary supercharger and intercooler tubes for installation onto your Ford truck and SUV engine. ProCharger HO Systems come standard with a 3 core intercooler, and maintains the factory OEM injectors. Boost level is kept to a mild 6-7psi for those that are looking for that extra boost in performance, up to 55%. This system is perfect for those that live at altitude, or looking for that extra power to pass while towing a load, and is 100% reversable with no cutting/trimming/modifying needed of any factory components, which is great for those that may remove the unit before selling/trading their truck in.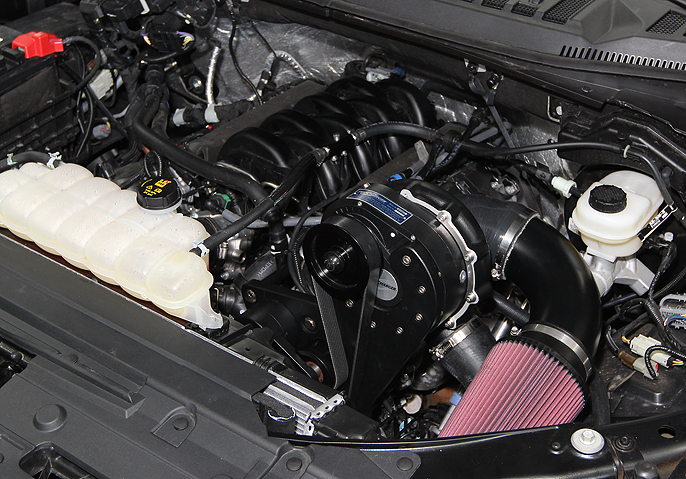 The Stage 2 Intercooled system keeps the same P-1SC-1 headunit, however upgrades the intercooler to the larger "Race" unit for maximum cooling potential. The boost level is also increased to 8-9psi for maximum power potential on quality (91 or better) pump fuel. Due to the large gains in HP the factory fuel injectors are upgraded to a high flow OEM units. Combinging all of these factors ensures you will now have a 500+ HP F-150 on your hands, thanks to its bolt on supercharger system.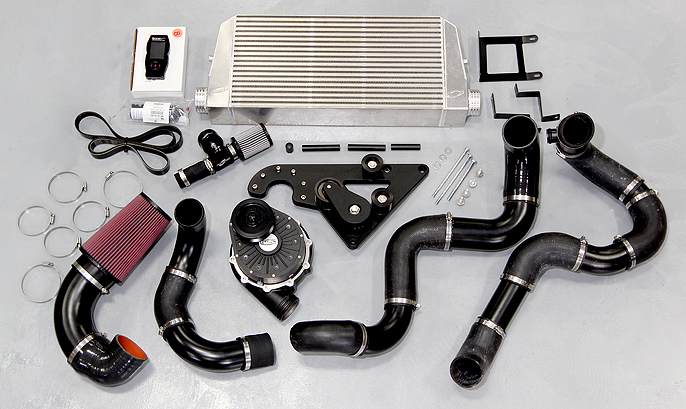 ProCharger supercharger systems feature easy installation, minimal relocation of components, no need for external oil feed and return lines and avoids having to deal the complexity and maintenance issues of an air-to-water-to-air intercooler configuration. ProCharger systems for Ford trucks and SUVs feature a visually appealing, "from the factory" look and come with a standard 3-year warranty on the intercooler and 1-year warranty on the supercharger (Optional 3-year supercharger warranty is available).
ProCharger 5.0 4V Choices & Upgrades
Supercharger headunit finishes (Satin, Black, or Polished)
Supercharger bracket finishes (Satin, Black, or Polished)
Headunit upgrades (D-1SC through F-1A-94)
Helical Gear set for Noise Reduction
HO or Stage 2 Intercooler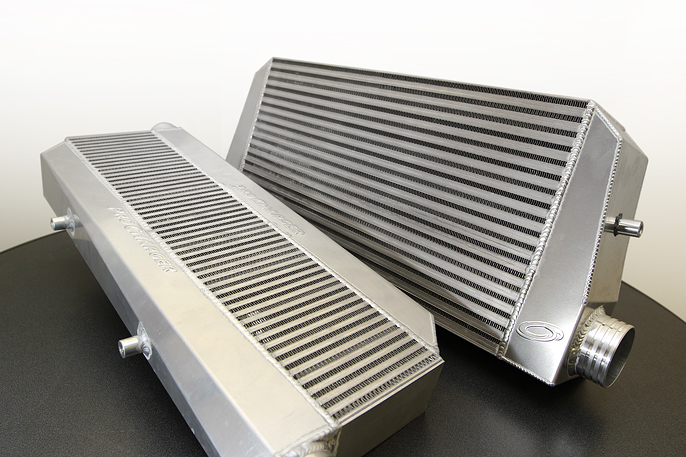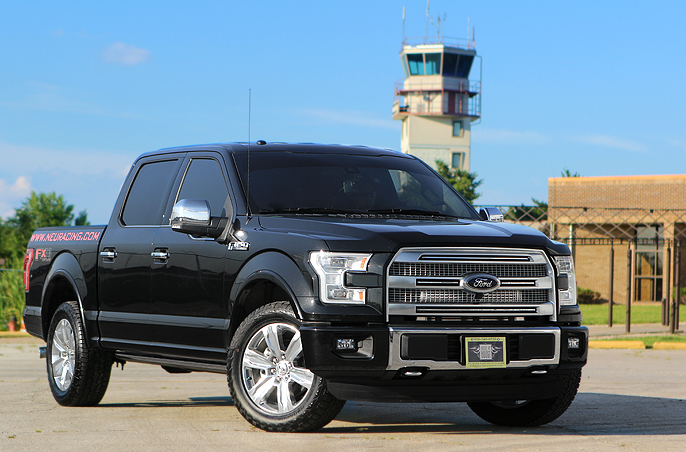 For more information on this system please contact us at [email protected] or give us a call at (913) 338-2886, M-F, 8:30a to 5:30p, CDT. Also please feel free to use our dealer locator, by clicking the hyperlink.

---
NOW FOR THOSE OF YOU THAT OWN A F-150 RAPTOR WE HAVE EVEN MORE NEW FOR YOU!
For years now our ProCharger HO intercooled Raptor supercharger system has been creating 500-600+ HP Raptors all over the country, however we have had requests for support for more power. Higher power demands come as no suprise as customers are now adding built motors and using them in racing applications. So to answer the call of our customers, ProCharger has designed another system!

Stage 2 Intercooled System now comes with a new dedicated belt drive system! This new belt drive system is ready to make big power with head units as large as F-1A-94 units. With the ultra high HP nature of this system, the "Race" intercooler also comes standard with its massive 4.5″ thick air-to-air core. This intercooler offers maximum cooling, without causing any adverse conditions such as high coolant temps. Feautring a 100% custom designed core, it maintains the lowest pressure drop possible, while effectivily cooling the air charge temps on these high HP trucks.