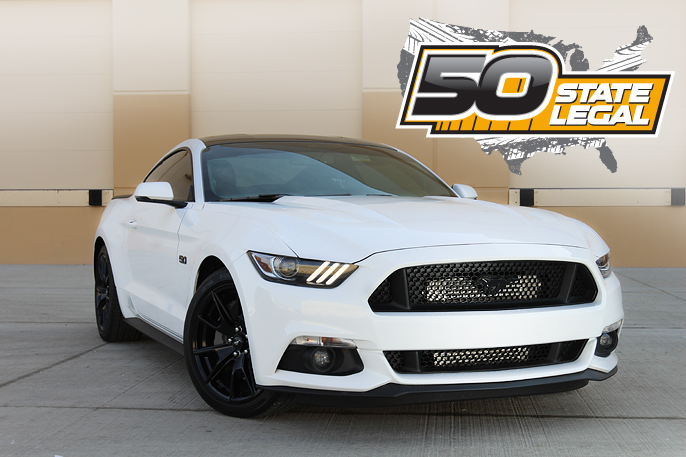 2015-2017 MUSTANG PROCHARGER STAGE 2 (50-STATE LEGAL!)
MORE BOOST…MORE POWER…AND 50-STATE LEGAL!
Our amazing customers have been enjoying the 8psi HO EO supercharger system for their Mustangs since introduced. But we know how power hungry you all are, so we answered the call for MORE BOOST. We are happy to announce our Stage 2 supercharger system with the factory airbox is now 50 Stage legal as well! Now, no matter what state you are in we have the legal boost you crave!
---
BOLT-ON SUPERCHARGER SYSTEM, WITH HUGE GAINS!
Just imagine bolting on up to 275+ hp, in your garage with common hand tools…loading the ECU tune, and enjoying perfect driveability and emissions friendly performance. Wait, you don't have to imagine it you can order it today! These amazing systems feature countless hours of R&D testing to ensure the most power per psi as well as years and years of stellar performance.
From the 6 rib dedicated drive system to the massive front mount air-to-air intercooler, these systems are the foundation for record-setting performance.
---
TWO DIFFERENT SYSTEMS TO CHOOSE FROM!
Depending on your power goals and budget we now have two different 50 state emissions legal supercharger systems for the S550 Mustang GT platform. Here is a quick break down of the two systems, before we update our systems pages. Both of these systems can be optioned with either the P-1SC-1 supercharger head unit, or the new P-1X headunit. Other options include headunit finish (satin, black, or polished) as well as two sizes of intercoolers.
HO System (with factory airbox)
– 8 psi of boost
– 55-60% power gain
– 1FW411-SCI (Part Number)
– D-365-12 (EO#)
Stage 2 System (with factory airbox)
– 9psi of boost
– 60-65% power gain
– 1FW412-SCI (Part Number)
– D-365-15 (EO)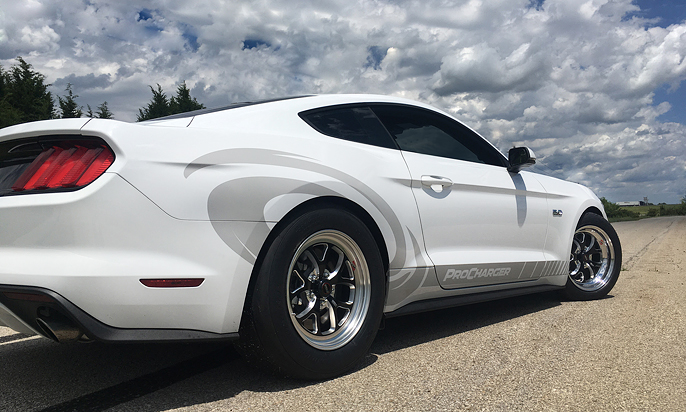 ---
READY TO TAKE YOUR PONY CAR TO THE SUPERCHARGED LEVEL?
Give our sales staff a call or an email us at the following contact methods below. Or you can click here to find a dealer nearby to help out with your vehicle. We will be happy to assist you with any technical questions about supercharger systems and the results you can expect.
Phone – (913) 338-2886 M-F 8:30am – 5:30pm CST
Sales Email – [email protected]
Tech Email – [email protected]