2014 PROCHARGER V-TWIN SYSTEMS SHIPPING, 400 HP BAGGER AND PROCHARGER V-TWIN ON TV
ProCharger now has complete intercooled supercharger systems and tuner kits available for 2014 model year Harley-Davidson V-twins, including Touring, Softail and Dyna models equipped with stock or modified air-cooled Twin Cam 96, 103, 110 or 120R+ cubic inch engines.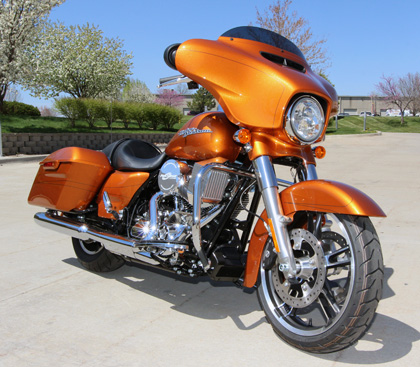 With 8-10+ psi of intercooled boost, owners of these bikes can expect to see gains of 50 to 80 hp while still maintaining everyday rideability and comfort. HO Intercooled Systems come complete with the self-contained supercharger, air-to-air intercooler, all necessary tubing, bypass valve, fuel injectors and engine tuning module.
With this updated and extensive line-up, ProCharger now has a bolt-on, self-contained, intercooled supercharger system available for virtually every model of air-cooled "Big Twin" H-D motorcycles from certain 1994 models up to the latest 2014 H-D bikes.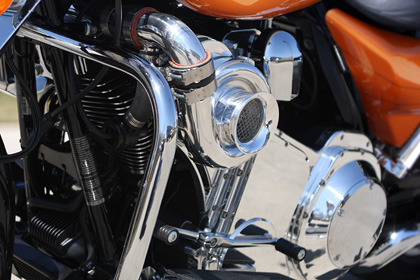 Check out the full line-up of these award-winning ProCharger Supercharger systems for H-D motorcycles HERE. We will also have a selection of 2014 models at the 74th Sturgis Rally as well.
Harley Horsepower King
Star Racing and Scott Smalley are at it again. After being the first to hit 300 rear wheel horsepower on a pushrod Big Twin, they wanted more and came back to also become the first to hit 400 hp mark on a pushrod engine. This combo is using a custom intercooled C-1R supercharger and 145" S&S engine built by Star Racing.
(Click for larger Dyno Graph)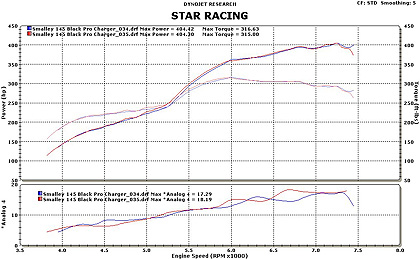 (Click for Video of 400HP Dyno Run!)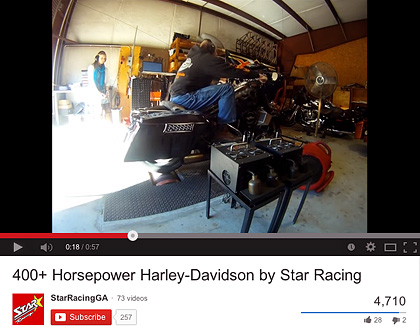 ProCharger on TV
Be sure to keep an eye out for a couple new shows featuring ProCharger equipped bikes as well as several ProCharger featured shops.
#Biker Live is already running on the Discovery Channel. You can check out shots of one of the ProCharger equipped bikes by clicking the image below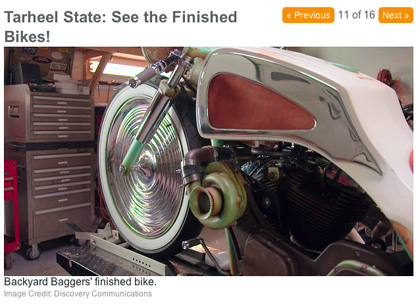 The other new show, Biker Battleground Phoenix premier's July1st on the History Channel. As an added bonus you can register to win a ProCharger equipped custom Bagger built by John Shope's Dirty Bird Concepts.
(Click image for more details)