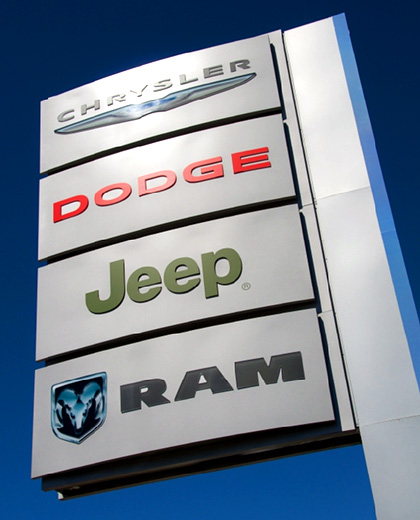 2014 DODGE, CHRYSLER, RAM, OR JEEP? PROCHARGER HAS YOU COVERED!
ProCharger is a company not only dedicated to bringing you the world's best supercharger systems, but also to make sure we have you covered with up to date model years.
So if that sign above was recently in your rearview as you drove away with your new car/truck purchase, and you are looking for that extra BOOST in horsepower, look no further, and lets supercharge your latest purchase.
In this blog, we are going to show you the highlights of the Dodge/Chrysler/Ram/Jeep line up for 2014, and maybe a teaser at the end.
Starting with our 2014-2011
Dodge/Chrysler HEMI Systems for 5.7L and 6.4L's:
If you have a Challenger, Charger, or 300C with either the 5.7L or 6.4L (stick or auto) ProCharger has a supercharger system for your ride. With power gains as large as 200+ Horsepower possible with the 6.4L on just 7psi and pump gas, and 150+ Horsepower for the 5.7L HEMI's its a power gain that will have you feeling sorry for your rear tires, as they claw for traction. These supercharger systems come 100% complete ready to bolt on, in your garage with common hand tools. Imagine leaving the dealership on Friday night with a 470hp stock Challenger, and by Saturday evening be driving a 670HP+ MONSTER!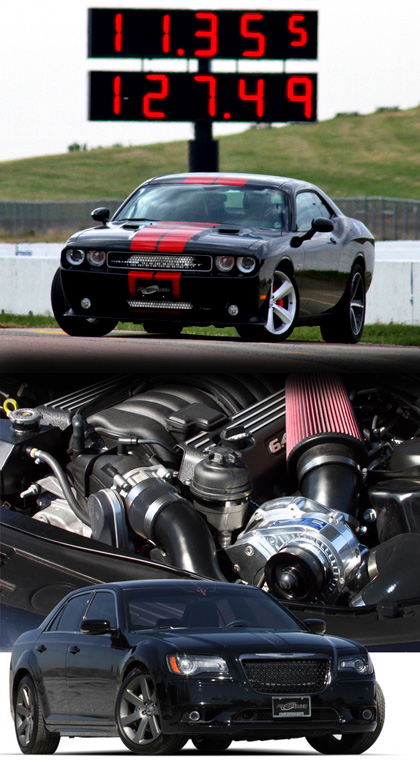 Next our 2014-2011 5.7L HEMI Dodge Ram Systems:
And for the truck lovers out there, ProCharger has a 5.7L HEMI system just for you! Similar to its automotive siblings, this system provides 7psi of air-to-air intercooled boost, delivering over 130+ extra horsepower to your RAM's rear tires! Yes, that is correct 130 or MORE horsepower that you can bolt on in your garage, with common hand tools. Think about that for a moment, adding 45% more power is as if you took your HEMI V-8 and turned it into a V-12! Just imagine what another 4 cylinder worth of stump ripping, trailer hauling, tire smoking supercharged HEMI power would feel like between those frame rails.
CLICK HERE FOR MORE RAM DETAILS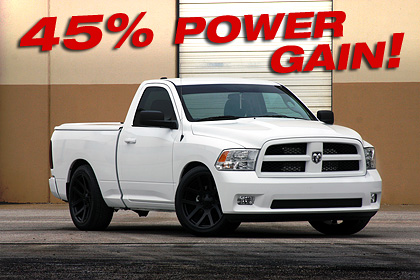 In closing, our 2014-2012 3.7L Jeep JK System:
Are you looking to get the power back you lost when adding large wheel/tire to your JK? Or maybe just wanting that extra grunt while off-roading, or at high elevation. Well ProCharger designed a perfect supercharger solution to those in need. This ProCharger JK supercharger system delivers power gains of over 50% on pump gas! Thanks to its large front mounted air-to-air intercooler, these gains can be had with just 7psi of boost. Installation is so easy it takes as little as 5 hours for a complete install, and leaves NO permanent modifications to the Jeep. Once a person gets behind the wheel of one of these ProCharged Jeep JK's its hard to imagine ever driving one again without boost, the added thrill is hard to believe its the same motor.
FOR MORE JEEP JK DETAILS CLICK HERE
(Click for Wallpaper Image)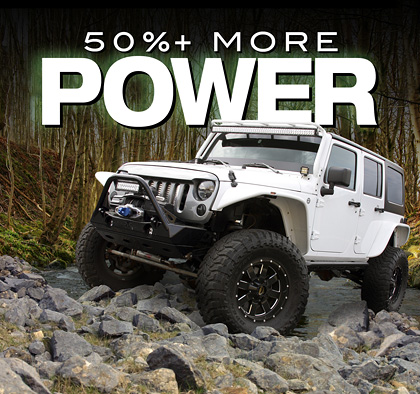 And just as a teaser, yes the Jeep Grand Cherokee 6.4L SRT8 is on deck! (But that's all that we allowed to say for now)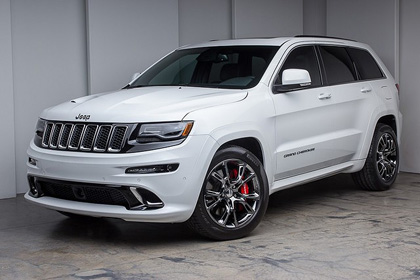 For more information and details, please contact us at 913-338-2886 or by email at [email protected]