2011 MUSTANG V6: INTERCOOLED PROCHARGER SUPERCHARGER SYSTEMS NOW AVAILABLE
OK all you 2011 Mustang V6 owners, your wait is over. Who's ready to bolt on 170+ horsepower to an otherwise stock V6 Mustang?
ProCharger intercooled supercharger systems and tuner kits are now available for the potent 3.7L V6 Mustang. And yes, once again, ProCharger is the first forced induction system of ANY type to be introduced and made available for the new V6 Mustang.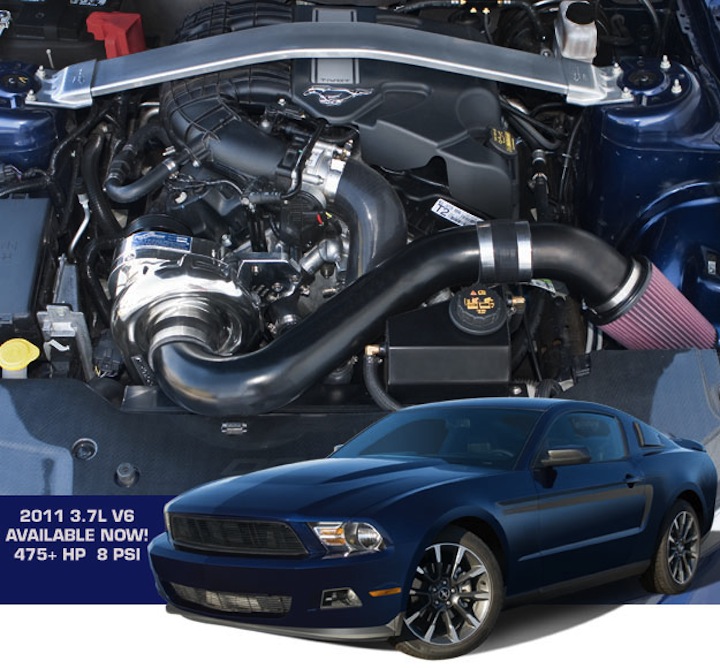 Utilizing the patented and proven, self-contained ProCharger P-1SC-1 supercharger making 8 psi of boost, a highly effective air-to-air intercooler and dedicated supercharger drive system, a ProCharger system or tuner kit can add 170 or more HP to an otherwise stock 2011 3.7L Mustang running high quality pump gas. Given Ford's 305 HP rating for their new, high-tech V6, ProCharger-equipped Mustangs can make 475+ flywheel horsepower.
Check out the dyno video below.
Power AND Fuel Economy
Thanks to the dedicated supercharger drive system, high efficient supercharger compressor design and effective, air-to-air intercooler system, ProCharger produces the largest power gains in the industry. This overall system efficiency also contributes to the fact that under typical driving conditions, fuel economy is virtually unchanged and in some situations, may actually increase.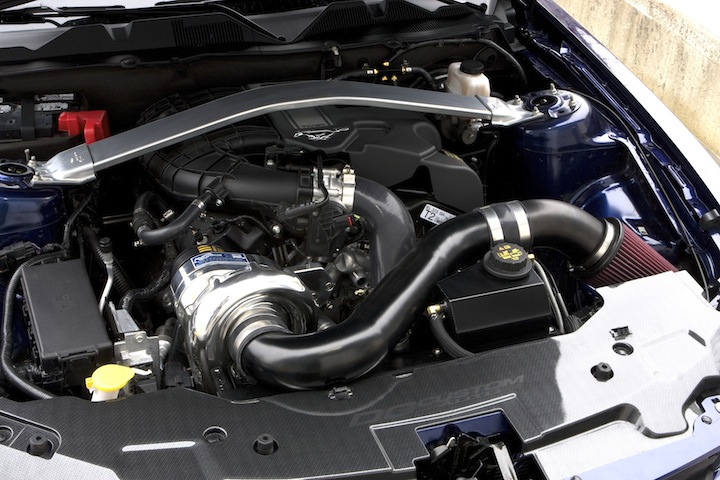 Like all of ProCharger's complete systems, the 2011 V6 Mustang offerings are designed to be installed onto a completely stock engine and fit under the stock hood. This new V6 system also retains the factory-available engine cover and is available with either an open element air inlet (shown) or can be used with the factory stock air box/filter assembly.
Complete Systems and Tuner Kits
ProCharger's systems come 100% complete, including the industry-leading ProCharger supercharger, air-to-air intercooler, tubing, brackets, fuel injectors, ProFlow bypass valve and computer programmer.
ProCharger Tuner Kits are identical to the systems but omit the fuel system components and tuning solution.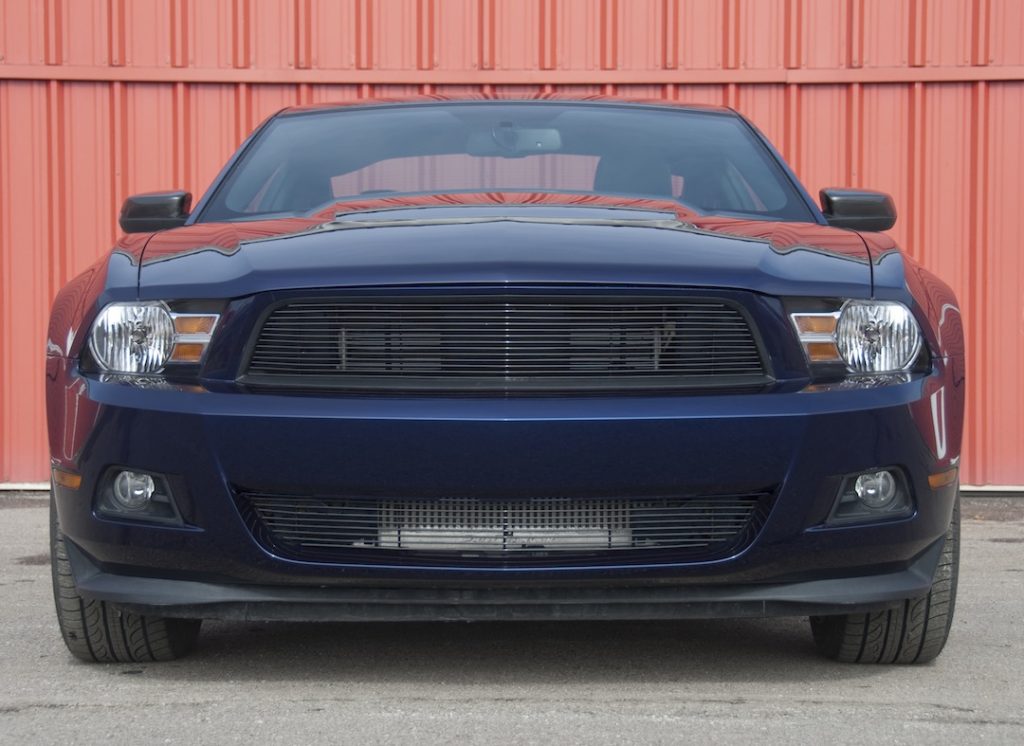 Currently, ProCharger superchargers for 2011 V6 Mustangs equipped with automatic transmission are only available as a Tuner Kit. (complete systems will be available soon)
When you're ready to put the Ultimate Power Adder under the hood of your vehicle, contact your local ProCharger dealer or give our Sales Team a call at (913) 338-2886, M-F, 8:30 AM to 5:30 PM central time.
@font-face { font-family: "Cambria"; }p.MsoNormal, li.MsoNormal, div.MsoNormal { margin: 0in 0in 0.0001pt; font-size: 12pt; font-family: "Times New Roman"; }div.Section1 { page: Section1;