2011+ 5.7L RAM, CHALLENGER AND CHARGER KITS NOW SHIPPING, HERE COME MORE HEMIS!
For months on end we have fielded phone calls, emails, facebook messages, all asking (begging) us to start shipping 5.7L HEMI ProCharger systems for cars and trucks, up to 2014. Well, we answered all those messages, and are letting you know the wait is finally over! These model year updates are all based on the rock solid system designs that have already been shipping for years, racking up countless miles on earlier 5.7L's. From the head unit to the intercooler, down to the simple details such as the quality of powder coated products, these systems deliver the performance, quality and reliability you have grown to count on with a ProCharger supercharger system.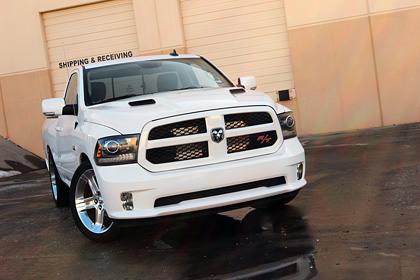 For the new RAM truck owners, ProCharger has gone to great lengths to ensure that no matter what year, trim package, or transmission option you have chosen, the supercharger system will work perfectly for you. Whether you are using the extra power for passing while towing a heavy load, or simply having fun on the weekends at the track, NOTHING can take away the smile on your face after feeling the rush an extra 130+ HP will bring you.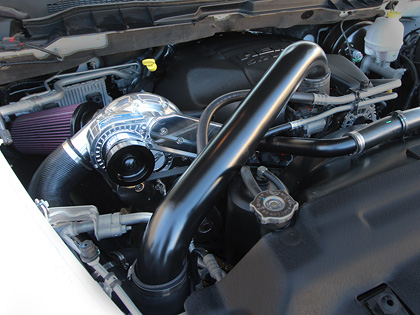 The P-1SC-1 ProCharger supercharger can be purchased in either polished or satin finish, as well as standard gear set or "quiet" optional helical construction. And as always, for the truly power hungry users out there, the tuner kit can also be purchased with D-1SC upgrade for even more power. Please CLICK HERE for more details about the RAM offering.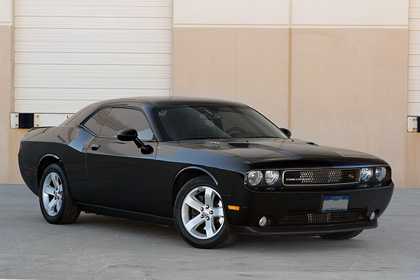 And now for the awesome HEMI 5.7L in the Dodge cars, we have you covered as well. Just as Dodge has put a few extra tweaks on these 5.7L cars to get a few extra HP out of them, ProCharger has done the same with our systems. Raising the bar to over 130+ HP gains with our 7 psi intercooled systems on pump gas. With gains like that, its simple to see why some of the 392 (6.4L) cars will have something to worry about, next time they are lined up next to a ProCharged 5.7L HEMI car.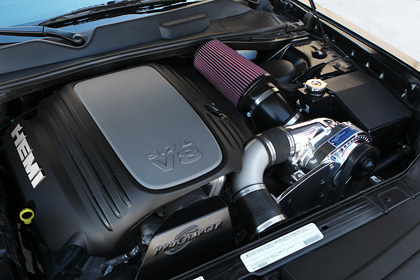 System options are much the same as RAM we listed above, however with a few additions. The Dodge cars can also opt for the new black finish on the supercharger and brackets, as well as a couple different intercooler options. For further details on these systems please visit CLICK HERE
With so many options available, as always please contact your dealer for more details, or call us directly at 913-338-2886. And remember to LIKE us on facebook for all the "up to the minute" details.