2010 MUSTANG GT SYSTEM INSTALL ARTICLE
Muscle Mustangs & Fast Fords magazine provided editorial coverage of one of the first ProCharger HO Intercooled Supercharger System installations onto the re-designed 2010 Mustang GT. Long-time Mustang restyling and ProCharger dealer, Classic Design Concepts, had a bright red Mustang GT that just screamed "more power" and ProCharger obliged.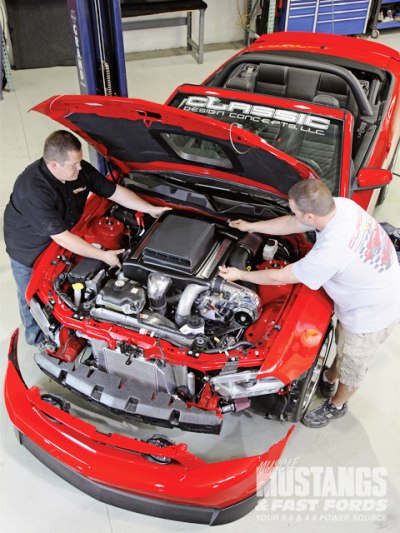 For the newest version of Ford's venerable pony car, ProCharger offers two complete systems: an HO Intercooled and Stage II Intercooled. The HO Intercooled system provides a P-1SC-1 head unit, a three-core air-to-air intercooler, a ProFlow bypass valve, 39.5-lb/hr fuel injectors, an upgraded in-tank fuel pump, a Diablosport Predator handheld tuner loaded with ProCharger's custom tuneup, and all of the necessary tubing to connect the supercharger to the throttle body.
Check out ProCharger's industry-leading and most comprehensive Mustang supercharger lineup in the industry here, and follow this link to the online installation article.
And when you're ready to take your 2010 or earlier Mustang to the next level, look no further than ProCharger: the ULTIMATE Mustang Power Adder!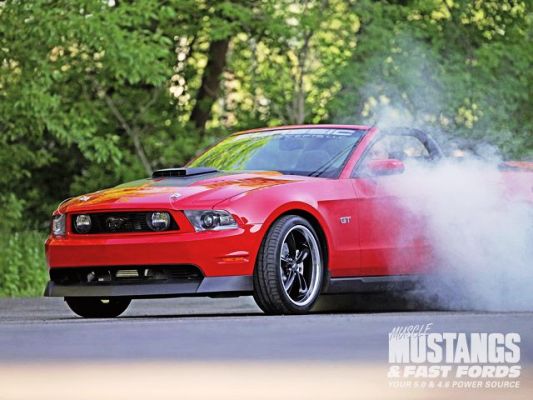 See your ProCharger dealer or call the ProCharger Sales Team at (913) 338-2886 for more information and the name of your nearest dealer.