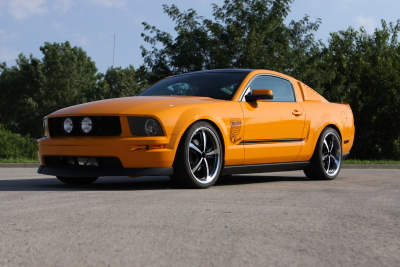 2009 MUSTANG GT PROCHARGER SYSTEM NOW AVAILABLE
The industry leading self-contained and intercooled supercharger system from ProCharger is now available for the 2009 Mustang GT. Now you can get the street dominating power – a 70-75% horsepower gain on 10 psi of boost – that has been so successful in previous model year Mustangs, for your fresh-from-the-showroom pony. And for those of you who plan to heavily modify the engine, our versatile tuner kits are also available for the 2009 3V Mustangs. ProCharger supports higher power levels for 3V Mustangs than any other supercharger manufacturer. Check out the car above – this '09 Twister Mustang is already available with a ProCharger, as a turn-key package straight from the builder!
Click here to learn more about the ProCharger Supercharger Systems, or call (913) 338-2886 to find a dealer near you.