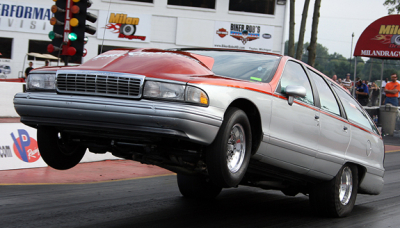 2,000 HORSEPOWER ON PUMP GAS? NO WAY!
Steve Morris at New Era Racecraft has been known by the automotive community as an innovator in big power street and strip engines for a long time. Once again, Morris has raised the bar big time with his recent creation… a big-block Chevy pump gas motor making over 2,000 horsepower! This monster displaces 540ci and breaths 23 psi of highly efficient boost through the Intercooled ProCharger F-3R-139 supercharger. For those of you not up to speed on pump gas power levels, this is the first time anyone has built a motor to handle 2,000 HP on pump gas. Imagine, driving your 2,000 horsepower hot rod around town and still being able to fill up at the corner gas station… It wouldn't be possible without Steve Morris and ProCharger. Keep your eyes open for magazine features on this pump gas monster.
Find a ProCharger Intercooled Supercharger System for your vehicle here.