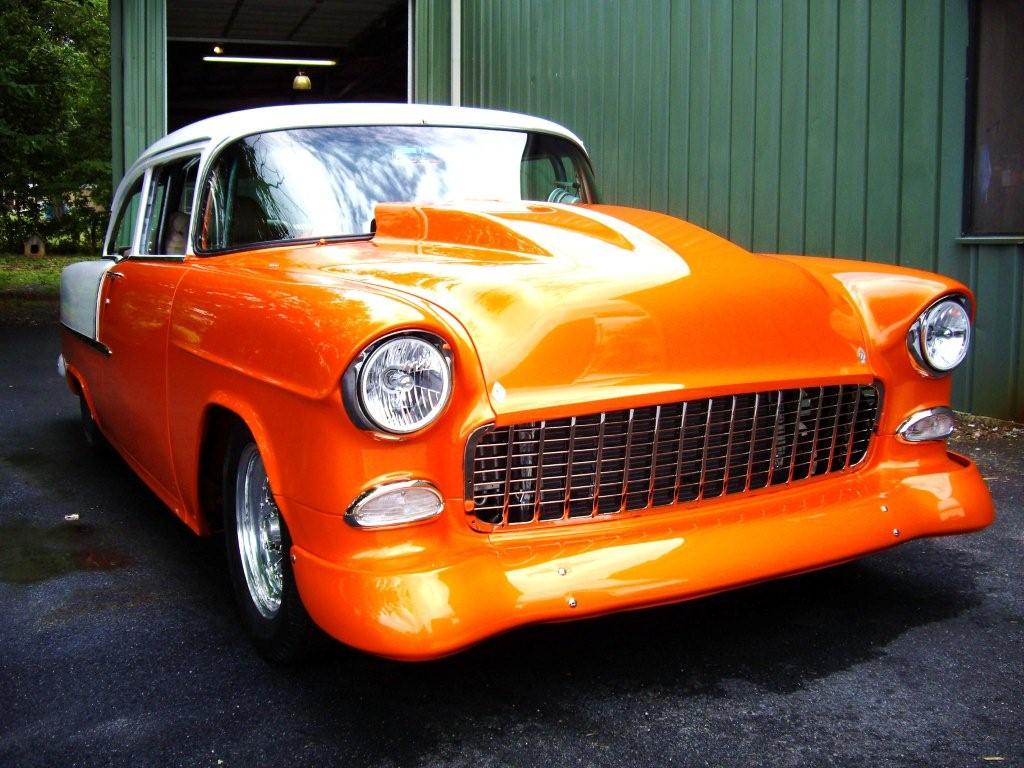 1447 HP PROCHARGED AND STREET DRIVEN '55 CHEVY
When we came across the '55 Chevy owned by Loren Harris of Blue Ridge Auto Body we had to find a place for this beauty on the ProCharger blog. This car was found on a farm and taken to the shop where it was transformed into what you see today. The engine is an all roller 540cid BBC based on a Merlin 3 race block fed by a self-contained ProCharger F-3R-131 pushing 20psi of boost. That power runs through the Turbo 400 trans and then to a set of 15″ Hoosiers out back. with heated leather seats, an interior from a new Cadillac, a full AutoMeter instrument cluster, 10 point cage, and a mini-tub this driver is sure to turn every head it passes.
The best part about this beast is that it makes 1447 horsepower and 1107 lb-ft of torque and is street driven! The owner likes the fact that the car will idle at 900 rpm without any worry of overheating or charging problems.