1 OF 250: PROCHARGER'S FREE 25TH ANNIVERSARY PACKAGE!
OUR ANNIVERSARY PACKAGE, AVAILABLE NOW!
For 25 years, we have dedicated ourselves to building the best supercharger systems a customer can buy. To share our excitement of this milestone with our customers, we are adding a special anniversary package with all system orders totally free of charge! Yes, all of these goodies are FREE OF CHARGE, for all those that qualify. However, they are limited to 250 units, so as they say…when they are gone, they are gone!
To receive a 25th anniversary package:
Full System or Kit Purchases
Purchased on or after 11/22/2019
Individual supercharger head unit orders do not qualify
Shown below are some of the awesome goodies included in this package.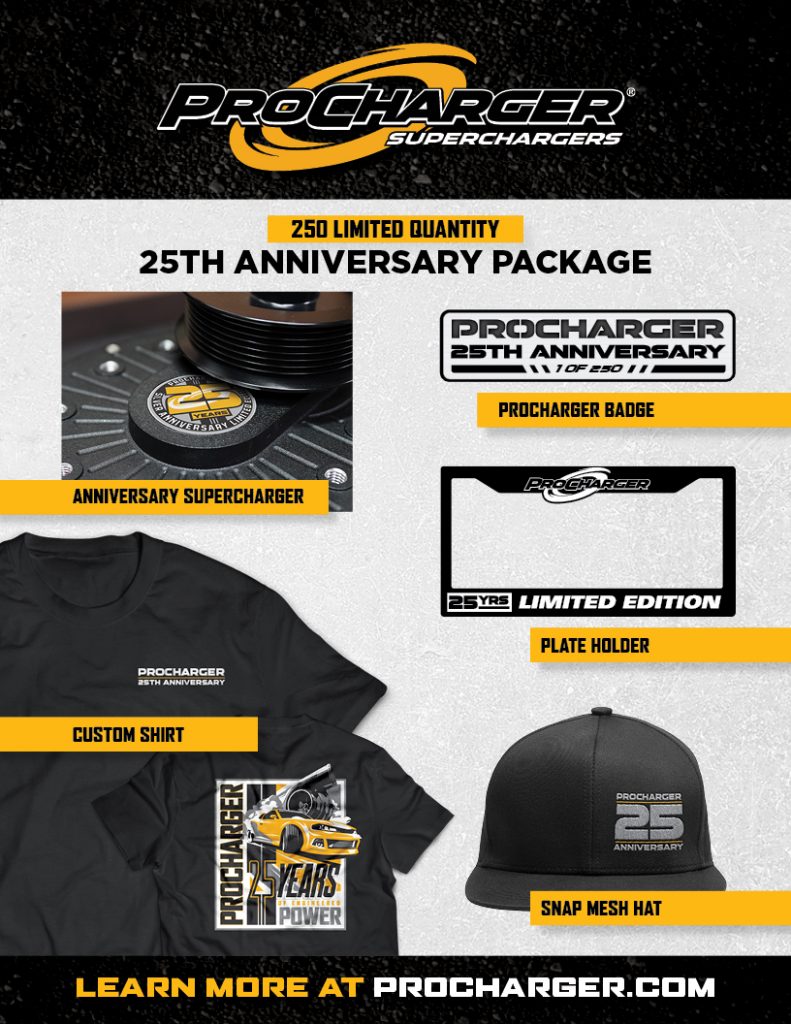 WANT TO GET YOURS TODAY? IT'S EASY…
Find the ProCharger dealer near you, by clicking HERE, otherwise you can always drop us a call or email at the methods below. For sales and technical questions regarding our amazing supercharger systems.
Phone – (913) 338-2886 M-TH 8:00am – 6:00pm CST and Friday 8:00-5:30pm CST
Sales Email – [email protected]
Tech Email – [email protected]