WORLD'S FASTEST SUPERCHARGED C8!
LITTLE MORE BOOST = EPIC RESULTS!
It's no secret at this point that the ProCharger C8 Corvette Supercharger system is one of the easiest ways to bolt on some amazing power gains (like the example here). But the gains don't have to stop there…
The ProCharger engineering team decided to have a little fun (in the name of science) and take one of the company's daily drivers and turn it up to see what a virtually stock C8 could do with a little more boost on pump gas and our bolt-on Stage II system. Frankly, we couldn't be happier with the results.
THIS STREET CAR HAS DONE IT ALL
We know the term "street car" can be a little loose these days. However, this red C8 is the real deal. A daily driver and then some. This car was purchased just days after the release of the C8 platform and had been performing double duty as both a test mule for the ProCharger engineers and a daily driver.
Yes, this is the very same car that's been all over the country on dealer visits, road course tested at multiple tracks, raced at various drag strips, and even was on display in our SEMA booth (no show queen here).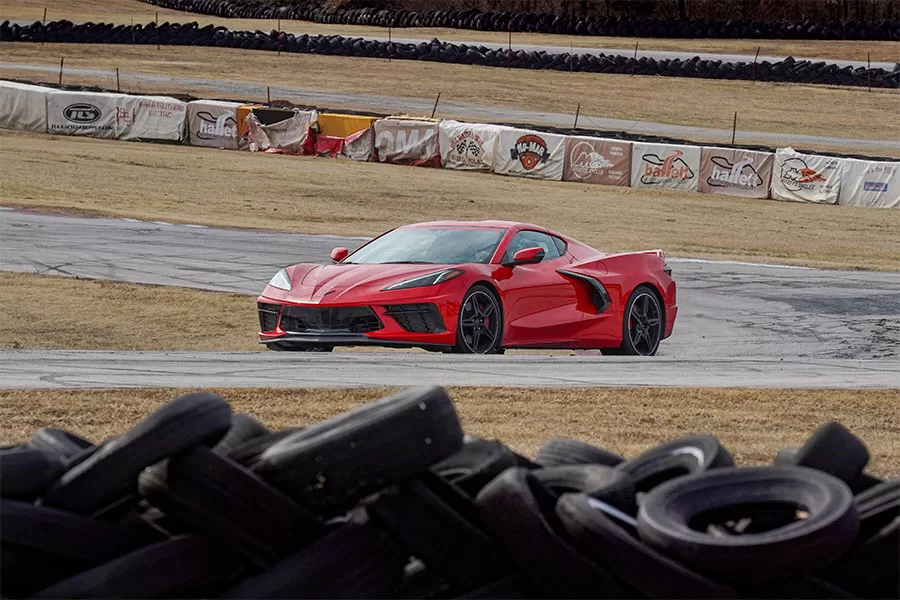 FULL WEIGHT / VIRTUALLY STOCK / ON PUMP GAS
We have seen some pretty fast records this year. However, those often come with pretty significant weight reduction mods (that aren't cheap or ideal), race fuels, built motors, or other exotic parts.
But in truth, we just wanted to see what a basically stock C8 could do at the full weight (yes, we took the golf clubs out), on pump gas 93 in the tank, and running the same ProCharger supplied ECU calibration that customers receive in the Stage II systems.
The engine, the transmission, the exhaust, and even the clutch are all 100% stock in this car. And she tips the scales full of fuel a little heavier than we expected at 3,938 lbs.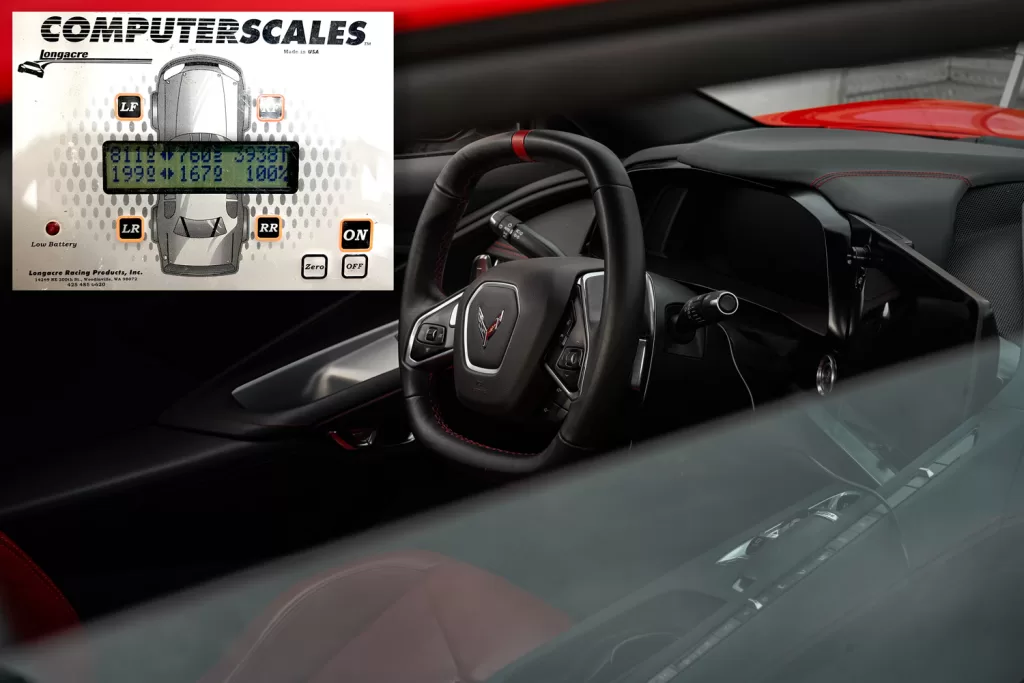 THE MODIFICATION LIST
ProCharger C8 Corvette Supercharger Stage II System
P-1X Head Unit (14psi of boost with pulley change)
ProMeth Methanol Pump and Nozzles / AEM Controller
GForce Axles / Mickey Thompson Tires / Weld Racing Wheels
Pressure Controller for factory clutch (by Dodson)
That's it for modifications! Everything else on the car is as stock as it came from GM. We have to say the LT2 is a very impressive motor and the factory DCT and factory clutch have proven exceptional with the addition of the ProCharger clutch protection built into the ECU calibration. (NOTE: When we passed the 750 whp mark, a clutch pressure box was added, since clutch pressure isn't currently able to be modified in the TCU.)
THE RESULTS
10.1@139 mph – 1,946ft DA (DA corrected time = 9.88@143)*
881 whp on DynoJet Dyno in SAE correction (2% correction for weather)
June 13th 2023, MoKan Dragway
* using NHRA calculator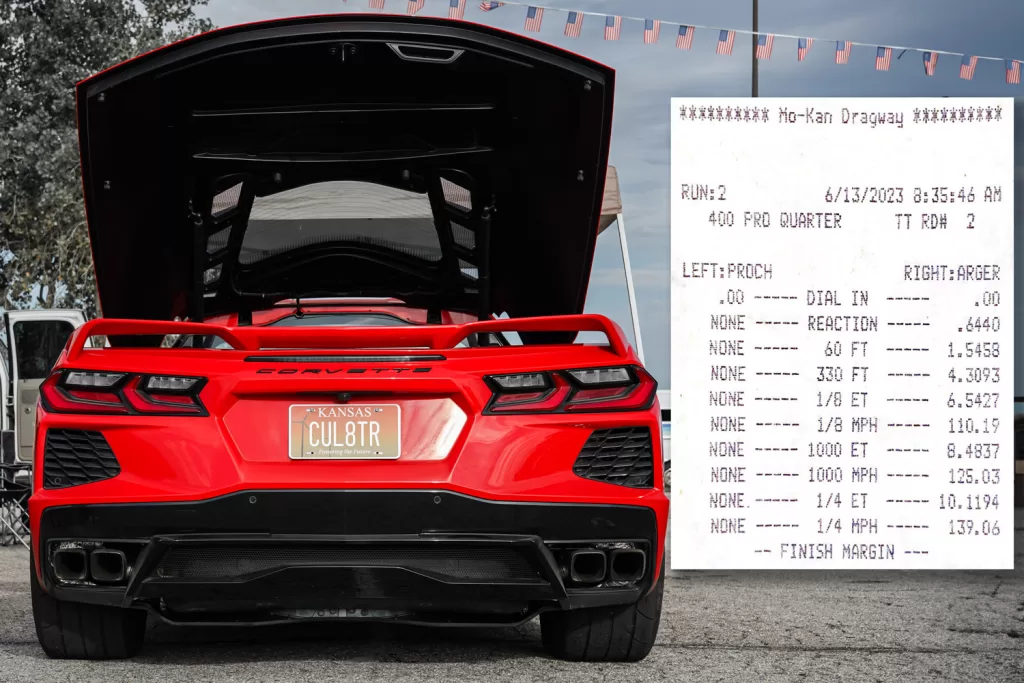 While this dyno run below shows 881 whp (we can't wait to see the first person crack 900 whp), it was done in a controlled environment as you can see from the weather data that we posted on the graph. When this car was taken to the track, with the hot engine, twice the humidity, and climbing DA… our best guess is that the car was in the range of 800-825 whp when this pass was made.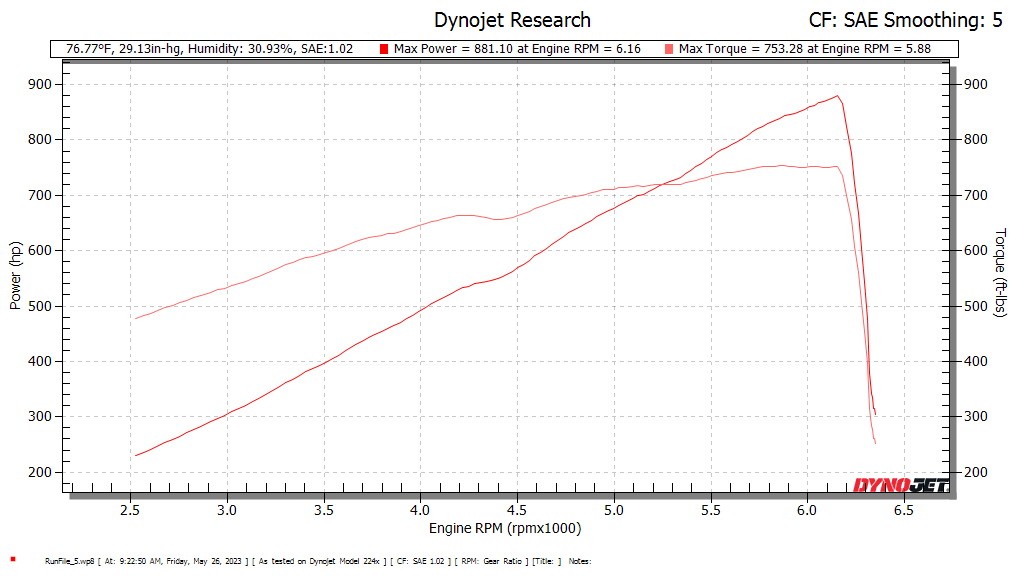 HOW FAST CAN YOU GO? WHO WILL BE FIRST?
With all of our customers, racers, and amazing dealers, we can't wait to see who can be the first to crack off a 9-sec pass, or maybe even faster with these ProCharger C8 kits. All we know is when you do, please let us know so that we can share your story!
READY TO SUPERCHARGE YOUR C8?
Learn more about our impressive C8 supercharger system that creates the well-known silky smooth power band and unmatched reliability that ProCharger is renowned for. The HO and Stage II Systems include PCM calibration, and the design and manufacturing maximize performance and reliability.
Supercharger Details Are Specific to Vehicle Model
2020-2023 C8 CORVETTE
We have a full staff ready to assist you with any questions you might have on this amazing record-setting C8, or any of our supercharger systems. Please feel free to reach out to us at the contact methods below. Thanks for reading!
Phone – (913) 338-2886
Mon – Frid 8am – 5:30pm CST
Sales Email – [email protected]
Tech Email – [email protected]
---
AS SEEN ON: CORVETTE MAGAZINE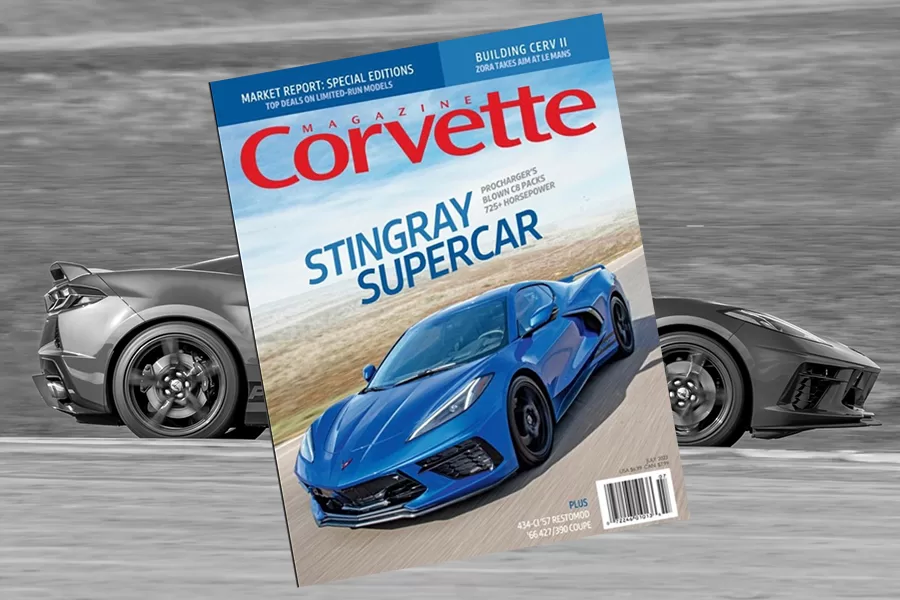 Our C8 kits get a lot of attention, and for good reason. It certainly caught the attention of the automotive world by gracing the cover of Corvette Magazine! Want to read more about the "behind the scenes" with this editor? Read our blog post from May 19th.
---
C8 HTC SHIPPING ANNOUNCEMENT SOON!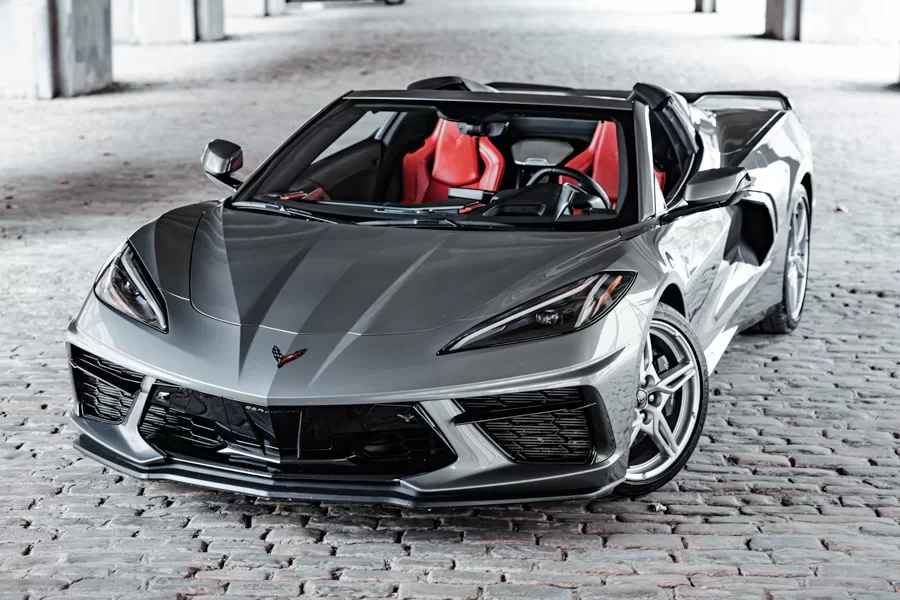 Place your order now for the ProCharger supercharger system we've engineered for the C8 hard top convertible. It will be every bit as awesome as the coupe system. Read more about it on the C8 HTC supercharger page, or contact our sales staff at (913) 338-2886 or [email protected].