ProCharged C8 Featured On Cover of Corvette Magazine
When it comes to taking a Corvette to the next level, no other aftermarket upgrade can match the power and performance gains of a ProCharger supercharger kit. Recently, one ProCharger-equipped Corvette C8 caught the attention of the automotive world by gracing the cover of Corvette Magazine!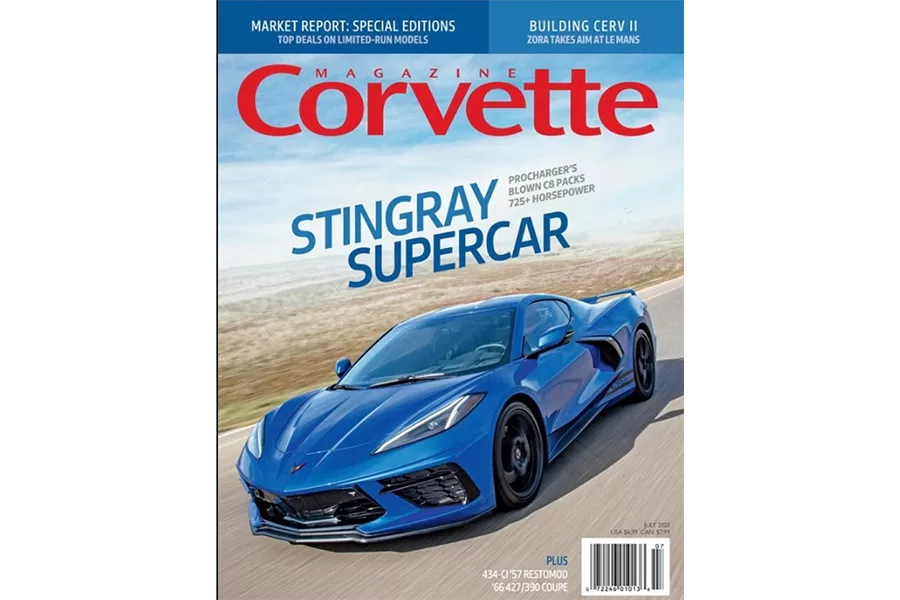 Behind the Scenes with the Corvette Magazine Editor
Sometimes "just another day at the office" can be fun, especially when it means an exciting afternoon at the track. That's exactly what we did when we met up with an editor of Corvette Magazine at a raceway in Northern California.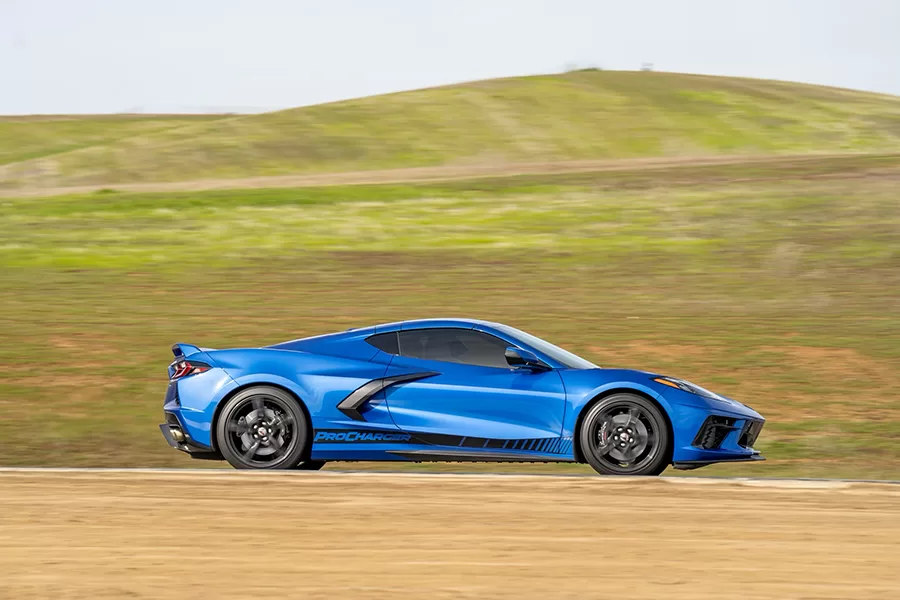 230+ More HP – A Fun Demonstration For Corvette Magazine
We couldn't be more pleased that our friends at Corvette Magazine observed the same exciting transformation we've been sharing about our C8 offering. The article highlights our impressive C8 Corvette features:
100% DIY friendly install (No engine or trans removal needed)
No permanent modifications (fully reversible/removable)
Kits and Systems ship to your door to install in your garage
Up to 230+ more HP on pump gas!
This creates the well-known silky smooth power band and unmatched reliability that ProCharger is renowned for. The HO and Stage II Systems include PCM calibration, and the design and manufacturing maximize performance and reliability.
Supercharger Details Are Specific to Vehicle Model
2020-2023 C8 CORVETTE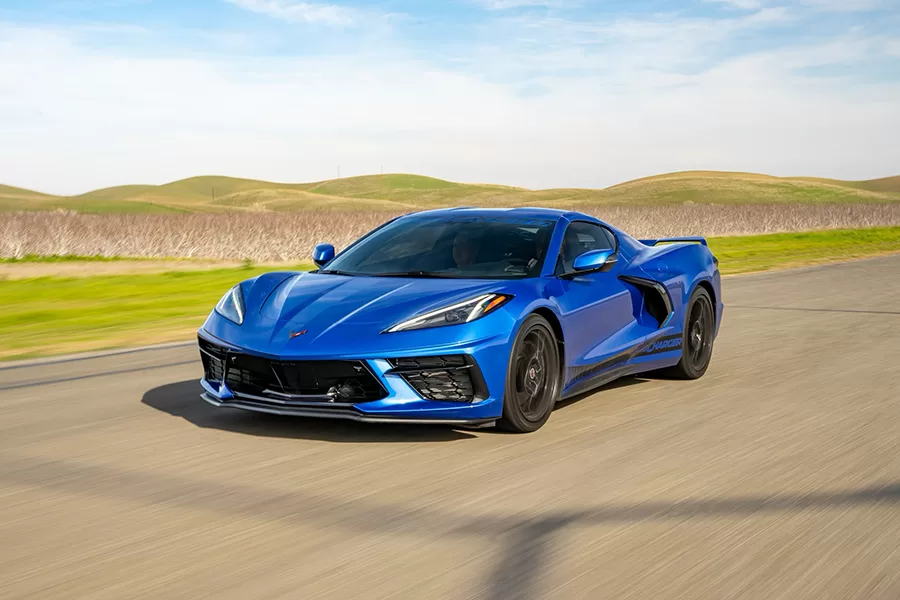 Order Your C8 Kit Today!
It's no wonder that this ProCharged C8 caught the attention of Corvette Magazine. With its stunning looks, impressive power, and reliability, it's a true testament to the power and performance of ProCharger's kits. Plus, with the highly anticipated ProCharger product for the HTC convertible Corvette C8 out for release, there is plenty more to come. So if you're looking to take your Corvette to the next level, a ProCharger kit is the perfect choice.
Phone – (913) 338-2886
Mon – Frid 8am – 5:30pm CST
Sales Email – [email protected]
Tech Email – [email protected]