2022-2021 F-150 (5.0 4V)
COMING SOON! BOLT ON MORE HORSEPOWER TO YOUR FORD F-150
Ford's 14th generation F-150 is a beast when it comes to driving performance and towing. But ProCharger can make it even better! Adding a ProCharger intercooled supercharger system adds safe, yet decisive boost that will increase horsepower by a substantial amount. We don't yet know the final numbers, because the system is still in development, but the previous generations of F-150s saw upwards of 70% power improvements for the Stage II system. That's more power to play, more power to tow, more power to pass!
The ProCharger supercharger kits come 100% complete with all hardware and tuning included, and you can typically bolt-on the full system in your garage in only a few hours. Of course, if you prefer to let the pros turn the wrenches, you can count on our expansive network of installing dealers. We know you are anxious to buy these F-150 kits (so are we!), and you can be sure they are coming soon!
| DESCRIPTION | BOOST | HP GAIN | PART # |
| --- | --- | --- | --- |
| High Output Intercooled System | TBD | TBD | TBD |
| High Output Intercooled Tuner Kit | specify | specify | TBD |
| Stage II Intercooled System | TBD | TBD | TBD |
| Stage II Intercooled Tuner Kit | specify | specify | TBD |
Tuner Kit: These kits make sense for someone wanting to perform custom tuning of the car and push the envelope in performance. They are suited for people who will likely be experimenting with alternative fuels (93 octane, race fuel, E85, and methanol supplemental fuel) or changing engine components like heads, headers, exhaust, and cams for the engine. No tuning or fuel components provided.
Want to learn about HO vs. Stage II, Tuner Kits vs. Systems, Intercooling tech and much more? Click the button below to visit the ProCharger 101 page.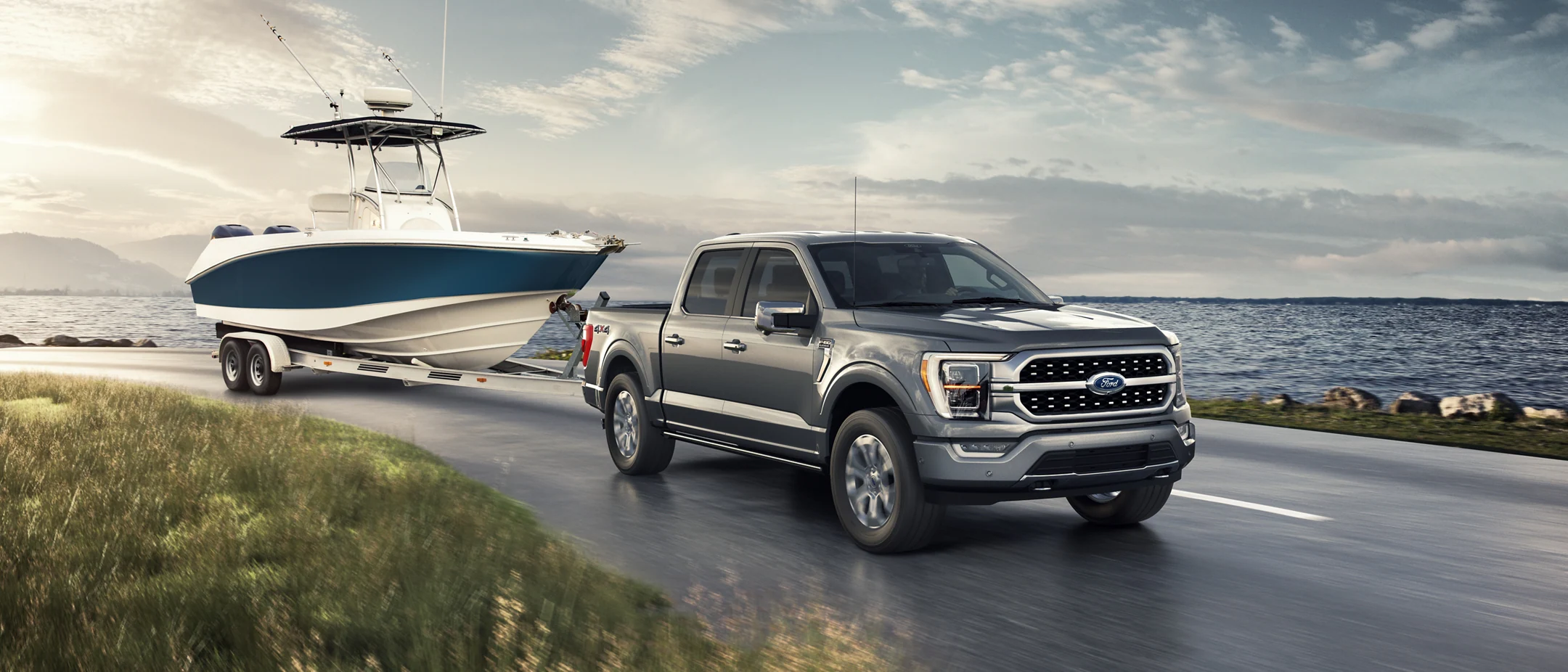 "ProCharger adds serious HP to the new Ford…with all the hardware and tuning included, and the full system can be installed in no time" – Truck Trend 
FIND A DEALER NEAR YOU
Looking to make a purchase or a shop to install? We have a large group of dealers ready to serve you with your ProCharger needs. Click below to find a dealer near you!
BUILD & PRICE
Kit pricing is not yet published. Pricing on these units vary by configuration.
SPEAK TO AN EXPERT
Click to call our sales staff or email us if you need any help. We will be happy to assist you with any questions you may have.
Mon – Fri 8am – 5:30pm CST
Phone – (913) 338-2886
Sales Email – [email protected]
INSTALLATION MANUAL
Get a Catalog
Our catalogs feature much of this detail. You can either download a copy or have one mailed to you free of charge.
CALIFORNIA EMISSIONS COMPLIANCE INFO (CARB)
California approved products for street legal use (complete systems) will have an associated CARB EO# for compliance. For a full list of California and 50 state street legal systems, click below.
EMISSIONS COMPLIANCE
ProCharger offers Executive Orders for Emissions Compliance (EO) from California Air Resources Board (CARB) for many of our most popular car, truck and SUV applications. If you live in California, we can only sell you products with EO certification. Check out our full list of EO offerings.